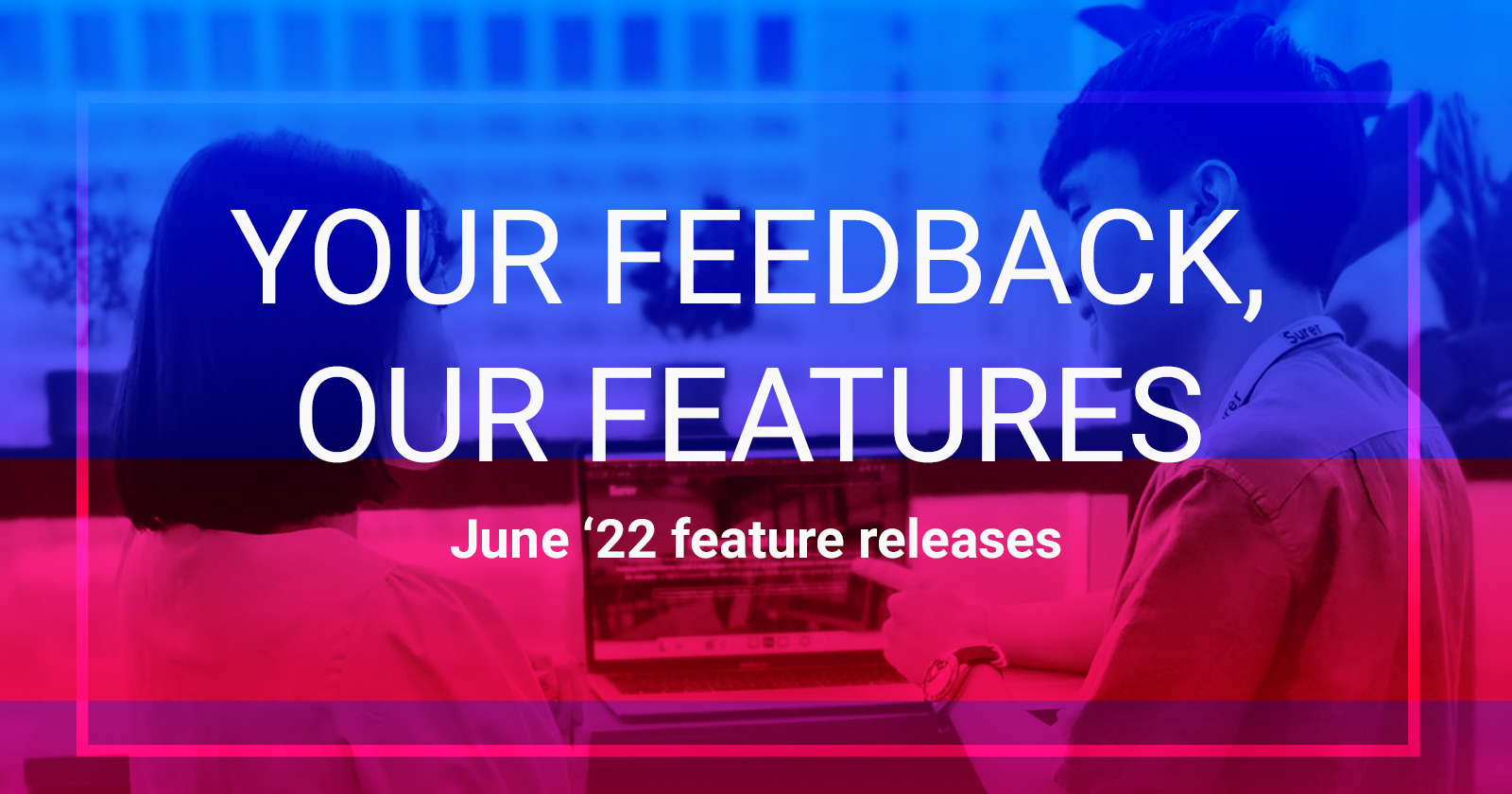 Product work at Surer is never done.
Following up from the launch of the new version of Surer, here we list down the features that we have released in June '22!
Once again, huge shoutout to users who have been actively using Surer and providing us with feedback on how we can improve!
Feedback 1: I need a faster way to create proposals
'Some of the product selection and parts of the form is pretty standard for me and my clients. Will be even faster for me to create a proposal if these selections can be saved'
The context of this feedback was derived from a users who saw high number of activities in terms of proposal creation for one of our instant quote products.
They realised they were making the same proposal selections for parts of the proposal form. 
We took this feedback and came up with a solution!
Feature: My Proposal Templates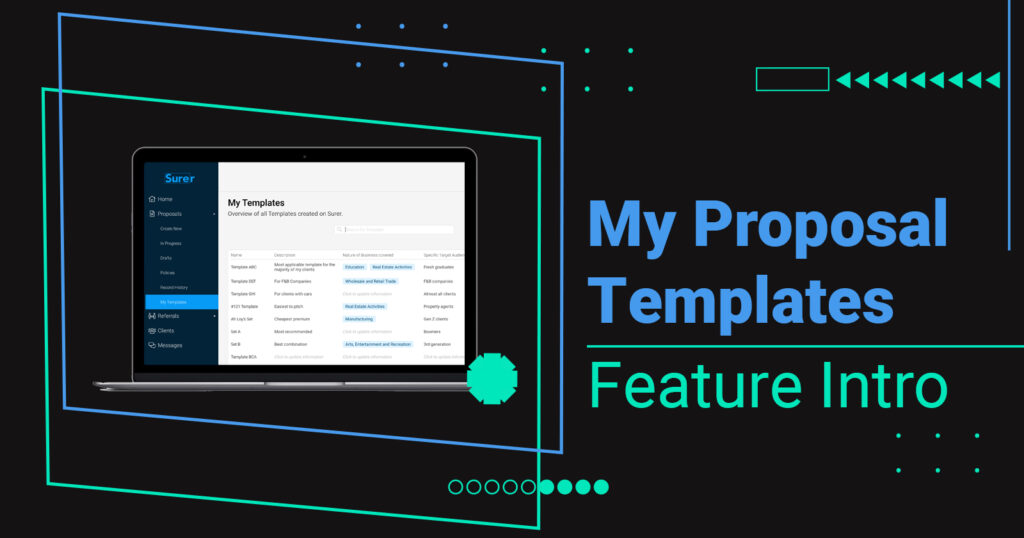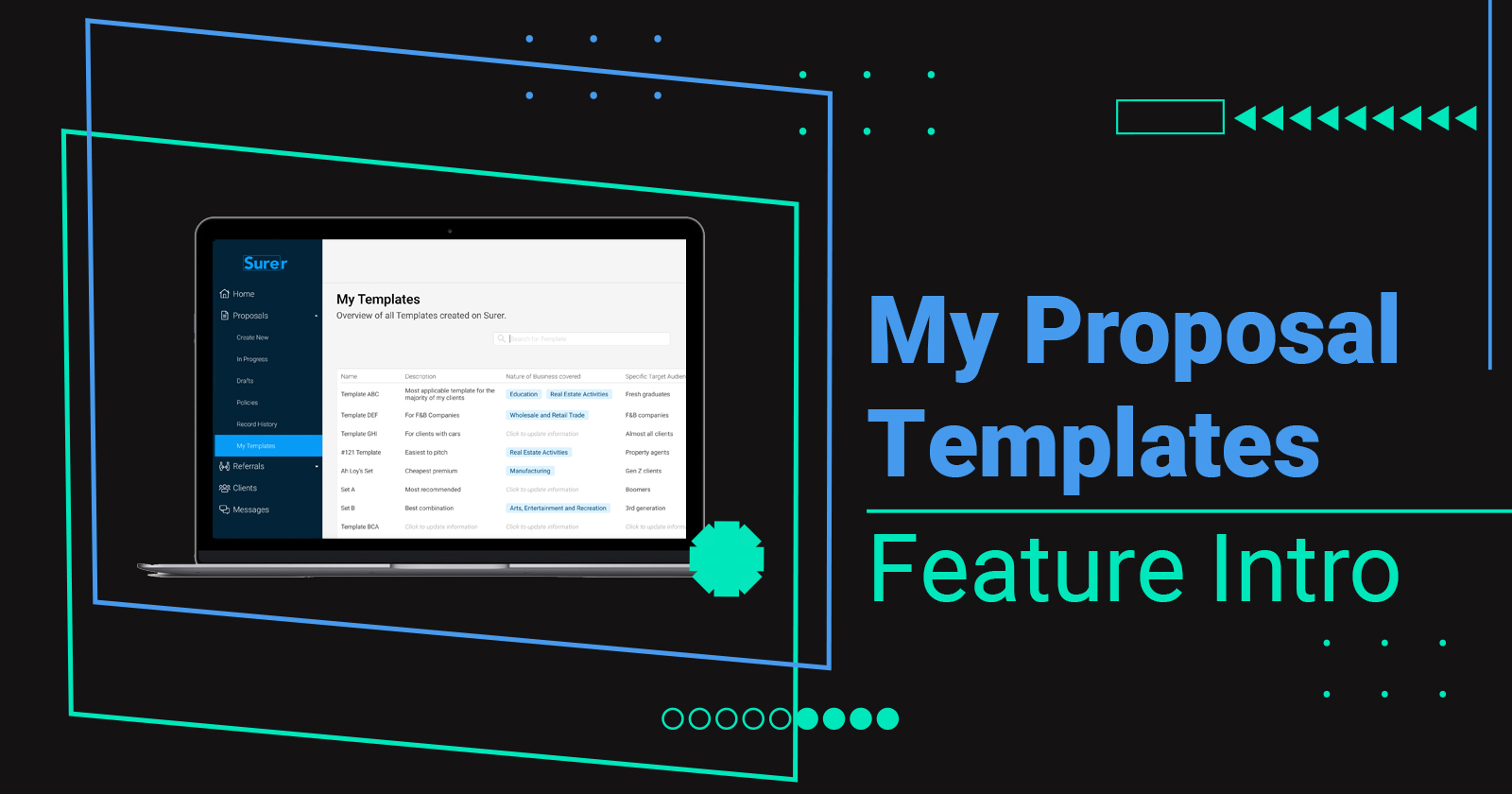 Surer users can now create proposal templates that they can reuse over and over again – this is especially useful if you are an intermediary who creates a lot of proposals with the SAME information but for different clients.
For example, if your proposal for a Foreign Domestic Worker Insurance product is always created with the same few variations of risk and sums insured, instead of always having to repeat the process of selecting the same options every time you create a new proposal, you can now just create them off a template that you create ONCE!
Find out more about this feature >>>
Feedback 2: I need a faster way to port my clients' info onto Surer
'Before i can create proposal i need to create a client. I already got all my client saved in my own database which is excel. If i can create all the clients at one go, will be very helpful.' 
Essentially, to begin creating a proposal on Surer, you must first have the information of the client you are serving created on Surer.
We had implemented this flow because once you have done so, future proposals relating to this client will always be saved and reusable – this means you do not have to always input standard information of this client repetitively for every single proposal.
However, we understood the feedback that if the intermediary was able to port ALL their clients at one go instead of creating them one by one it would help save a lot more time.
Feature: Client bulk upload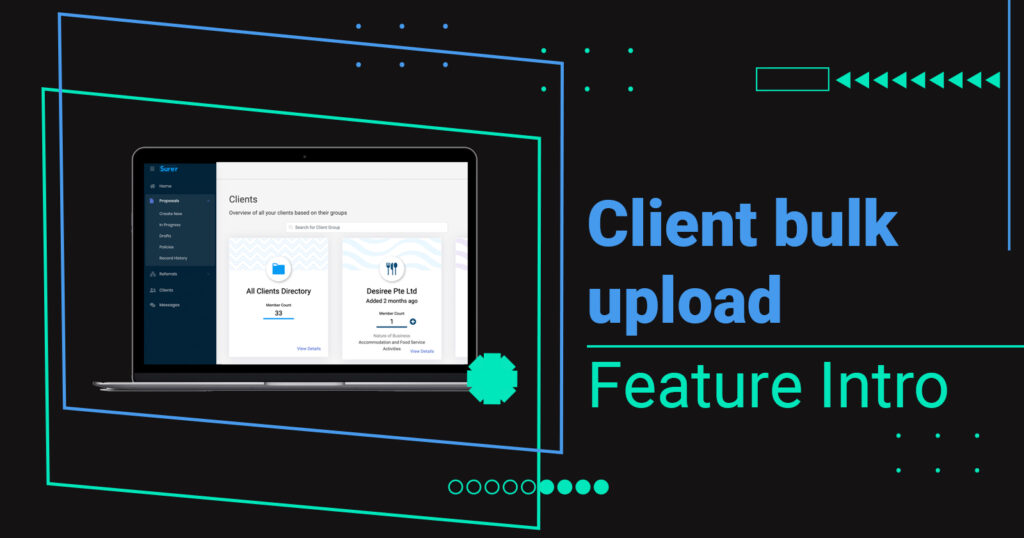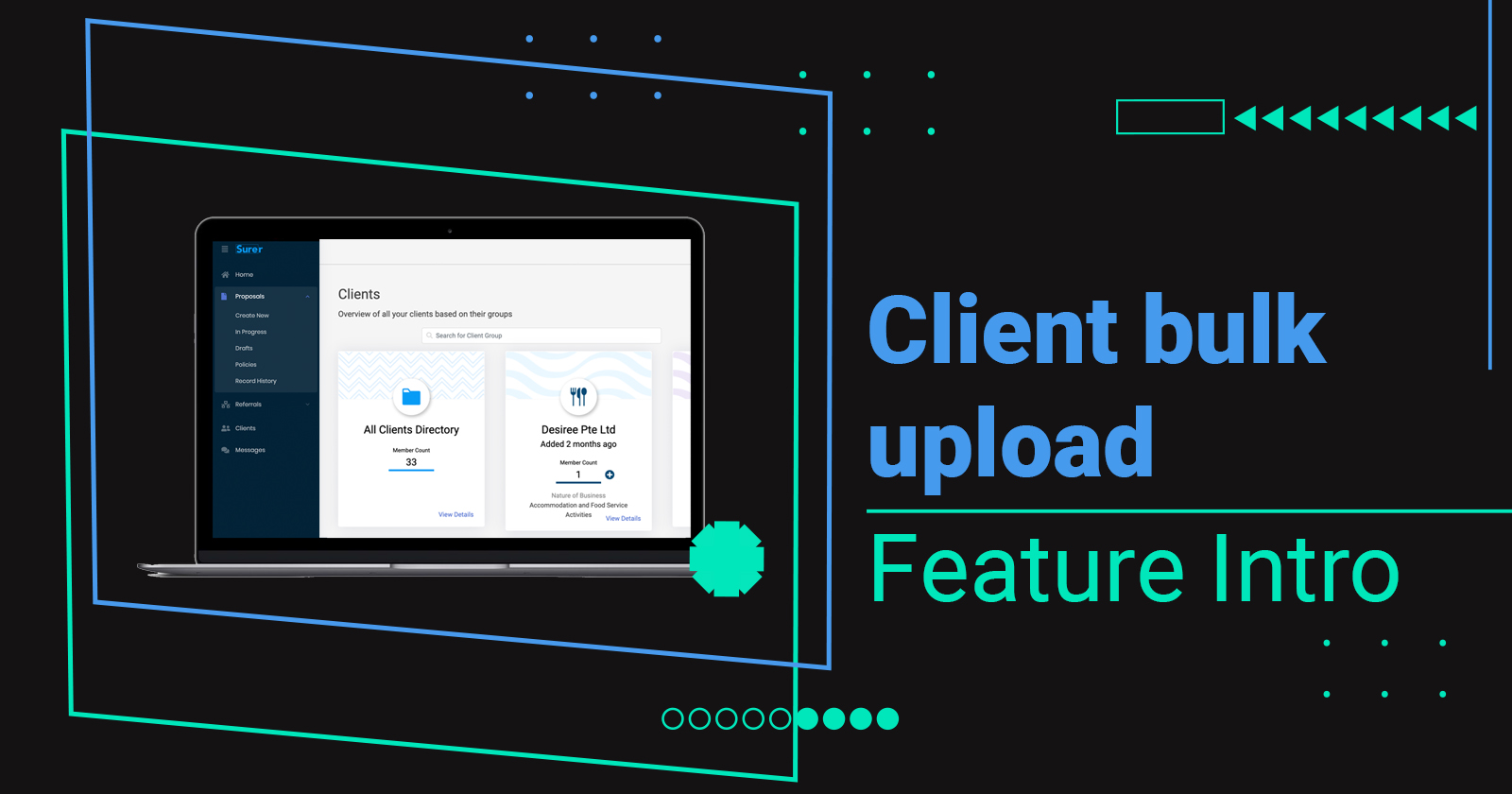 Intermediaries can now easily port all their client information (as required for a proposal to be created on Surer) by uploading an excel spreadsheet!
Simply download the excel file template that we have provided and fill the information out accordingly. Next, upload this excel file and all your clients will be 'created' and available for selection on Surer!
Find out more about this feature >>>
Feedback 3: I want to store policy information that can be reused – not just uploading file attachments
'I have a lot of existing policies that are stored separately. I want to use Surer as a CRM and also the renewal function when these policies are up for renewal.' 
For all proposals and closed deal done via Surer, policies and its related information will automatically be stored.
However, the feedback, in this case, is from a couple of intermediaries who also have policies that they are managing prior to using Surer. 
One of practical functionalities of having policies stored on Surer is our 'one-click renewal' function. For this to happen, the stored policy cannot just be a policy document attachment.
Intermediaires needed a way for them to replicate policy information.
Feature: Policy creation directly on Surer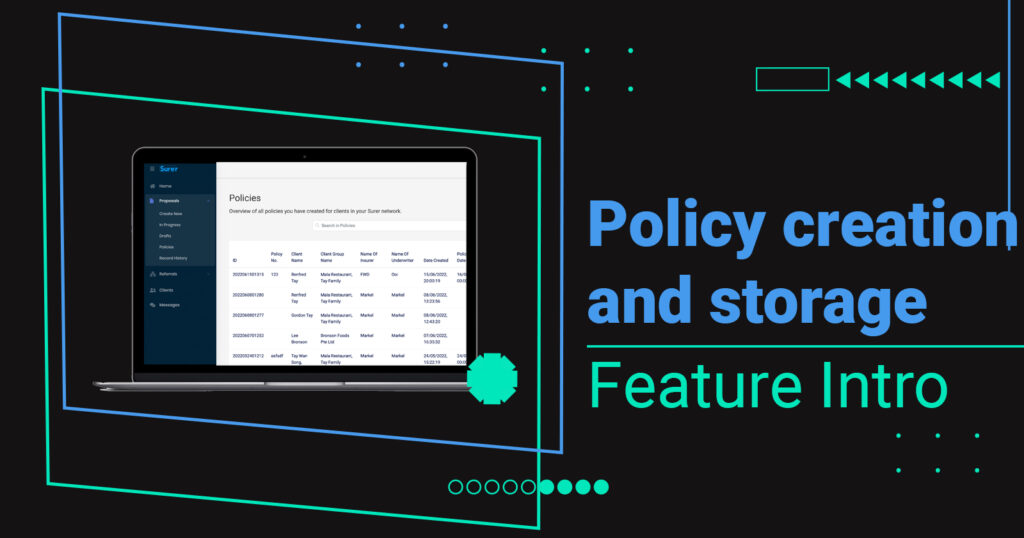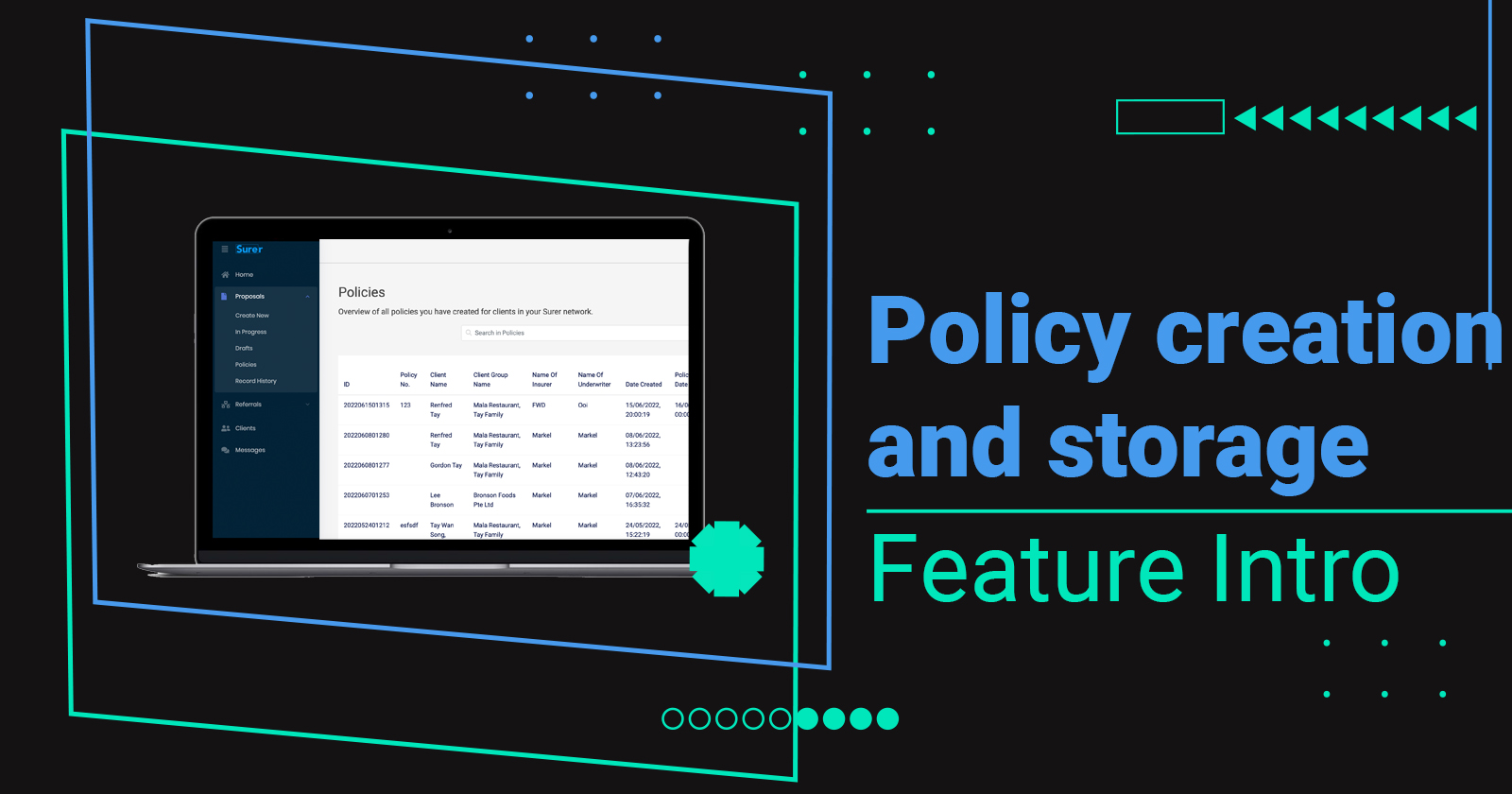 This new feature allows intermediaries to be able to create their policies directly on Surer!
The process is essentially the same as creating a proposal – the only difference is that you do not need to go through the process of getting a quote since you already have it.
Find out more about this feature >>>
—
Our promise to our users is that we will never stop improving and enhancing Surer.
There will always be room for improvement and we intend to keep chipping away…
So, keep the feedback coming!
Are you an Insurance intermediary? Sign up for free now!
It is fuss-free. No credit card or payment required.
SIGN UP NOW
Subscribe to our Telegram channel to get the most insightful articles delivered to you automatically!
Join Telegram