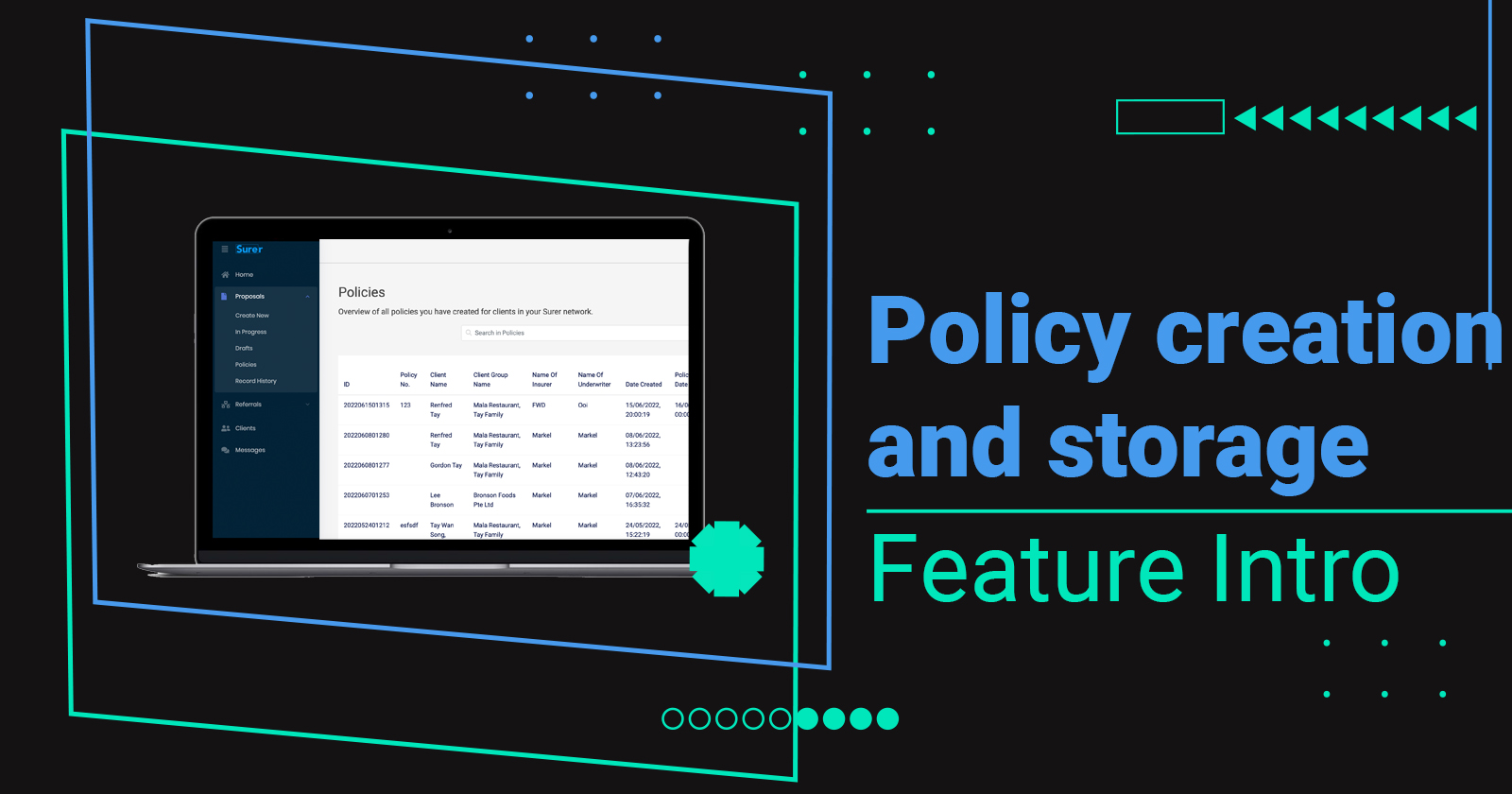 For all proposals and closed deal done via Surer, policies and its related information will automatically be stored.
However, the feedback, in this case, is from a couple of intermediaries who also have policies that they are managing prior to using Surer. 
Our users have provided feedback that they want to store policy information that can be reused – not just storage of file attachments.
'I have a lot of existing policies that are stored separately. I want to use Surer as a CRM and also the renewal function when these policies are up for renewal.' 
One of the practical functionalities of having policies stored on Surer is our 'one-click renewal' function. For this to happen, the stored policy cannot just be a policy document attachment.
Intermediaires needed a way for them to replicate policy information.
Policy creation directly on Surer
This new feature allows intermediaries to be able to create their policies directly on Surer!
The process is essentially the same as creating a proposal – the only difference is that you do not need to go through the process of getting a quote since you already have it.
Here is a video tutorial on how to do so!
Like what you see? SIGN UP FOR FREE NOW and start driving even greater efficiency you and your team's insurance business!
Are you an Insurance intermediary? Sign up for free now!
It is fuss-free. No credit card or payment required.
SIGN UP NOW
Subscribe to our Telegram channel to get the most insightful articles delivered to you automatically!
Join Telegram