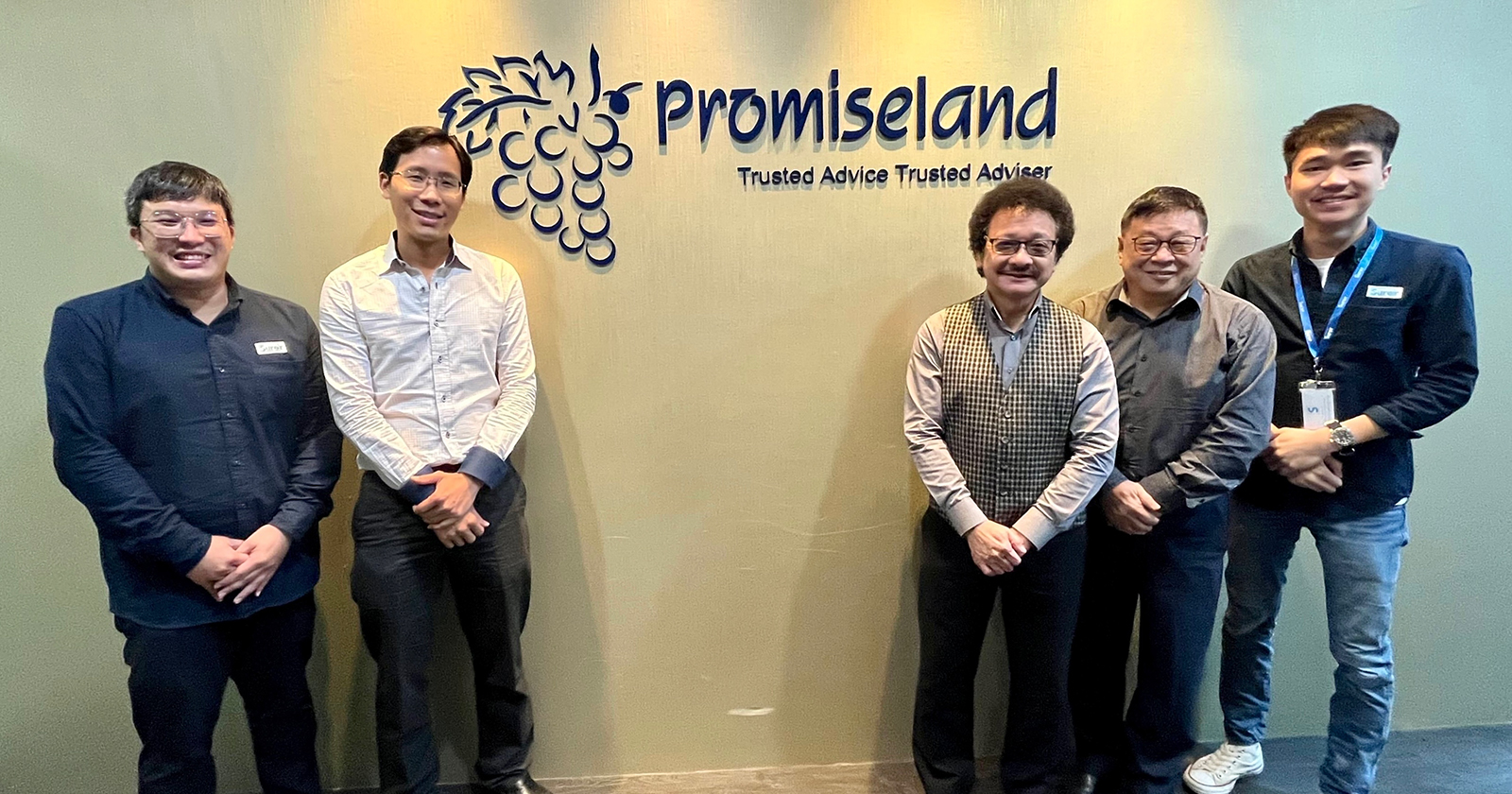 Leading Independent Financial Adviser firm PromiseLand selects  Singapore-based insurtech firm Surer as technology partner to boost efficiency of services to its clients
All of PromiseLand's 200 advisers and planners will leverage Surer's technology to serve their clients' insurance needs with increased speed, efficiency and options.
Singapore, 28 June 2022 – Surer today announced a partnership with one of Singapore's leading Independent Financial Adviser firm Promiseland Independent Pte Ltd ("PromiseLand") where all of its 200 advisers and planners will leverage Surer as its technology platform of choice to boost efficiency and speed of services to their clients when conducting insurance business and related processes.
"We have always taken our independent status seriously – this means we are continually adding more services and solution providers to give clients wider choices and better value. As the insurance industry evolves with digitalisation, we were on the look out for a technology partner that we could leverage on to help in our drive to provide our valued clients with objective advice and wide choices for their insurance needs. We are delighted to have selected Surer as such a technology partner – we see the huge value its solutions provide our advisers and planners to enable them to serve their clients better and in a manner that is aligned with our overall vision and mission." said Graham Choo, Executive Director of PromiseLand.
Advisers and planners of PromiseLand will be able to leverage all of Surer's solutions like its instant quote marketplace where quotations can be generated instantly for a myriad of products from multiple insurers. They will also be able to benefit from a smarter KYC (know-your-client) process and having their own digital personal assistant.
"We saw that Surer's mission was very much aligned with that of PromiseLand's. Their commitment to give objective advice and provide wide choices of services and products for the benefit of their clients meant that traditionally cumbersome processes such as insurance proposal creation, quote-sourcing and deal-status tracking are very much exacerbated. Surer's solutions are focused on removing such pain points for intermediaries so that they can serve their clients with greater care and more options in a shorter time. We are confident that PromiseLand and its financial advisers will be able to appreciate and unlock the full potential of our solutions – this is exciting for Surer as it gives more meaning to Surer being their technology partner of choice." said Derren Teo, Co-founder of Surer.
Beyond being a technology partner, Surer will collaborate closely with PromiseLand to identify market gaps for insurance products and provide insurance product sourcing and insurer partnership services to meet such identified gaps.
Are you an Insurance intermediary? Sign up for free now!
It is fuss-free. No credit card or payment required.
SIGN UP NOW
Subscribe to our Telegram channel to get the most insightful articles delivered to you automatically!
Join Telegram