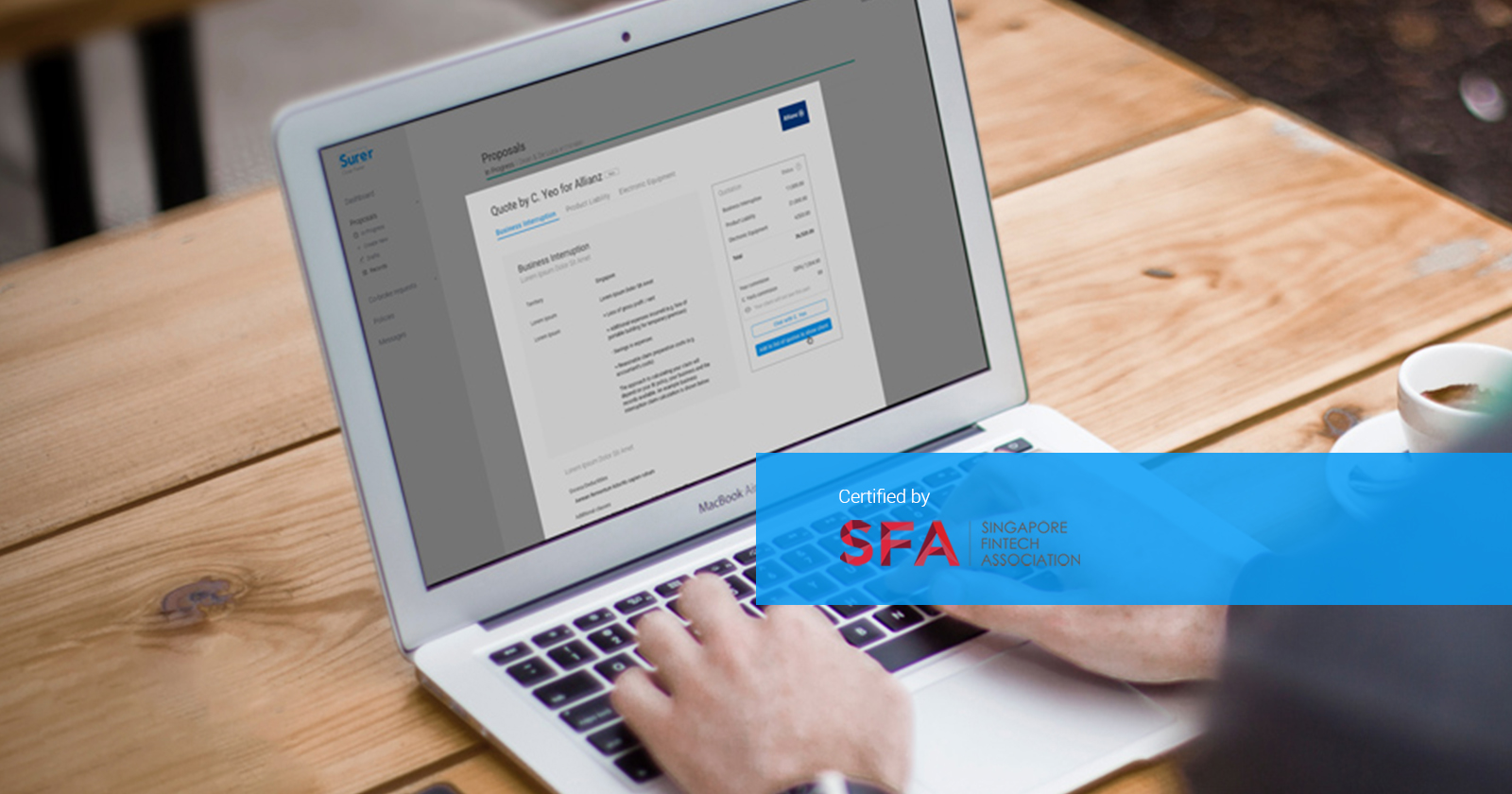 The vision of Surer has always been leverage InsurTech to empower General Insurance intermediaries by helping them drive business efficiency. 
One of our core principles is to ensure the legitimacy of our solution.
It brings us great joy to announce that Surer is now certified by the Singapore FinTech Association as an InsurTech service provider!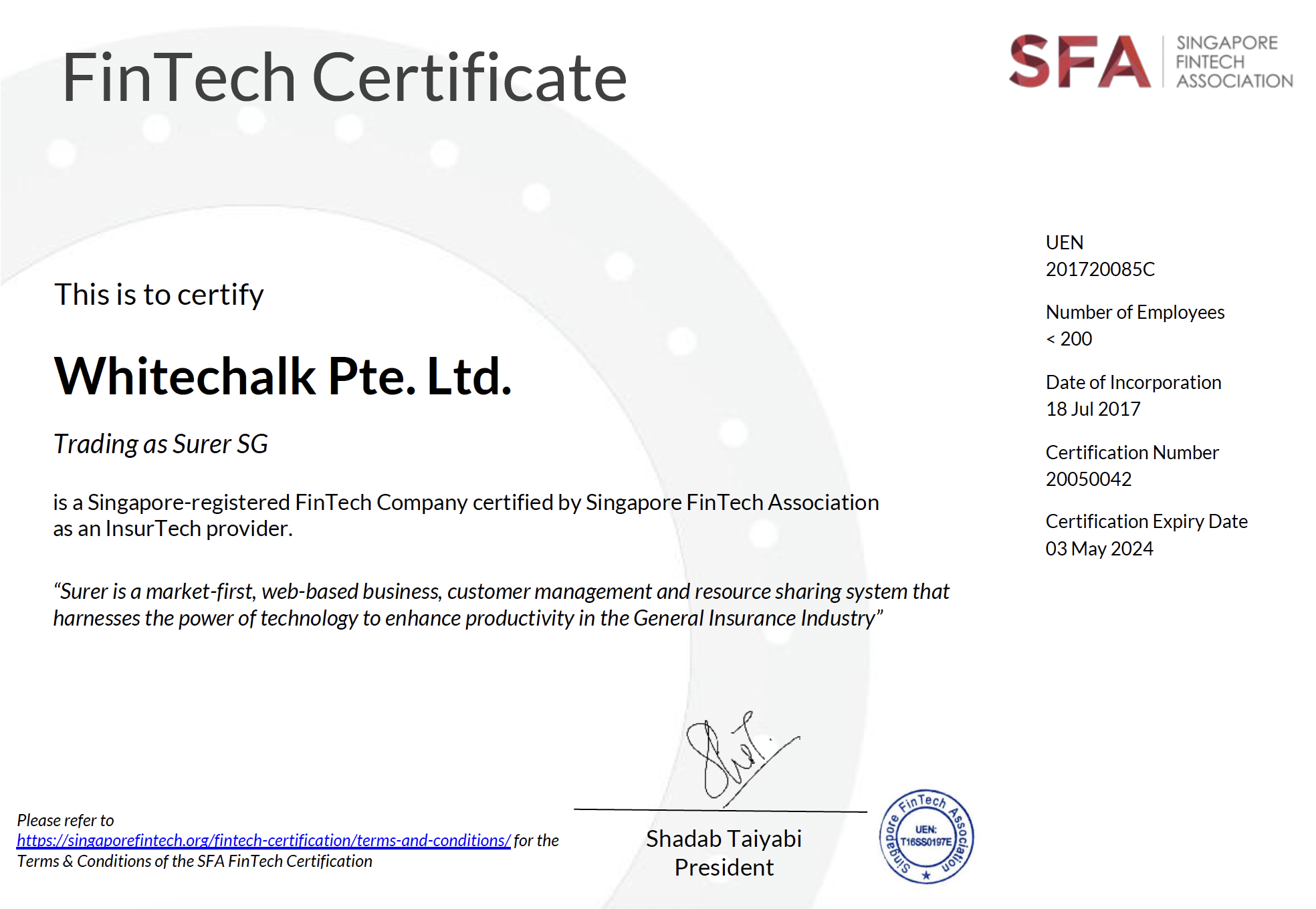 (this certificate was updated on 18 August 2022 to reflect our latest certification)
This certification is for companies looking to be certified as a 'FinTech' under the Singapore FinTech Association (SFA). 
It is recognised by the Monetary Authority of Singapore (MAS) and acts as the benchmark qualification.
This benchmark qualification then allows companies to be recognised by MAS (for e.g. to receive support where needed, like the recent Covid-19 support package).
Recipients of this certification must be a company that is registered and operating in Singapore, and provides tech-focused financial services or tech solutions for the financial sector.
This certification is awarded solely by SFA and certifies the company as a 'FinTech' under the certification criteria.
Amongst many other meaningful things, the SFA aims to represent the FinTech industry and uphold the integrity of its members – Surer is proud to now be one of its members.
You can find out more about the Singapore FinTech Association here.
If you are a General Insurance Intermediary and are keen to find out more about how Surer can help you enhance your business efficiency, RSVP for your Surer e-introduction session and to get your hands on Surer for free!
Are you an Insurance intermediary? Sign up for free now!
It is fuss-free. No credit card or payment required.
SIGN UP NOW
Subscribe to our Telegram channel to get the most insightful articles delivered to you automatically!
Join Telegram