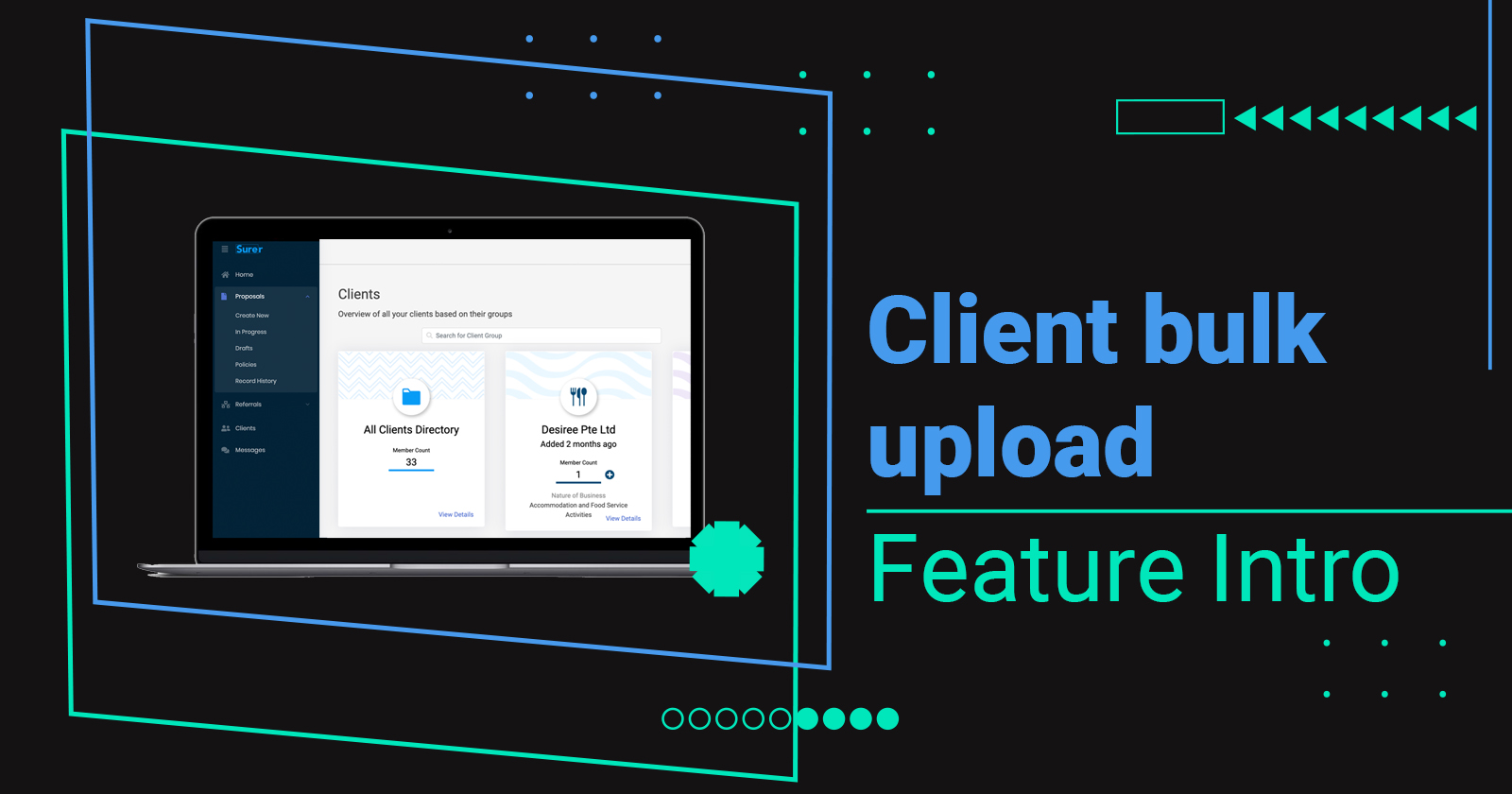 Yet another feature upgrade base off feedback from our users.
The feedback or problem statement provided was that intermediaries needed a faster way to port my clients' info onto Surer
'Before i can create proposal i need to create a client. I already got all my client saved in my own database which is excel. If i can create all the clients at one go, will be very helpful.' 
Essentially, to begin creating a proposal on Surer, you must first have the information of the client you are serving created on Surer.
We had implemented this flow because once you have done so, future proposals relating to this client will always be saved and reusable – this means you do not have to always input standard information of this client repetitively for every single proposal.
However, we understood the feedback that if the intermediary was able to port ALL their clients at one go instead of creating them one by one it would help save a lot more time.
Client bulk upload
Intermediaries can now easily port all their client information (as required for a proposal to be created on Surer) by uploading an excel spreadsheet!
Here is a video tutorial on how to do so!
Like what you see? SIGN UP FOR FREE NOW and start driving even greater efficiency you and your team's insurance business!
Are you an Insurance intermediary? Sign up for free now!
It is fuss-free. No credit card or payment required.
SIGN UP NOW
Subscribe to our Telegram channel to get the most insightful articles delivered to you automatically!
Join Telegram