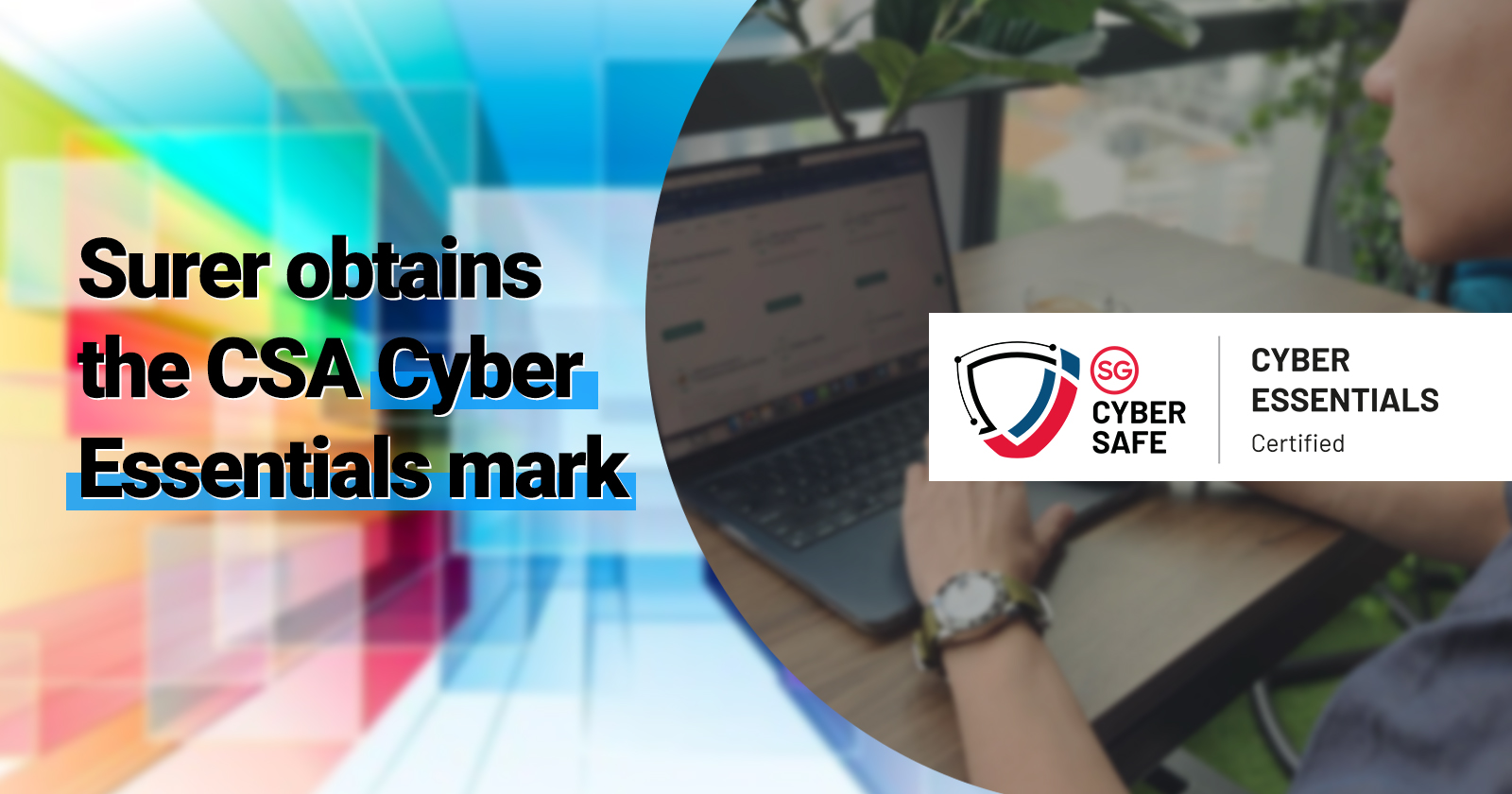 We are proud to share that Surer has obtained the Cyber Security Agency of Singapore (CSA) Cyber Essentials mark!
The Cyber Essentials mark is a cybersecurity certification for organisations and aims to enable them to prioritise the cybersecurity measures needed to safeguard their systems and operations from common cyber-attacks. It also serves to recognise the organisations that have put in place good cyber hygiene measures.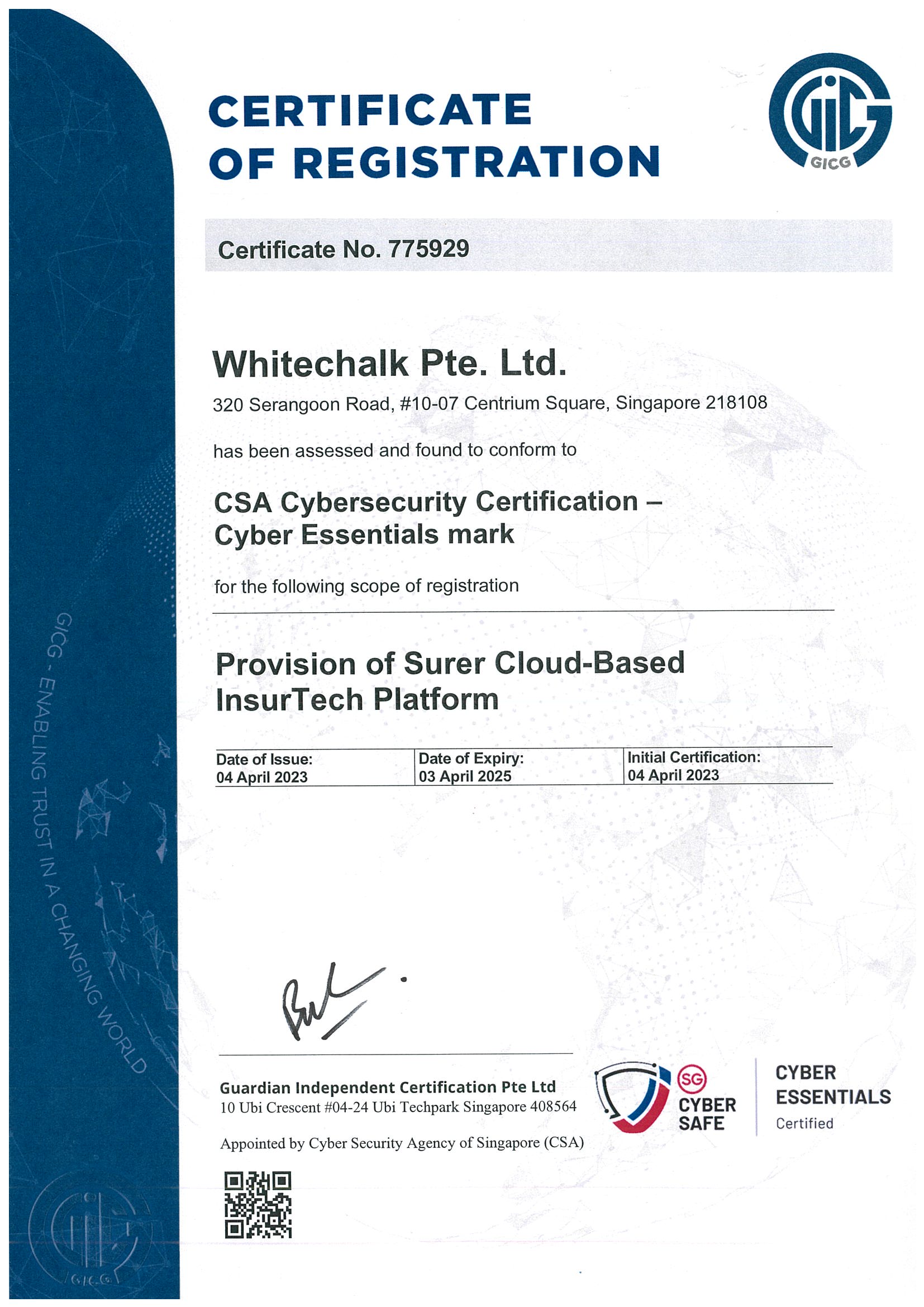 We are committed to not only provide a tech solution to boost the efficiency and business of intermediaries and insurers but also to ensure its cyber security.
You can find out more about the Cyber Essentials mark here at CSA's website.
Are you an Insurance intermediary? Sign up for free now!
It is fuss-free. No credit card or payment required.
SIGN UP NOW
Subscribe to our Telegram channel to get the most insightful articles delivered to you automatically!
Join Telegram