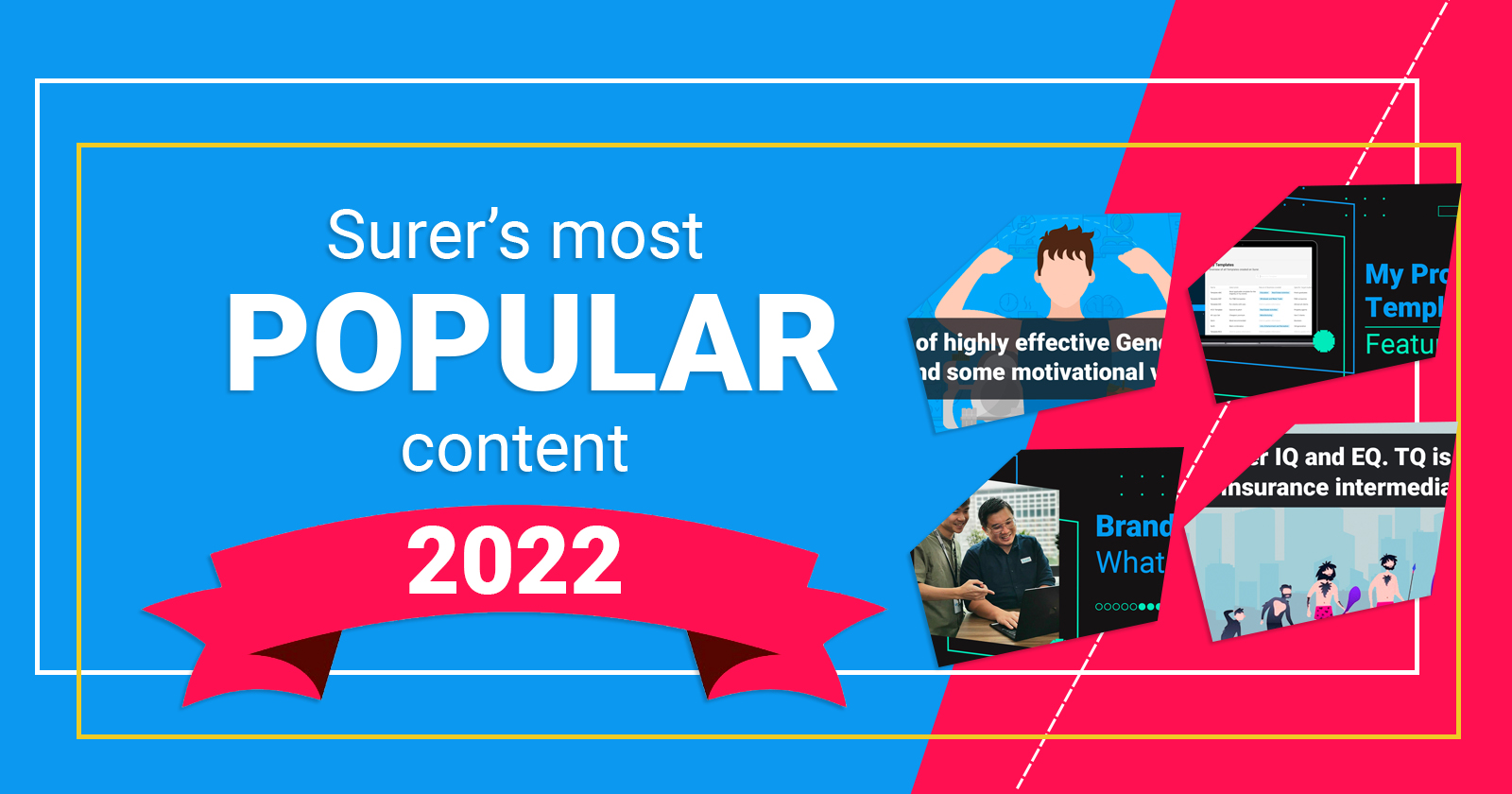 It has been close to two years since the birth of our blog – a place where we craft original content as part of our vision to help upskill intermediaries in their knowledge of tech in the insurance industry. The blog has also morphed into a channel where we share guides and tutorials on how best to leverage features.
As we head towards the close of 2022, we thought it'll be apt to share the top 4 most popular articles from the blog. 
So here you go…
6 habits of highly effective insurance intermediaries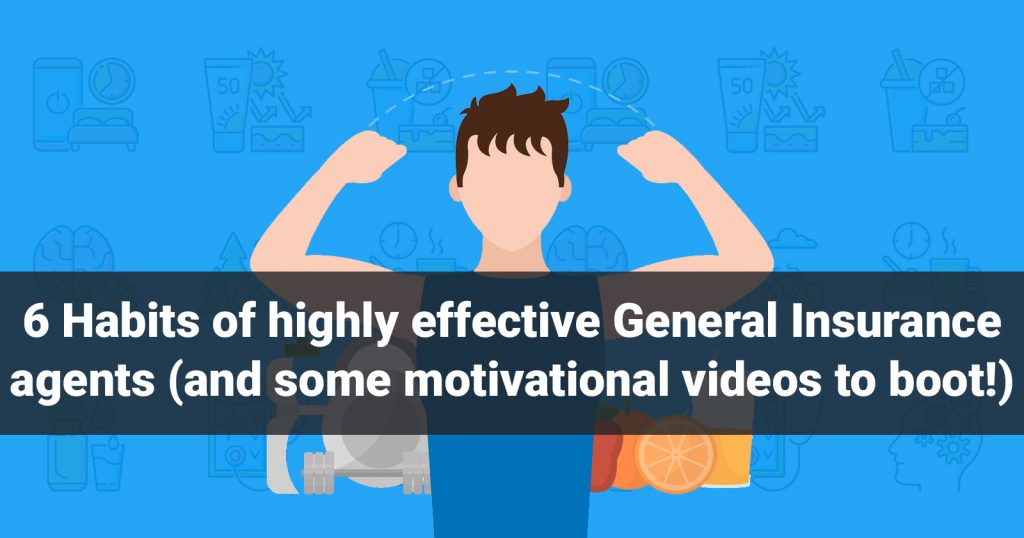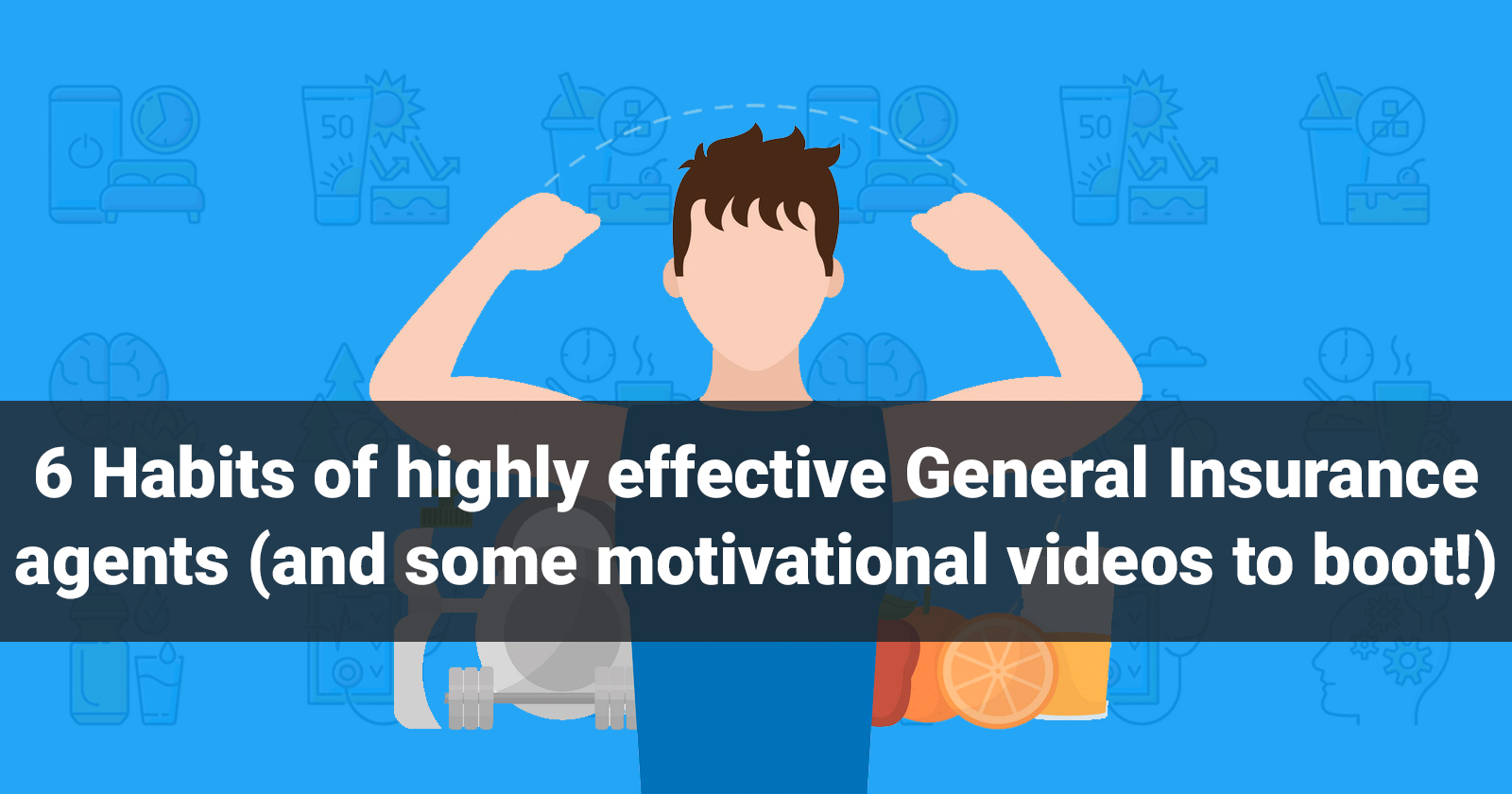 Excerpt:
Why do some agents constantly see success while others flounder? This article explores 6 key habits from highly effective agents we had spoken to while conducting our user research.
We got a pretty consistent set of answers – and all relate back to the habits these agents subscribe to.
Why you should read this:
Get a view of the habits you can start cultivating and to include in your daily regime!
Read full article here
Brand new Surer – what to expect!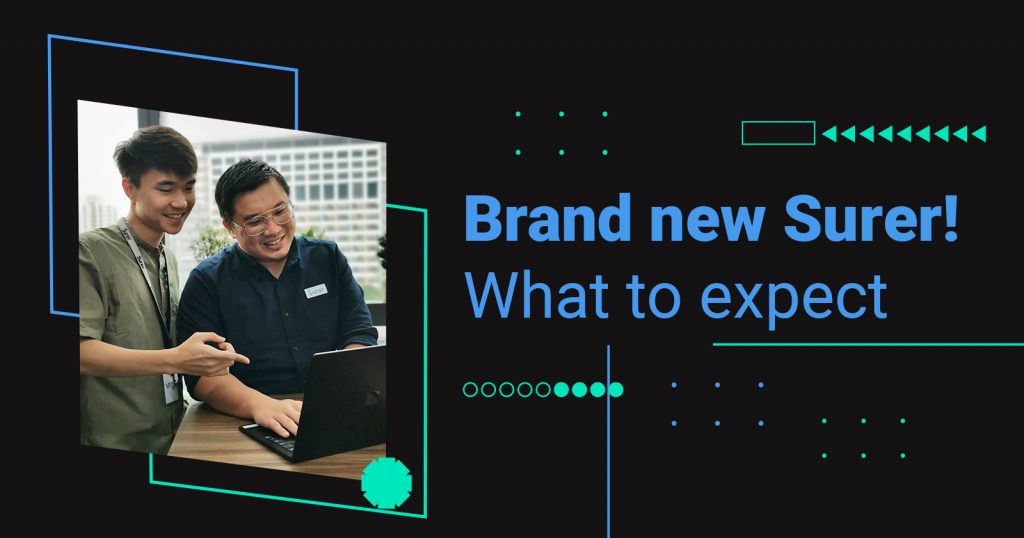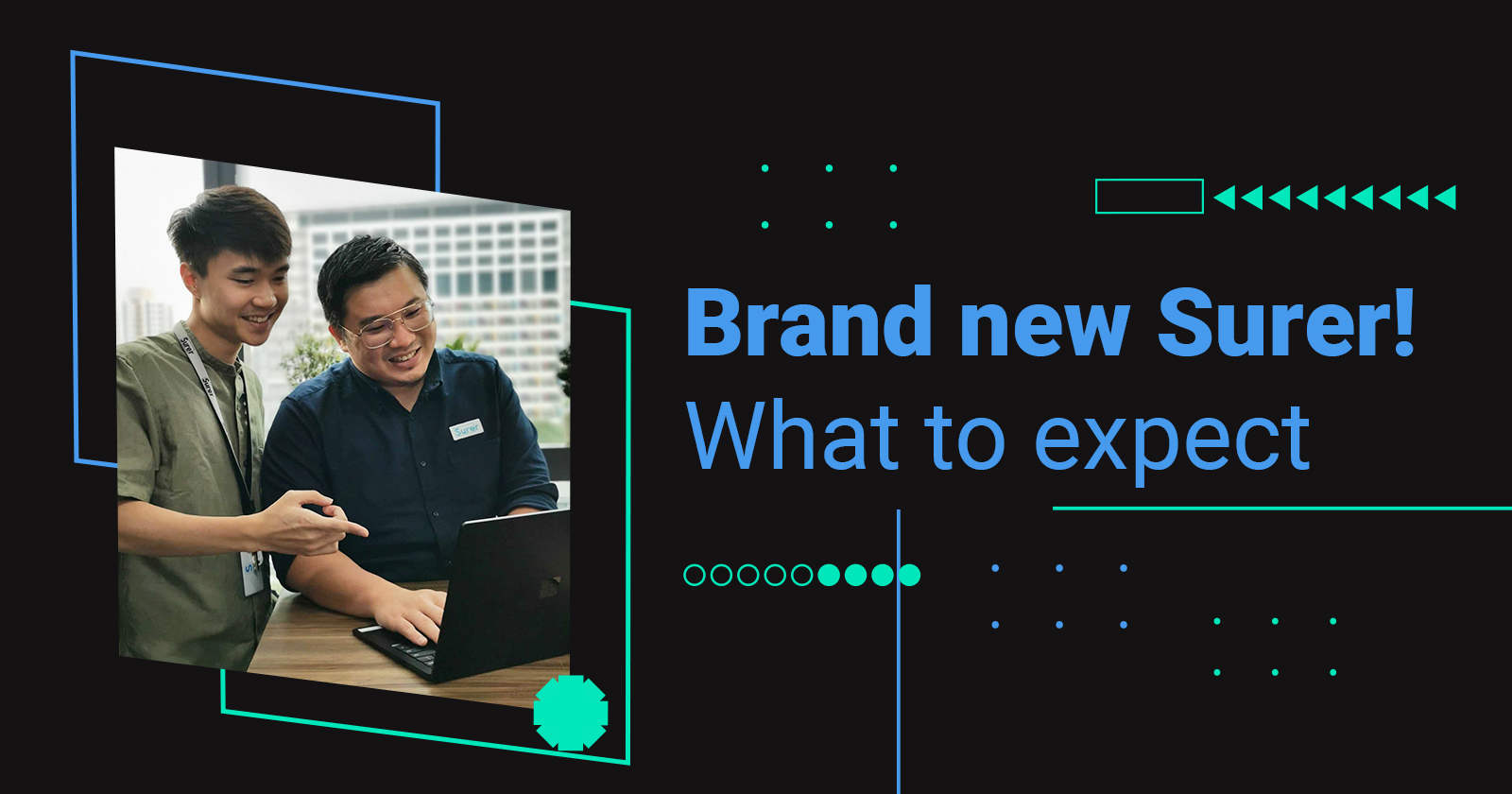 Excerpt:
This was an article written to introduce the brand new and improved Surer.
The article describes the key features of the new version which includes:
Digital Personal Assistant
'Know-your-client' (KYC) Proposal co-creation
Brand new Instant Quote Marketplace
Client management and deal tracking 
Why you should read this:
This article will give you a quick overview of the key features of Surer and a good idea of whether it is something you can leverage to drive growth for your insurance business!
Read full article here
Move over IQ and EQ. TQ is as important to a General Insurance agent as well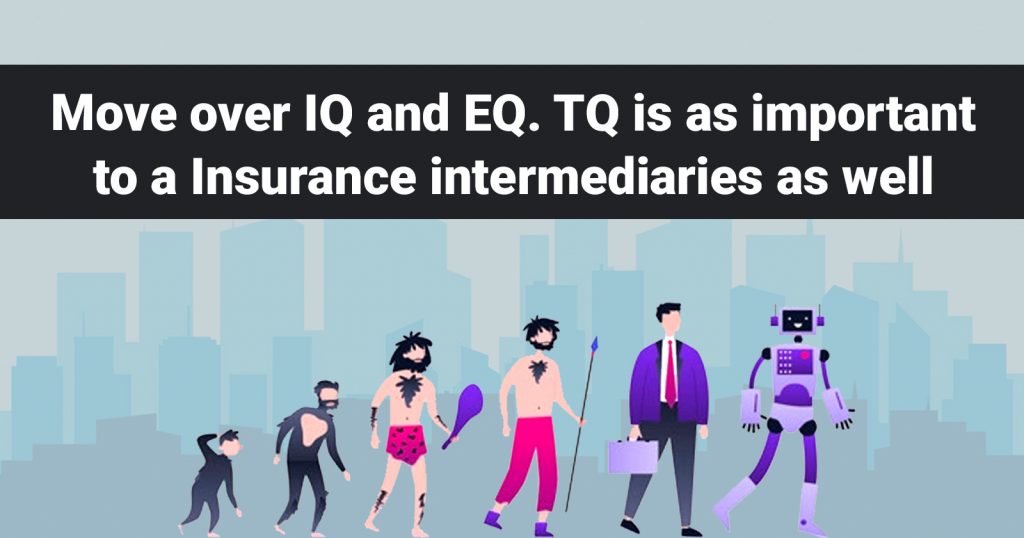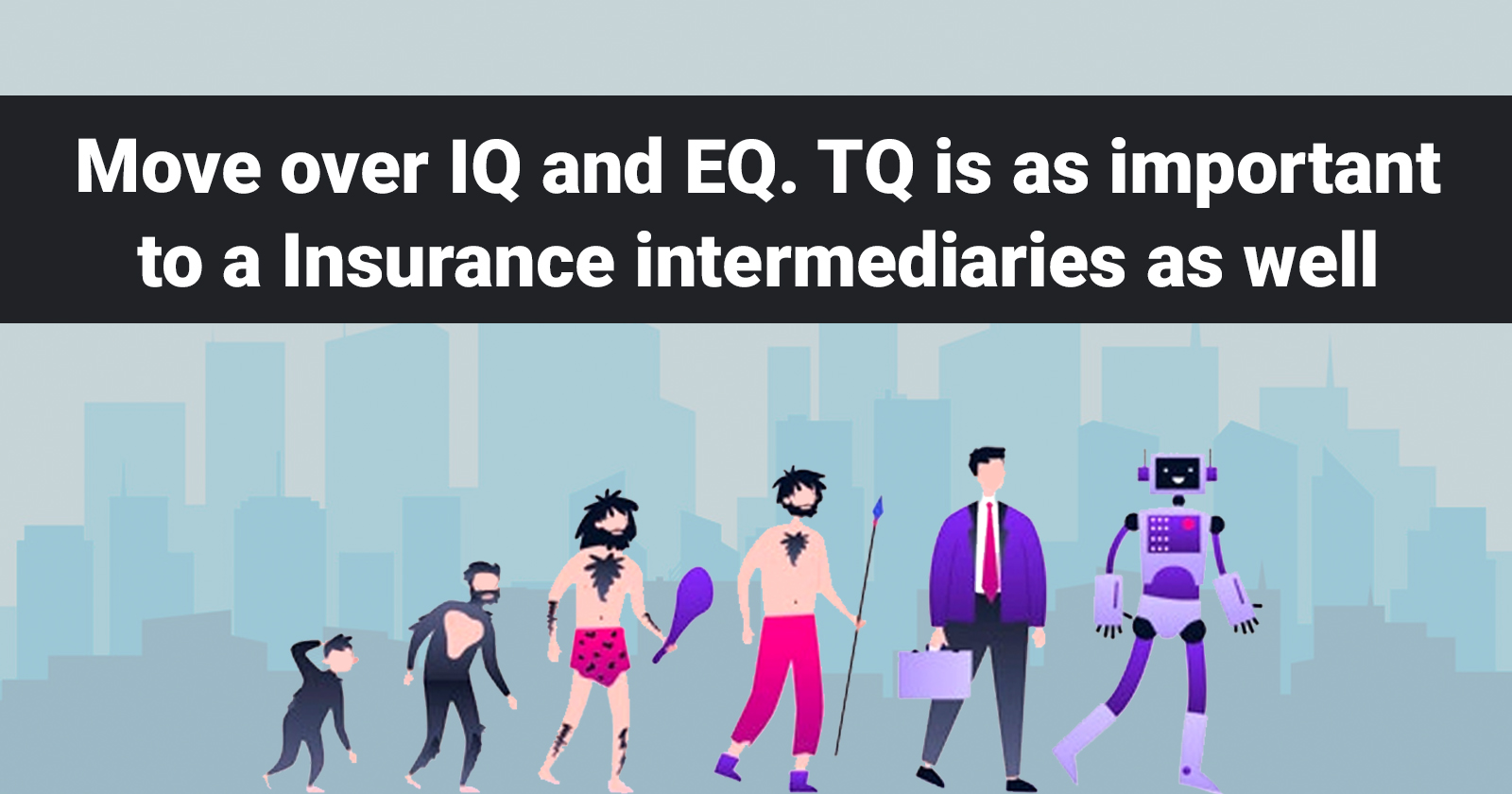 Excerpt:
This article shares the idea of TQ or Technology Quotient – essentially stating how TQ is as important as IQ (intelligence quotient) and EQ (emotional quotient). 
"You may be intelligent (IQ) and also self-aware to the point where you truly know yourself and are good with other people (EQ)… but unless you have TQ, you are destined for career extinction. This is because technology is changing everything."
Why you should read this:
Not sure what the buzz about digital transformation is about? Need to get inspired to embark on your tech adoption journey for your business? This article shares why it is important to start working on your TQ.
Read full article here
Feature intro: My Proposal Templates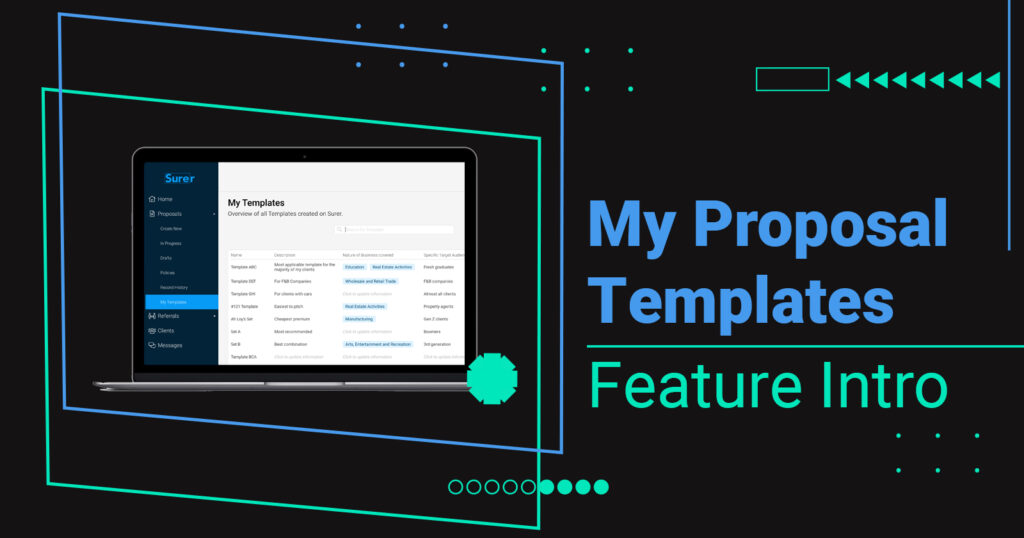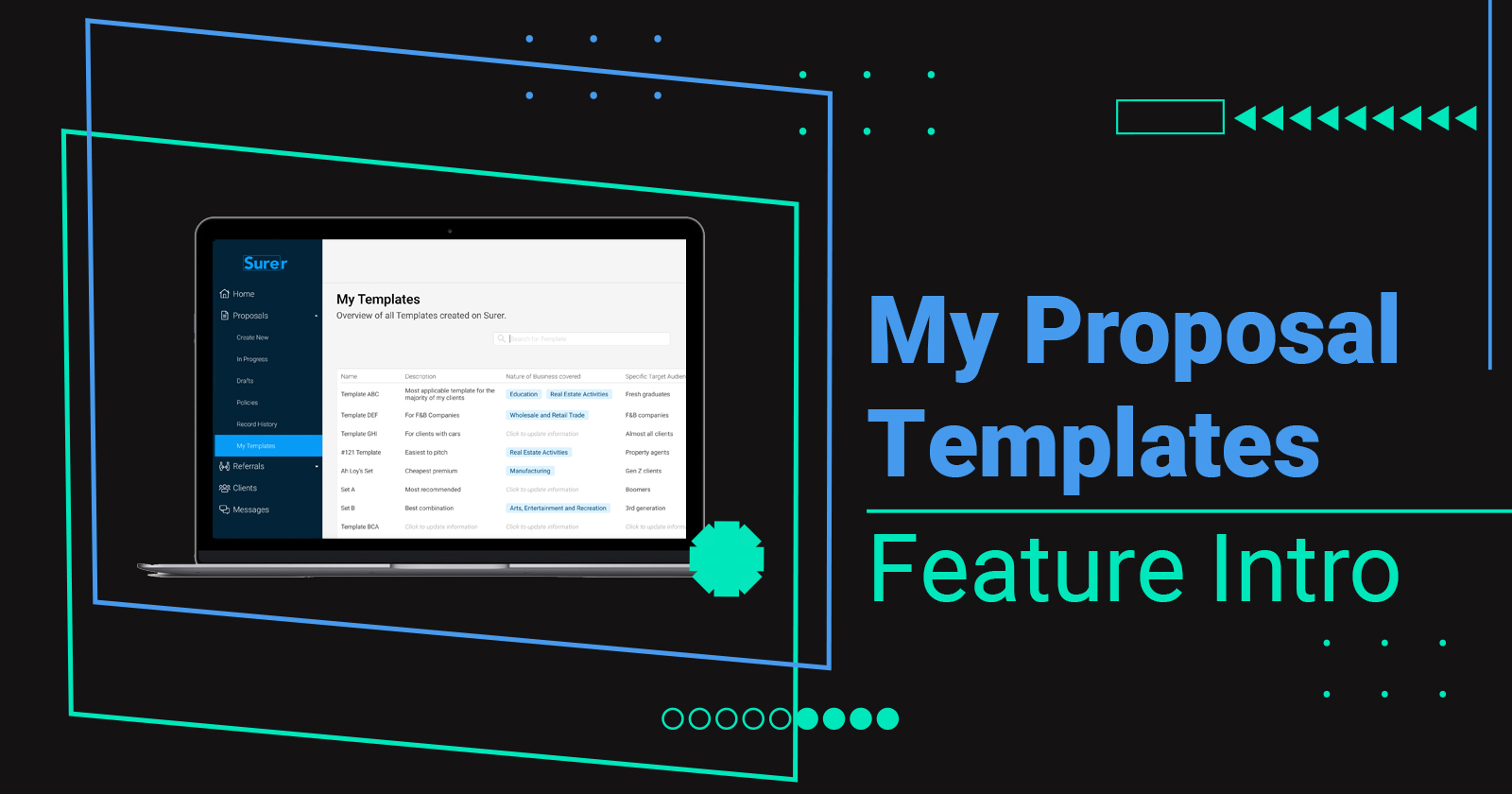 Excerpt:
An article written to introduce one of our most popular features – My Templates!
The reason for creating this feature was because we have been told many times by intermediaries that speed in getting back to their clients with relevant quotes and options can be the difference in whether they get a deal over the line or not.
One thing we have been trying to speed up is the proposal creation process – less time spent creating a proposal means less time getting a quote back.
The 'My Templates' feature was created with exactly this aim in mind!
Why you should read this:
This article will give you a comprehensive guide to fully leverage this popular feature of ours. 
If you are looking to create insurance proposals in the quickest and simplest way, give this article a read (and then make sure you leverage the feature in your Surer account)!
Read full article here
—
And there you have it, the most popular articles for 2022!
Are you an Insurance intermediary? Sign up for free now!
It is fuss-free. No credit card or payment required.
SIGN UP NOW
Subscribe to our Telegram channel to get the most insightful articles delivered to you automatically!
Join Telegram