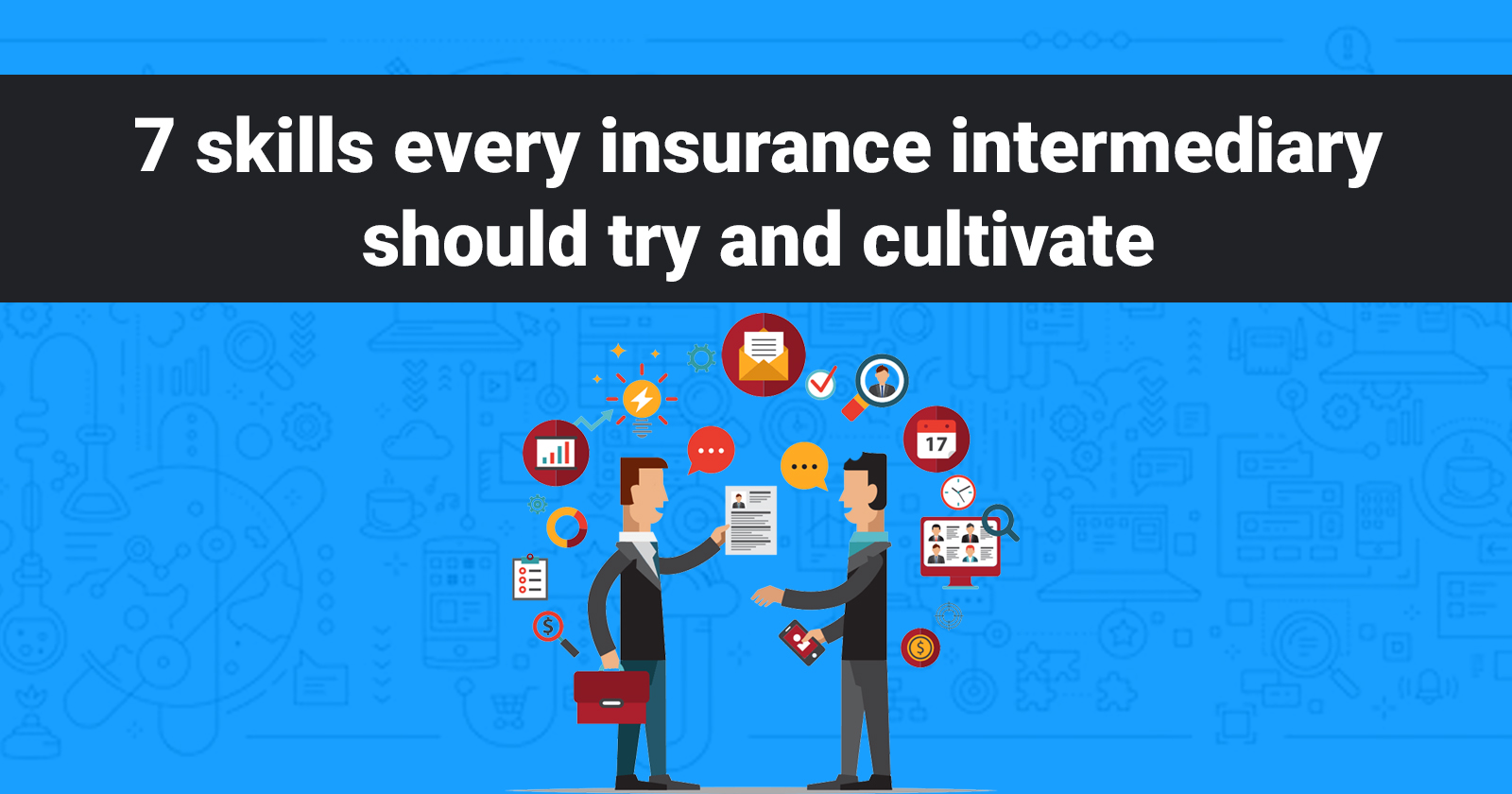 Interfacing and interacting directly with your clients is an art and a science.
While certain skill sets come naturally to some, others might need to be learnt.
One thing's for sure, the job of an insurance intermediary, in their role as an advisor is definitely not an easy one!
As such, here at Surer, we aim to empower the intermediaries by taking the stress of process and administration management out of your lives, so you can focus on doing what the role requires – advising your clients.

In this article, we focus on some of the skills that we feel successful insurance intermediaries possess, and how Surer can help enhance them!
Experience with a CRM or business management platform
The ability to use a CRM (customer relationship management) or any other tools to help you manage your business is something that the new age intermediary should start to adopt.
Many sales professionals, be it in the insurance industry or not, already rely heavily on such tools to help them manage their contacts and deals.
This will serve the intermediary well on two fronts – freeing up more time to meet clients AND the ability to scale their business.
Such platforms will help intermediaries be more efficient in automating processes that a spreadsheet would not be able to. 
Specifically in Insurance, the nuances of this industry should not be belittled – a cookie-cutter CRM platform might not cut it.
Thus… Surer!
Surer saves you 95% of your time quote sourcing, while ensuring that you can track you deals from the time you submit a proposal, all the way till closing it and when it is up for renewals.
Basically, with Surer, you can now spend more time with your clients, have the ability to scale your business all by doing less.
Without sounding like a broken record (if you have been reading our articles), we sincerely feel that all intermediaries should focus on being the best advisor they can be to their clients and not have to worry about anything else!
Have a client-first mindset
In any business, there is one thing in common…
A product or service aims to solve a problem for a client and the client in turn, pays for this product or service.
So, it makes total sense to always open a conversation with the client's problem in mind. 
A successful intermediary should strive to help their clients find the best solution to their problem — even if it means bringing in a peer who has a better understanding of the solution.
While this is definitely easier said than done, Surer aims to solve the problem by making referrals easy to do, track and present.
Going one step further, having multiple quotes to showcase to a client is one thing, being able to present these quotes effectively is another. With the quotes that you have sourced from Surer, quote presentation is automated and structured – take the hassle out of having to sort through multiple quotes in different formats, and show that you have considered this aspect of things on behalf of the client!
When done right, the client will appreciate the extra effort placed in assisting them and that is really the stage you want to be on with your clients; to be a trusted advisor and not just an order taker.
Product knowledge
Following on from the above skill set, when you are a trusted advisor, it is of course for the fact that the client sees that you have good solid knowledge about insurance.
However, what many of them do not understand is that, specifically with General or non-life insurance, the spectrum is so broad. It is next to impossible for the intermediary to be well-versed in every type of product, from Marine Cargo to Product liability to Work Injury Compensation.
There is no shame in admitting to this. 
We have actually heard many stories from our users that their clients would then start to worry for them… asking them if they are going to make their commission given that he is bringing a peer into the picture. 
Awwww.
The value a trusted advisor can bring to the table is his network of peers that are equally capable.
However, as with referrals, we understand that it is important to the intermediary that the client relationship is well managed and that regulations are followed.
As such, in the Surer referral system mentioned above, we have ensured that all referrals are clearly labelled, the client is clear which quote is one that is referred, and who this intermediary is. At the same time we also make sure that it is the intermediary with the client relationship that manages this flow of information.
Essentially, the intermediary is still playing the role of the trusted advisor; screening the quotation and vetting the referrals, before making the introductions. 
Before we move on to share the other feature releases, given that the above two skill sets touches on the topic of  Referrals, we would like to once again share that in our platform usage guidelines, due diligence is still required on the part of all agents to inform their clients of such and for the client to be left in no doubt.
Interpersonal skills when interacting with clients
This may be a no brainer… and it should be!
However, we also understand that it is something that is not so easy to master.
An intermediary will be engaging with a wide variety of people of all different backgrounds and communication styles; sometimes one way that works with one client might not, with another.
Kudos to intermediaries out there. We really don't know how you guys manage this. Sure is tough!
One way to ensure that you have the right 'style' could be to ask your friends or peers to join you at a meeting with clients. Get them to observe how you engage these clients and provide feedback and helpful recommendations. 
There might be verbal or body cues that you might miss out on during your interaction with the client and a partner might be able to pick them out, given their role as an observer.
Genuine persuasiveness
The ability to persuade prospects that your product or service is the ideal solution for their problem cannot be understated.
No matter how skilled you are at the art of persuasion, nothing beats showing something tangible.
While the door has been opened when you meet the client to understand their insurance needs, imagine being able to go one step further, by asking them for their requirements, and then coming back to them with quotations, all without making them feel obligated!
Traditionally, the quote sourcing process is tedious and it is hard to get a set of quotes that an intermediary can feel confident about.
However, with Surer, we take the pain out of this process – essentially, you commit to the action of creating ONE proposal ONCE, but have the ability to then get quotes back, from multiple sources.
Now, the intermediary is able to leverage technology to cut down on manual and time consuming work, but with the end goal of being able to tangibly pitch better and eventually, close faster!
Problem solving & decision making when faced with client issues
This is where intermediaries get the most frustrated and yet are the most assuring as well.
Many times, clients do understand that intermediaries are there to advise on the policy purchase. However, when claims or clarifications on the policy arises, we always go back to the intermediary as our first touchpoint.
This happens for a variety of reasons.
Speaking for this writer here, I do it because I feel that my insurance agent will be able to help me get more clarity on the process – he also acts like a pillar of assurance that things will be okay. 
He does so successfully because he is able to problem solve or help me make decisions with confidence. 
You know, for example, when I had a minor car accident a couple of months back, the first person I thought to call was my insurance agent, to ask him things like whether I should make a claim and risk higher premiums, or should I sort it out on the side etc.
Being prepared to help clients, post-sale, and showing confidence in dealing with the situation, and being a vital part of the problem solving process will definitely go a long way.
At least with me, it did!
Empathic Attitude
Okay, we have written countless articles about this and we risk coming across like a broken record… but, it is important!
As mentioned above, every business seeks to help its customers solve a problem. Intermediaries are often the first person a client thinks of when there are issues…
having an empathetic attitude can also mean being the first person the client will think of when they need another policy or have a friend to refer to!
When you genuinely empathise with your client and the worries they have, you not only come across as genuine but also be able to better relate to the problem and find a solution for them.
Practice empathy by imagining yourself in the position of the customer as they look for a solution to solve their needs. 
What kind of assistance would you like to receive if you were working through the same issue? What would you share with someone who was trying to help you? Can you ask the customer thoughtful questions to obtain this information?
Ability to prioritise across multiple tasks
One misconception about insurance intermediaries is that they are their own bosses and have a lot of free time on their hands.
This cannot be further from the truth! 
We learnt this, first-hand, when we spent one day 'stalking' a user.
Intermediaries juggle various tasks and are always working under tight deadlines – every client wants their problems sorted out, yesterday. 
Which is why the intermediary should be able to leave processes and administrative matters to automation.
This is where Surer gives intermediaries a peace of mind… not to help you multitask, but to help you with the tasks!
With time freed up, intermediaries do not have to worry when unexpected requests come in from clients and instead of fretting about it, can work on them as new business!
Are you an Insurance intermediary? Sign up for free now!
It is fuss-free. No credit card or payment required.
SIGN UP NOW
Subscribe to our Telegram channel to get the most insightful articles delivered to you automatically!
Join Telegram