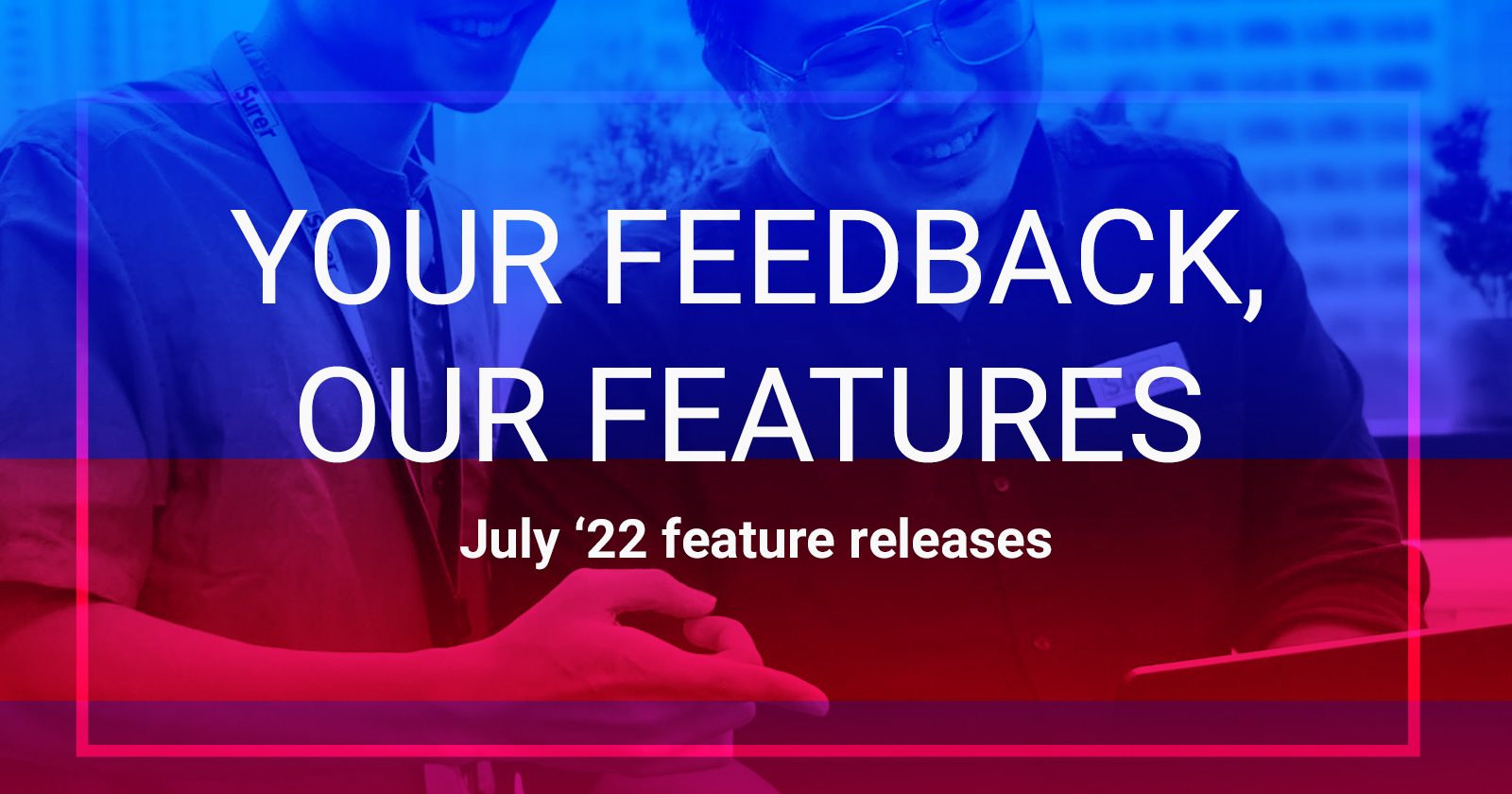 July was yet another ultra productive with multiple feature iterations both big and small!
Following up from the new version of Surer and feature upgrades in June, the team rode on a strong momentum of feedback from our users to release multiple features in July as well!
Once again, huge shoutout to users who have been actively using Surer and providing us with feedback on how we can improve!
Feedback 1: I want to provide personalised recommendations to my clients on quotes I have sourced
'I love that Surer helps me automatically compile quotes digitally for me to share with my clients. However, it will be even better if I could also provide annotations to share my thoughts and recommendations.'
One of the most used features on Surer is the 'share quote with client digitally' feature. This allows our intermediary users to:
shortlist quotes they have gotten via Surer which gets automatically compiled 
generate a unique URL that they can share digitally with their clients
clients will then be able to digitally access the list of quotes that the intermediary had gotten
However, feedback was that users would love to also include personalised recommendations along with the quote shared.
Feature: Recommendations on quotes for clients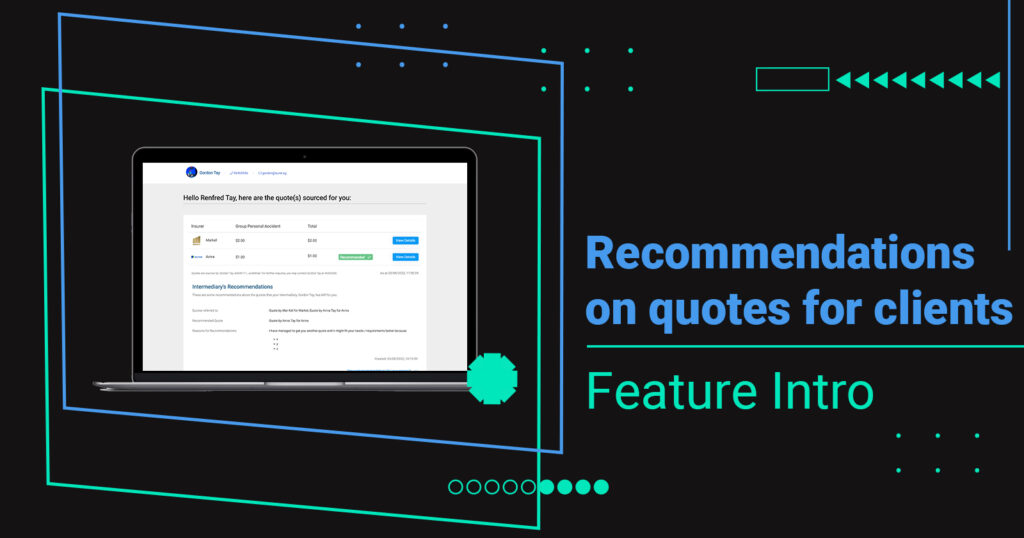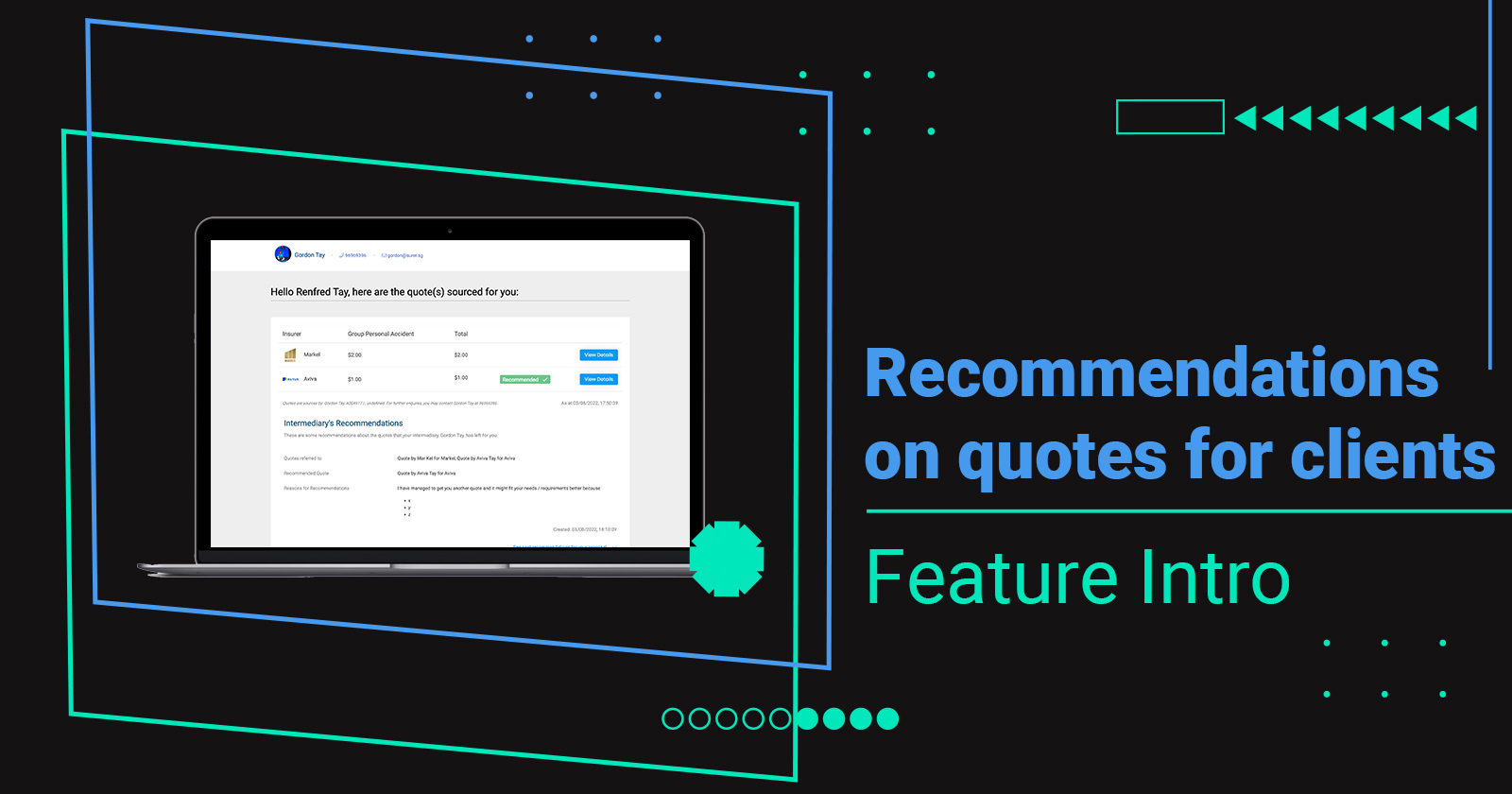 This upgrade is done in recognition of the feedback on how we can improve this feature!
Intermediaries are now able to add recommendations to the quotes that they shortlist to digitally share with their clients!
Find out more about this feature >>>
Feedback 2: Can I have more branding on the digital forms and quotes I share with my clients?
'Surer has been useful in allowing me to share proposal forms with my clients to fill out. It has also helped in sharing quotes digitally with my clients. However, if I could have further branding on these digital links it will be even more awesome!' 
On Surer, intermediaries can interact with clients in two ways
Digitally co-create a proposal with clients – the smarter way to conduct KYC 
Share quotes digitally with clients
In both cases, the feedback was that it will be further opportunity for the intermediaries to build branding.
Upgrade: All digital interfaces with clients will showcase intermediaries' profile and contact details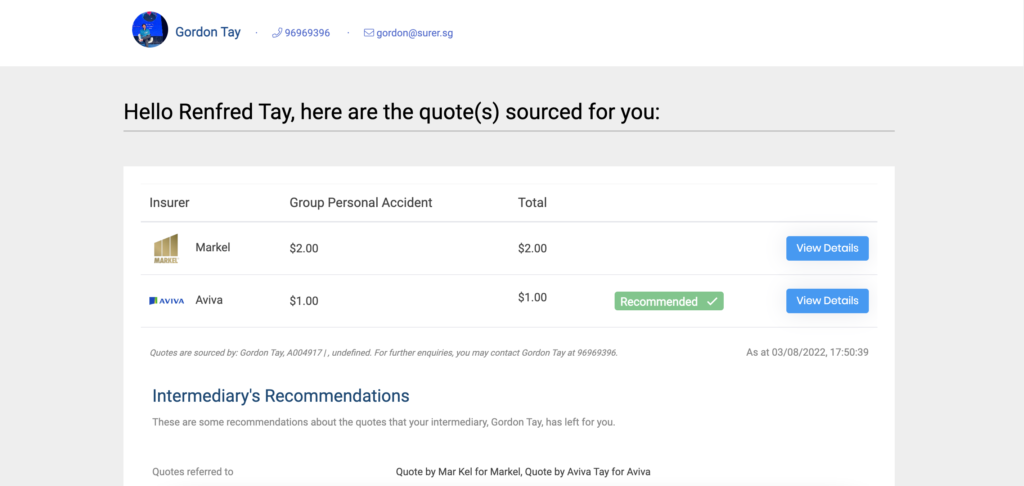 Intermediaries'  profile image and contact details are now shown right at the top of these digital interfaces.
Clients can now easily get in touch with intermediaries in the context of the links that were shared with them!
Feedback 3: I want to introduce insurers to place products on your platform – but is there a faster way other than a full-blown integration for insurers to work with Surer?
'I love using Surer and I want even more products to have instant quote functions – I have spoken to my insurers and they are open to working but is there a faster way than a full API integration?' 
One of our most popular features is definitely our instant quote marketplace.
The success of the instant quote marketplace is predicated on a number of factors including the breadth of products available.
And it is feedback like the above that has driven us to accelerate onboarding of insurers and their products onto our instant quote marketplace with a 'no code' zero integration feature!
Feature: No-code Product Builder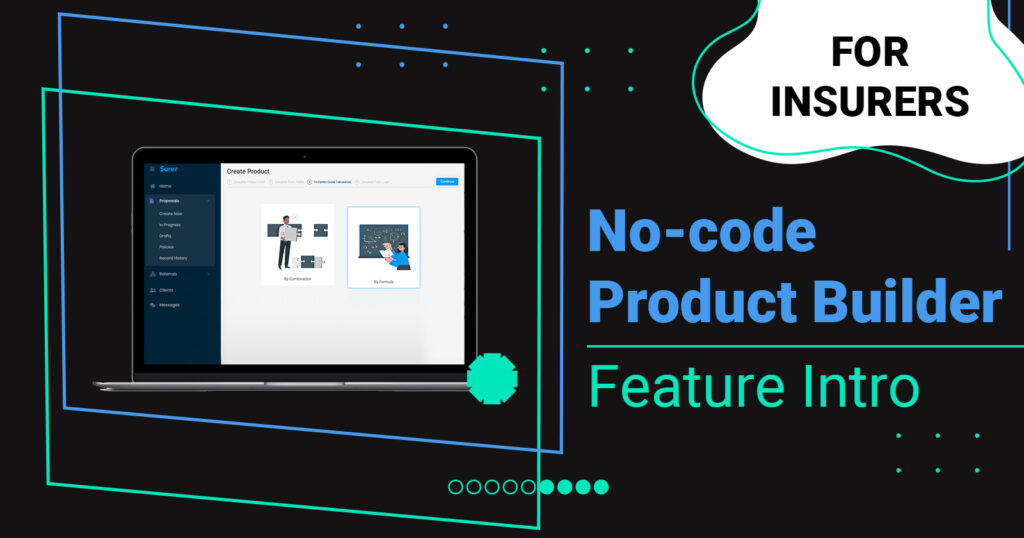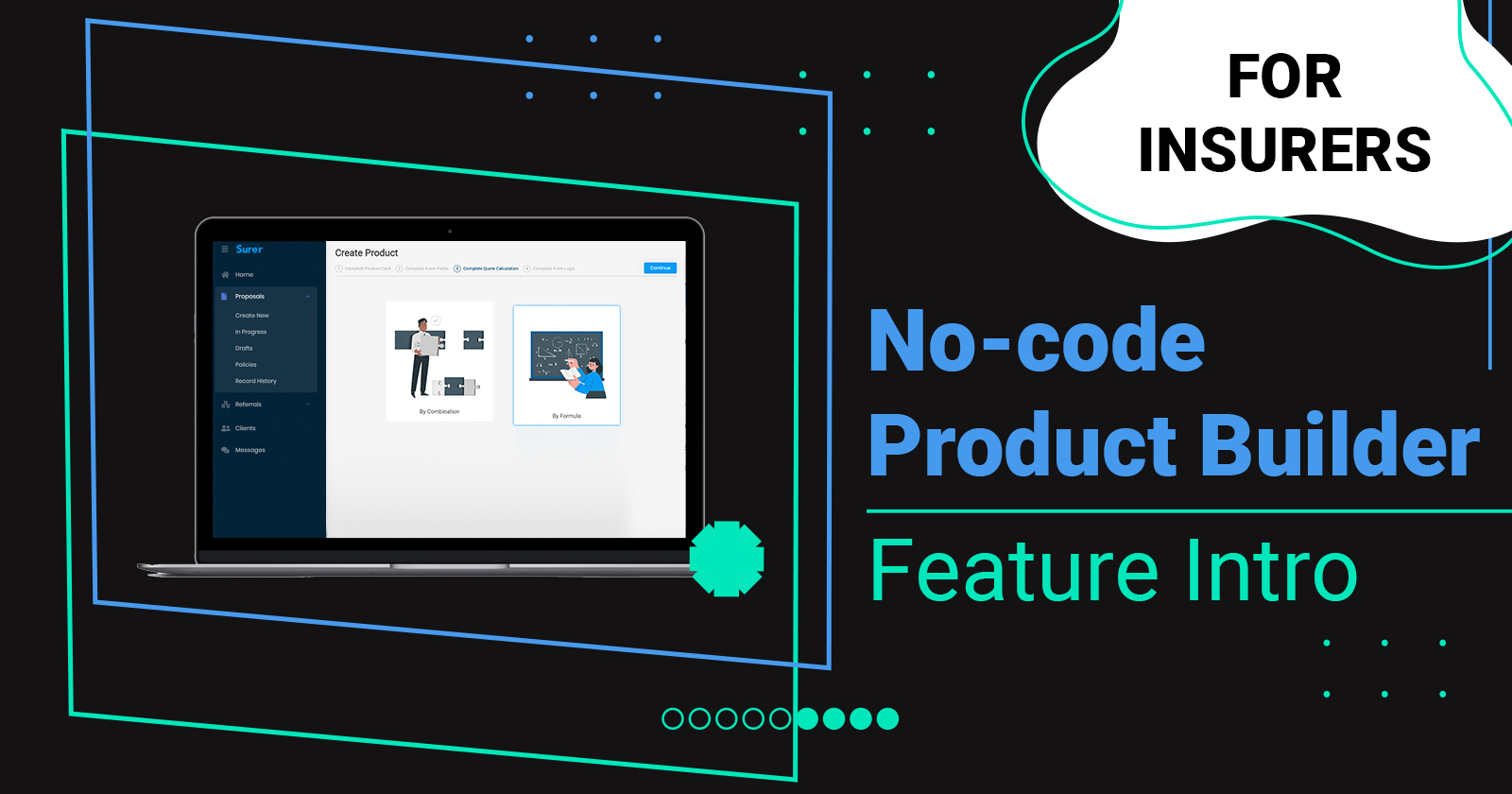 While we have instant quote products that are directly integrated (via API) with insurers' systems, we have also learnt the importance of being able to showcase their products in a faster, less complicated way – essentially in a 'no code' manner.
After much research and conversations with insurers, we are proud to have developed this feature where insurers can provide us with product information in any format and we can take this and recreate their products while supercharging it with an instant quote functionality!
Find out more about this feature >>>
—
Our promise to our users is that we will never stop improving and enhancing Surer.
There will always be room for improvement and we intend to keep chipping away…
So, keep the feedback coming!
Are you an Insurance intermediary? Sign up for free now!
It is fuss-free. No credit card or payment required.
SIGN UP NOW
Subscribe to our Telegram channel to get the most insightful articles delivered to you automatically!
Join Telegram