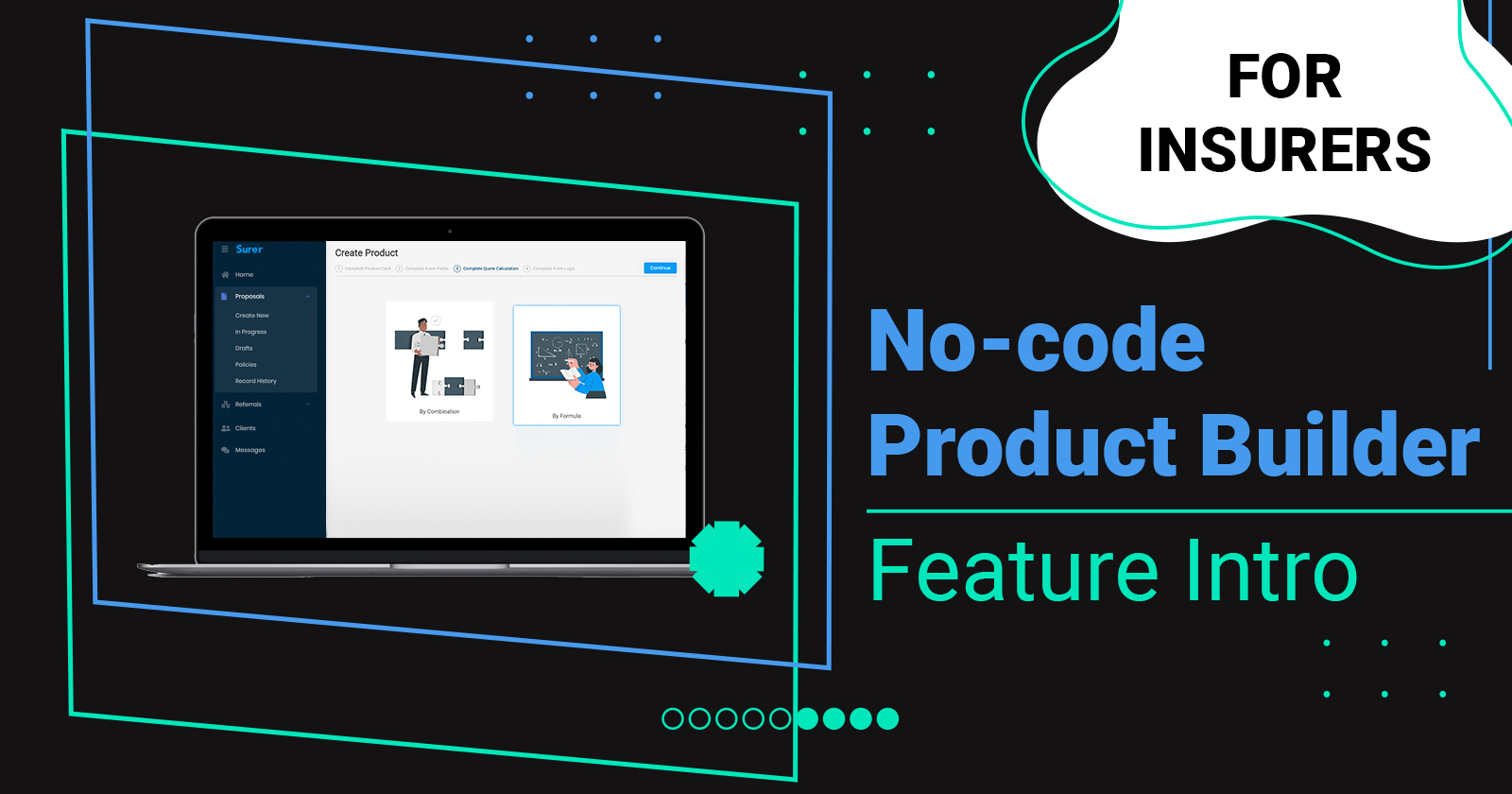 One of our most popular features is definitely our instant quote marketplace.
The success of the instant quote marketplace is predicated on a number of factors including the breadth of products available.
One of the reasons we have been able to accelerate onboarding of insurers and their products onto our instant quote marketplace is down to our in-house Product Builder!
Product Builder
While we have instant quote products that are directly integrated (via API) with insurers' systems, we have also learnt the importance of being able to showcase their products in a faster, less complicated way – essentially in a 'no code' manner.
After much research and conversations with insurers, we are proud to have developed this feature where insurers can provide us with product information in any format and we can take this and recreate their products while supercharging it with an instant quote functionality!
The concept of the product builder is simple:
Identify all information required by the insurer to generate a quote and be able to allow our intermediary users the ability to provide said information
Be able to create a sequence of conditions, formulae and logic to turn the provided information into a quote along with all other related information churned out including policy wordings etc.
That is the concept
Execution of this concept that allows dynamism and flexibility to its user is a whole other world.
No Code
Essentially, the product builder is built for a user with ZERO CODING KNOWLEDGE. The reason for this is so we allow for a quick turnaround between our ops team and the insurer. Instead of a cumbersome flow of information between the insurer to the ops team to the engineers and then back to the ops team again.
What this means is that insurers can just drop the Surer team an email with all the info required in whatever format they have it in and their job is done!
The ops team will then speak with our in-house insurance expert to align on how the product should be set up.
The ops team then goes ahead to set the product up via the Product Builder.
All these can be done in a matter of hours!
How does it work?
The ops team has flexibility to define every single question that goes into a proposal form – these questions are of course related to what is required for an instant quote to be generated.
There are multiple 'field' or 'question' types that allow for further configuration – for e.g. it can be set up to be autofilled with information from an intermediary's client directory.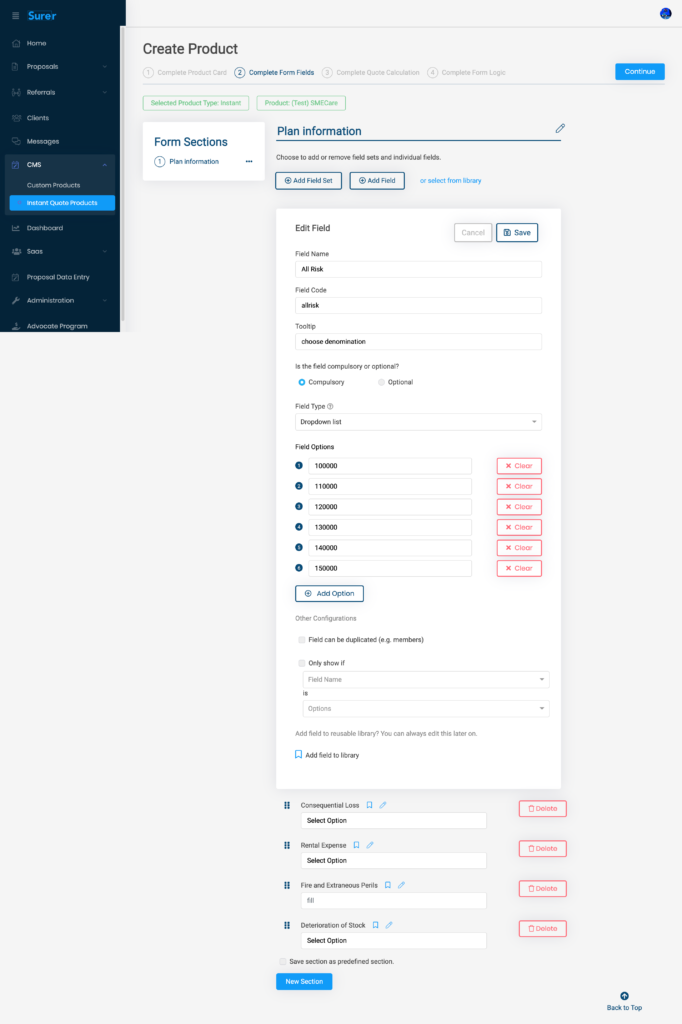 The ops team then has the ability to build formulae and conditions out of the input that would have been collected from these fields.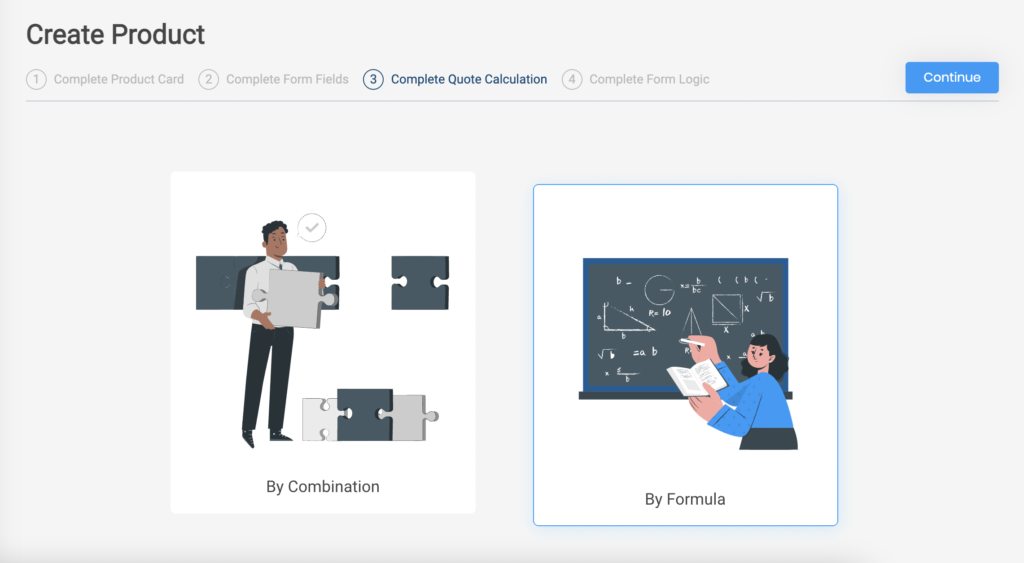 These formulae and conditions will be similar to the underwriting parameters that are shared by the insurers.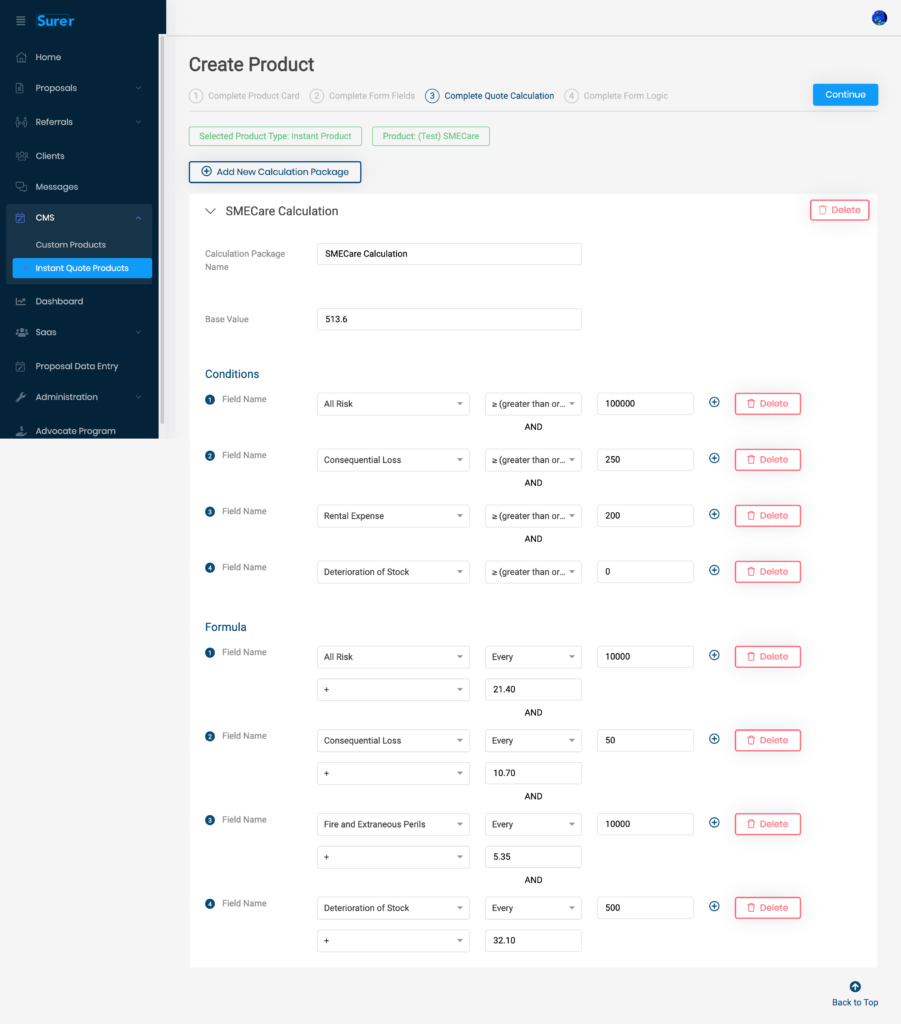 Are you an insurer looking to supercharge product distribution? Here's a no code way with quick turnaround time for you to do so! Contact us now to find out more!
Are you an Insurance intermediary? Sign up for free now!
It is fuss-free. No credit card or payment required.
SIGN UP NOW
Subscribe to our Telegram channel to get the most insightful articles delivered to you automatically!
Join Telegram