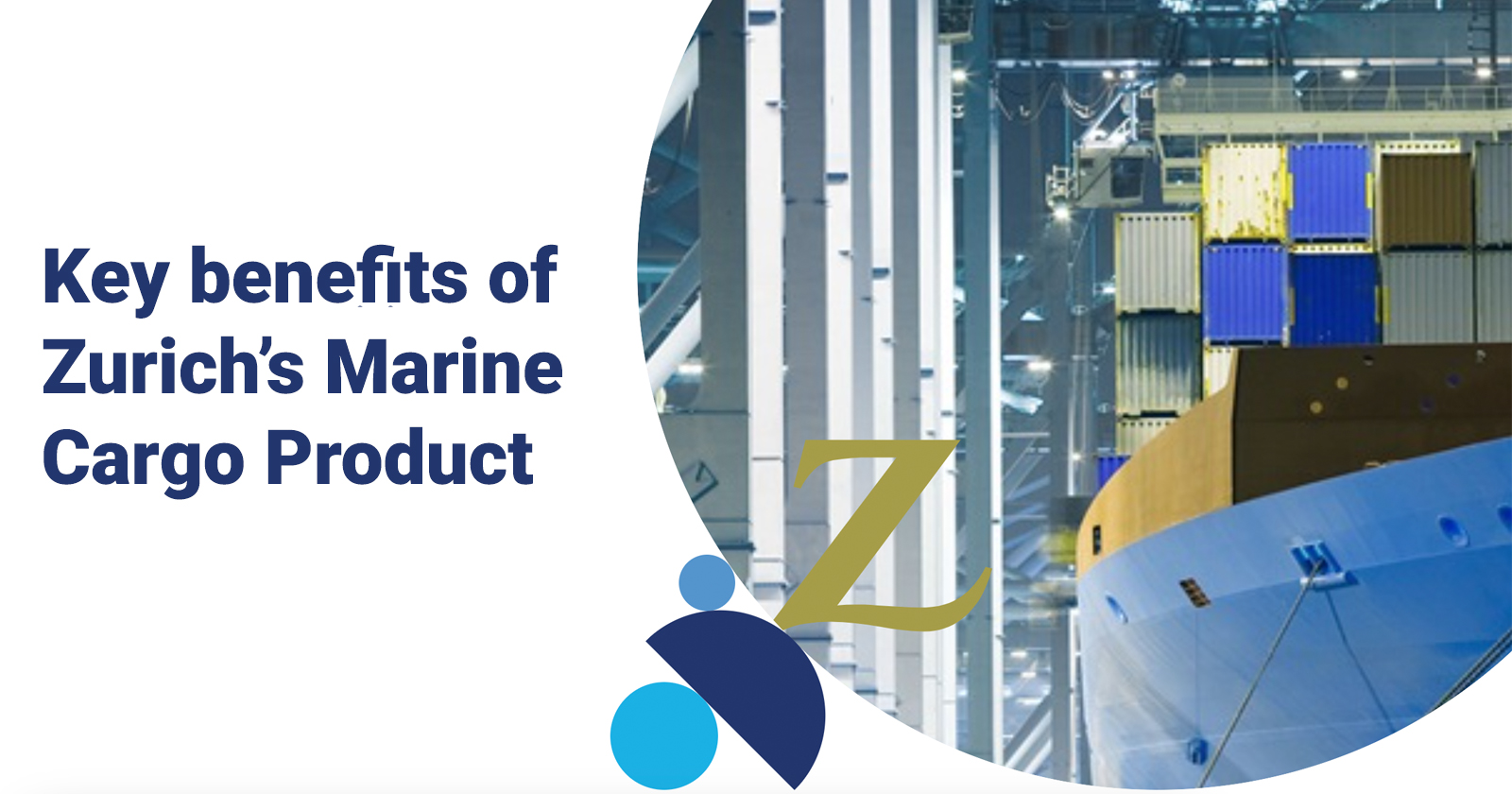 Zurich Insurance Group (Zurich) is a leading multiline insurer serving people and businesses in more than 210 countries and territories. Founded 150 years ago, Zurich is transforming insurance.
Zurich in Singapore provides marine insurance and reinsurance for various domestic and international marine risks. They specialise in offering tailored solutions to safeguard your business against marine exposures.
Zurich's Marine cargo insurance covers the risks of physical loss or damage to goods and merchandise whilst in transit by any method of conveyance and while in incidental storage anywhere in the world.
Download the Marine Cargo (All Risk) policy wordings >>>
Download the Marine Cargo (Limited Perils) policy wordings >>>
Understanding Zurich's Marine Cargo risk appetite
Strong Appetite

Medium Appetite
Low / No Appetite

Consumer Products
Electrical & Electronic Goods
Food & Beverage
General Industries
Industrial & Consumer
Products
Industrial Metals
Liquid Bulk (Chemicals, Oil &
Gas etc.)
Manufacturing
Mining

Chemical Products
Ferous & Non-Ferous Metals
Pharmaceuticals
Perishables

Aquaculture
Automotive
Coal
Forest & Paper Products
High-tech Goods (Mobile
Phones etc.)
Livestock / Bloodstock
Underwater Equipment
Stand-alone Storage
Every claim an opportunity to truly deliver when it matters
Zurich's claims professionals are committed to delivering prompt, seamless and transparent service to our clients. Zurich makes it a priority to meet expectations and ensure a smooth overall claims experience because they understand the importance of providing consistent claims support while resolving and settling claims.
Developed in response to feedback from customers and brokers, Zurich's Claims Commitment covers claims over USD 250,000 (excluding catastrophe claims) and is evidence of their determination to make claiming easier and faster. 
Download Zurich's Claims Commitment for APAC Brokers >>>
Making marine business more efficient
In a partnership between Surer and Zurich Insurance Singapore, intermediary users of Surer will now have a more efficient way to manage their Marine Cargo business. Intermediaries can now manage the marine cargo requirements of their customers digitally via Surer, making it easier and quicker to create proposals, get quotes and even manage the entire policy lifecycle!
This policy is underwritten by Zurich Insurance Company Ltd (Singapore Branch) at 50 Raffles Place, #29-01, Singapore Land Tower, Singapore 048623.
Are you an Insurance intermediary? Sign up for free now!
It is fuss-free. No credit card or payment required.
SIGN UP NOW
Subscribe to our Telegram channel to get the most insightful articles delivered to you automatically!
Join Telegram