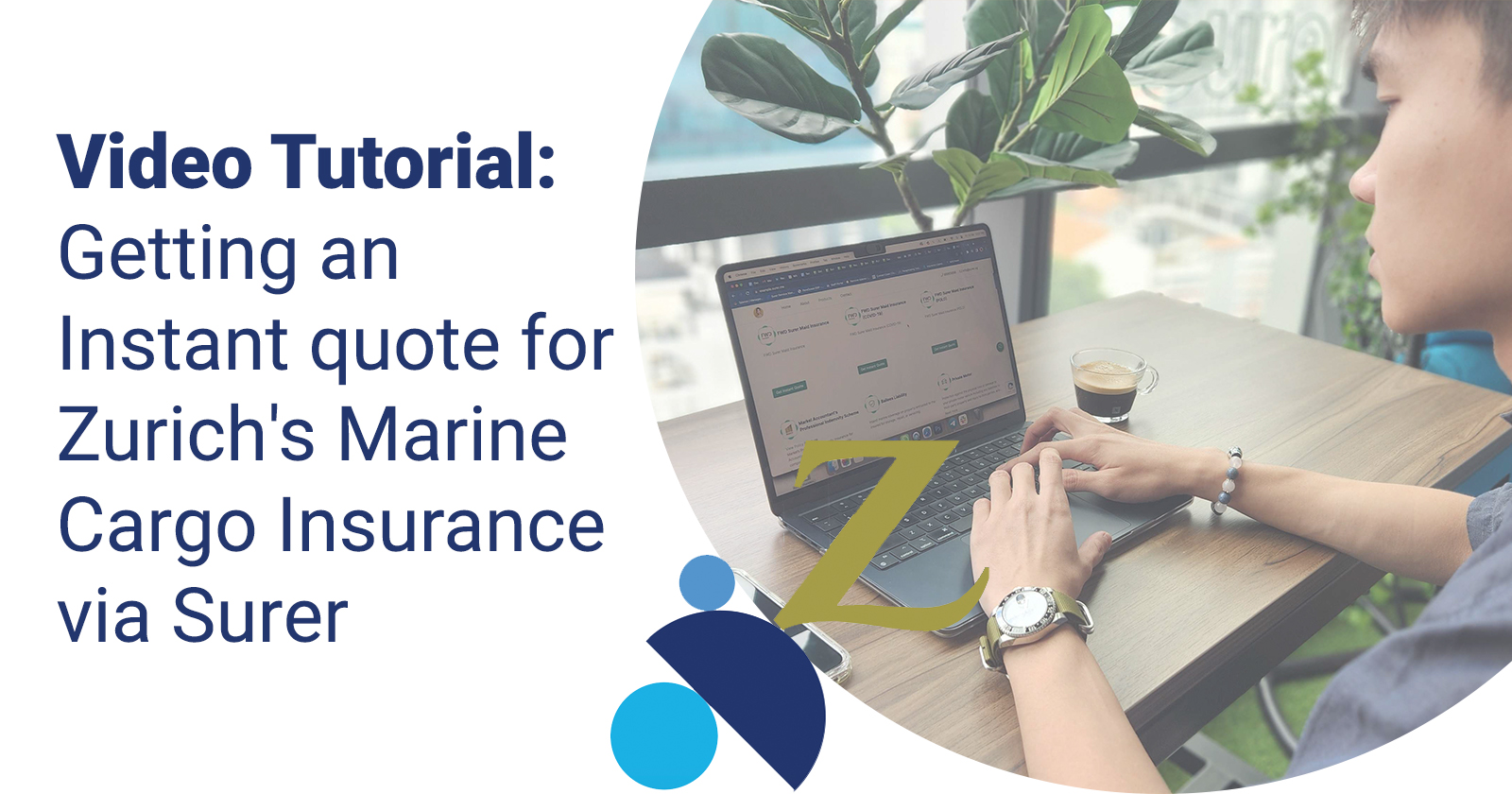 In a partnership with Zurich Insurance Singapore, intermediaries leveraging Surer will now have a more efficient way to manage their Marine Cargo business!
Instant Quote for Marine Cargo (Single Shipment) product
Zurich's Marine Cargo insurance covers the risks of physical loss or damage to goods and merchandise whilst in transit by any method of conveyance and while in incidental storage anywhere in the world. 
All our intermediary users can now manage their Marine Cargo business with more efficiency because you can now do the following directly via the Surer platform:
⏩ obtain quotes instantly
📝 bind covers
📄 issue certificates or policies
Check out this video to find out how this works!
Are you an Insurance intermediary? Sign up for free now!
It is fuss-free. No credit card or payment required.
SIGN UP NOW
Subscribe to our Telegram channel to get the most insightful articles delivered to you automatically!
Join Telegram