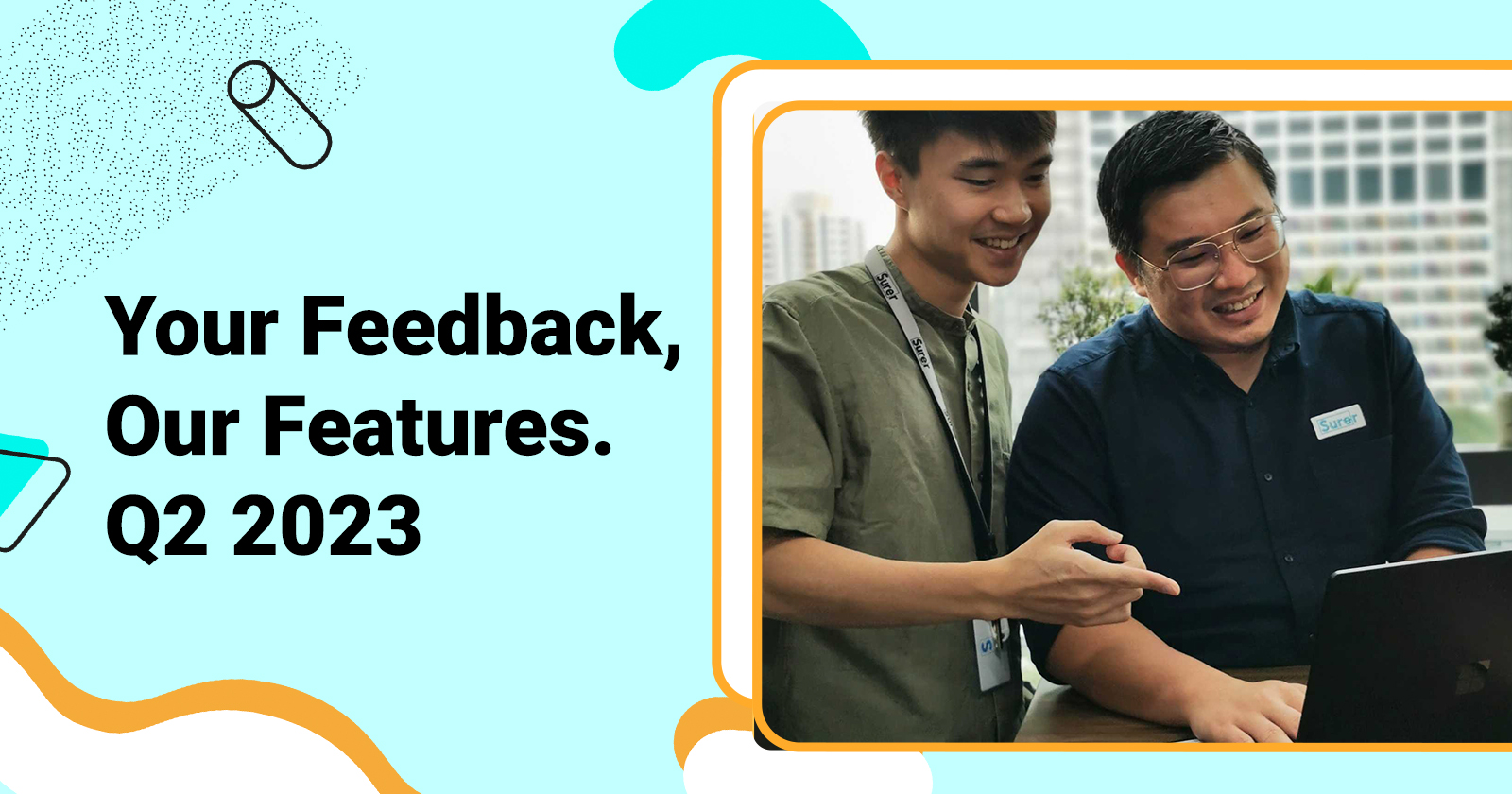 As we enter a new quarter, here's a look back at Q2 where we continue to innovate and deliver new features and insurer partnership integrations!
Once again, we continue to innovate well because of the feedback from you, our cherished intermediary users – so huge shout out and thank you!
More product integrations with Insurers
Feedback: I love the instant quote marketplace and would love to see more products from more insurers
This has always been our top priority and we are constantly on the lookout for suitable insurers and products to bring to our intermediary users. 
Not only that, we work hard to ensure all of Surer's capabilities are fully integrated with these insurers such that users can work seamlessly across multiple product deals. 
New Products with Etiqa: Car and Motorcycle insurance
We had announced the successful integration of our platform with Etiqa Insurance Singapore's Motor insurance products in June.
All our users will now have a fully digital process to obtain quotes instantly and present them to clients along with a straight-through payment process for Motor insurance.
The video above gives you a view of how simple and efficient this fully digital process is! 
Find out more about this partnership >>>
New Product with Zurich: Marine Cargo (Single Shipment)
We had integrated our platform with Zurich Singapore's fully digital proposition, Zurich Swift Marine Cargo, allowing brokers and intermediaries an easier and quicker way to manage their Marine Cargo insurance business.
This integration allows our users to seamlessly and easily manage their clients' marine cargo requirements. Operators can now obtain quotes instantly; bind covers and issue certificates or policies directly via the Surer platform.
Find out more about this partnership >>>
Feature to help TSAs (Trade-Specific Agencies) with Bulk Transactions
Feedback: I am a TSA and I handle large volumes daily. We need a way to bulk process our deals.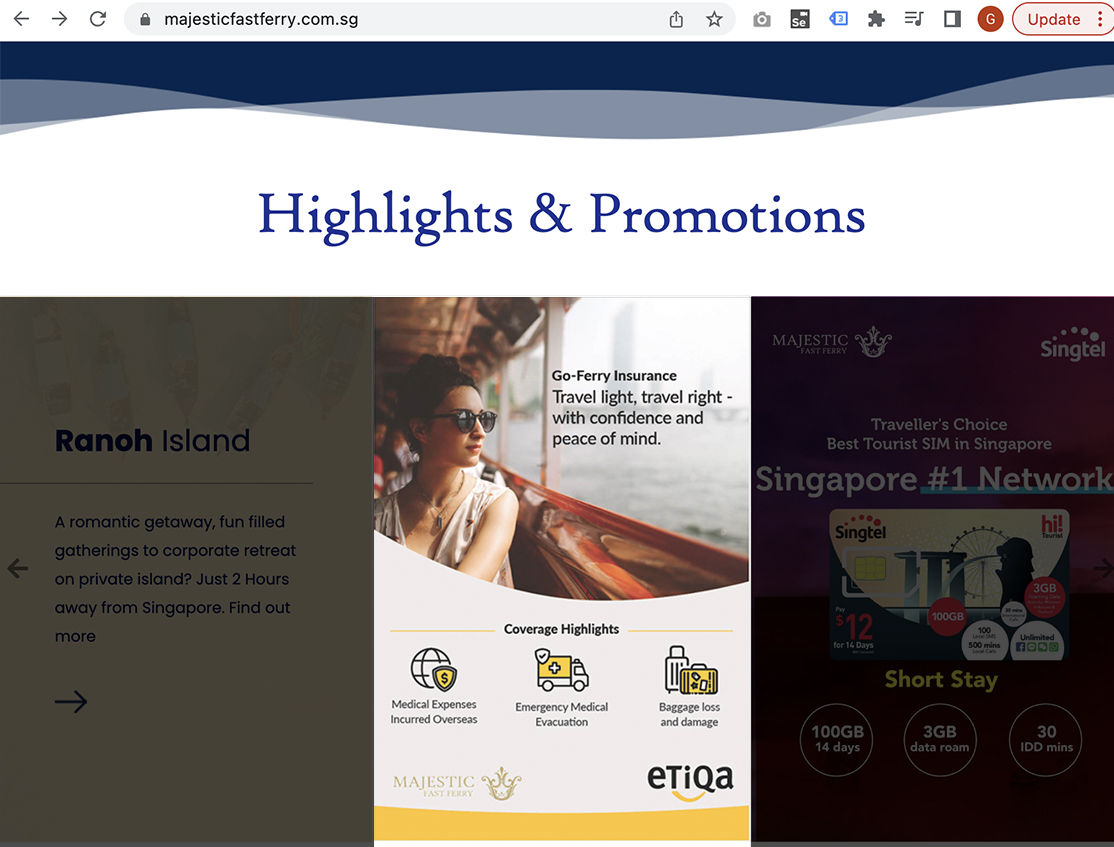 Surer now has the ability to power the bulk distribution of insurance products for TSAs (Trade Specific Agencies). The first demonstration of this can be seen through the partnership between Surer, a TSA – Majestic Fast Ferry (a ferry operator licensed to sell ferry insurance for their voyagers) and insurer – Etiqa. 
Majestic Fast Ferry is now able to sell Etiqa's Ferry Insurance product in greater volume as they are leveraging Surer to fully digitalise their insurance sale to policy disbursement process.
Client directory enhancement
Feedback: Easier way to track policies vis-a-vis client directory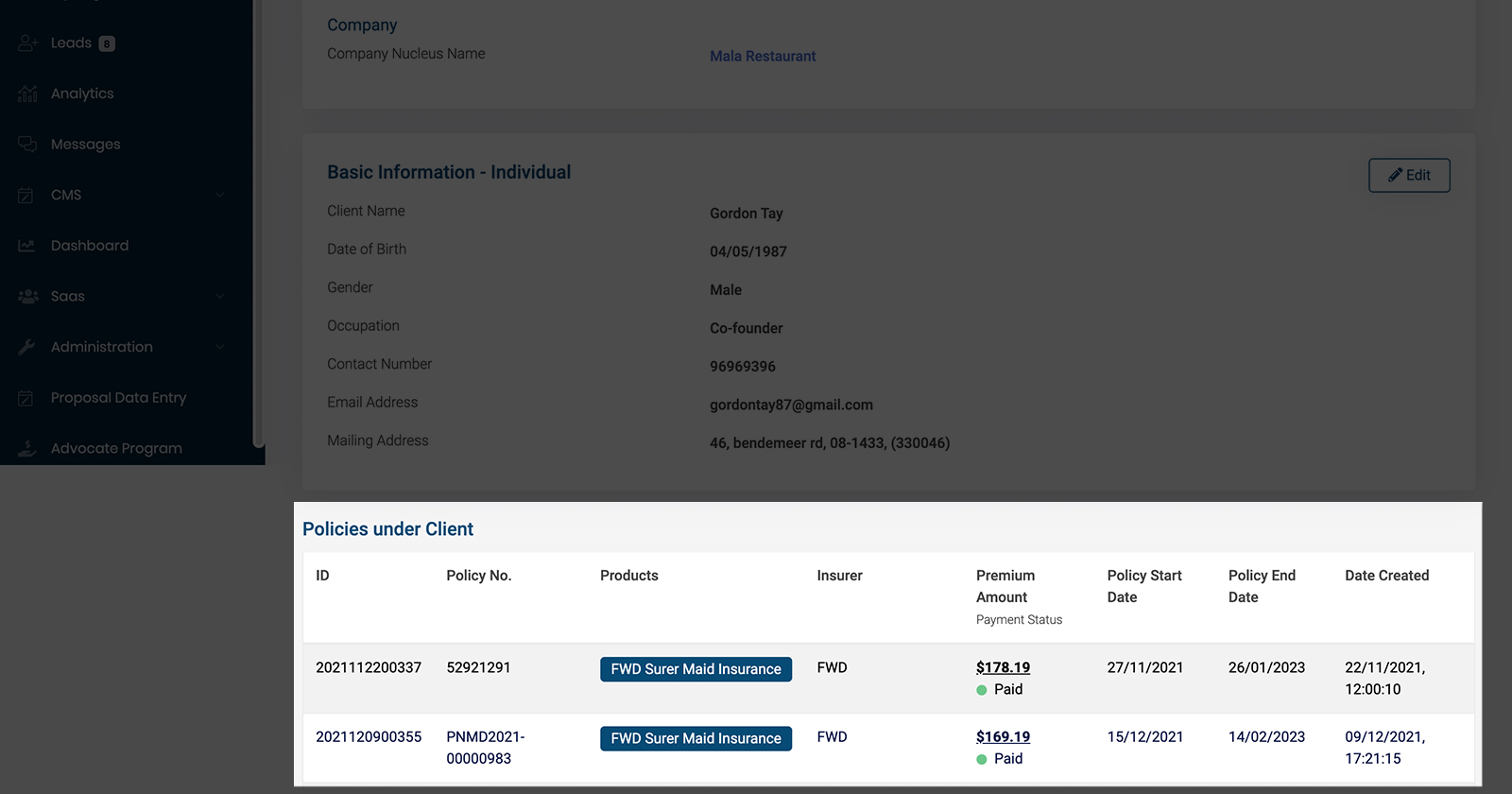 No feedback is too small to work on.
A couple of users had shared that they wanted an easier way to access their client's policies and suggested to be allowed to do so via the 'Client Directory'. We felt this made total sense and implemented the feature as per the image above!
Mobile compatibility
Feedback: I now use Surer even when I am on the go. While most of the work requires my full attention via a laptop, there are certain features that I use on my mobile as well.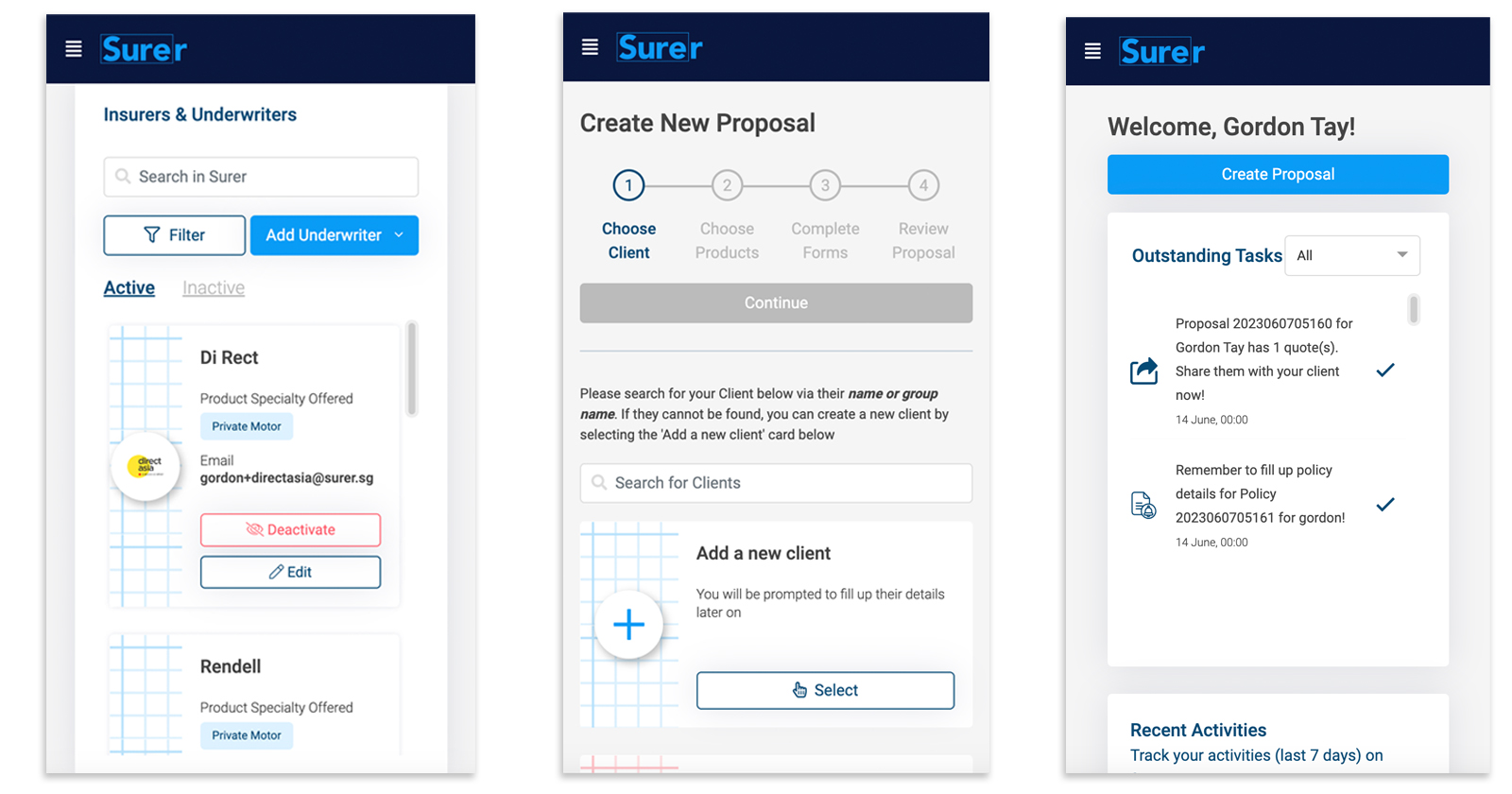 Surer was initially built to be 'desktop-first' given the 'heavy-duty' work to be done. There was always the intention to enhance this mobile compatibility as well.
However, we have monitored user behaviour and also received feedback like the above. As such, we brought plans forward and work on such development on an ongoing basis. 
As per images above, many of our core screens are now fully mobile optimised!
—
Our promise to our users is that we will never stop improving and enhancing Surer.
There will always be room for improvement and we intend to keep chipping away…
So, keep the feedback coming!
Are you an Insurance intermediary? Sign up for free now!
It is fuss-free. No credit card or payment required.
SIGN UP NOW
Subscribe to our Telegram channel to get the most insightful articles delivered to you automatically!
Join Telegram