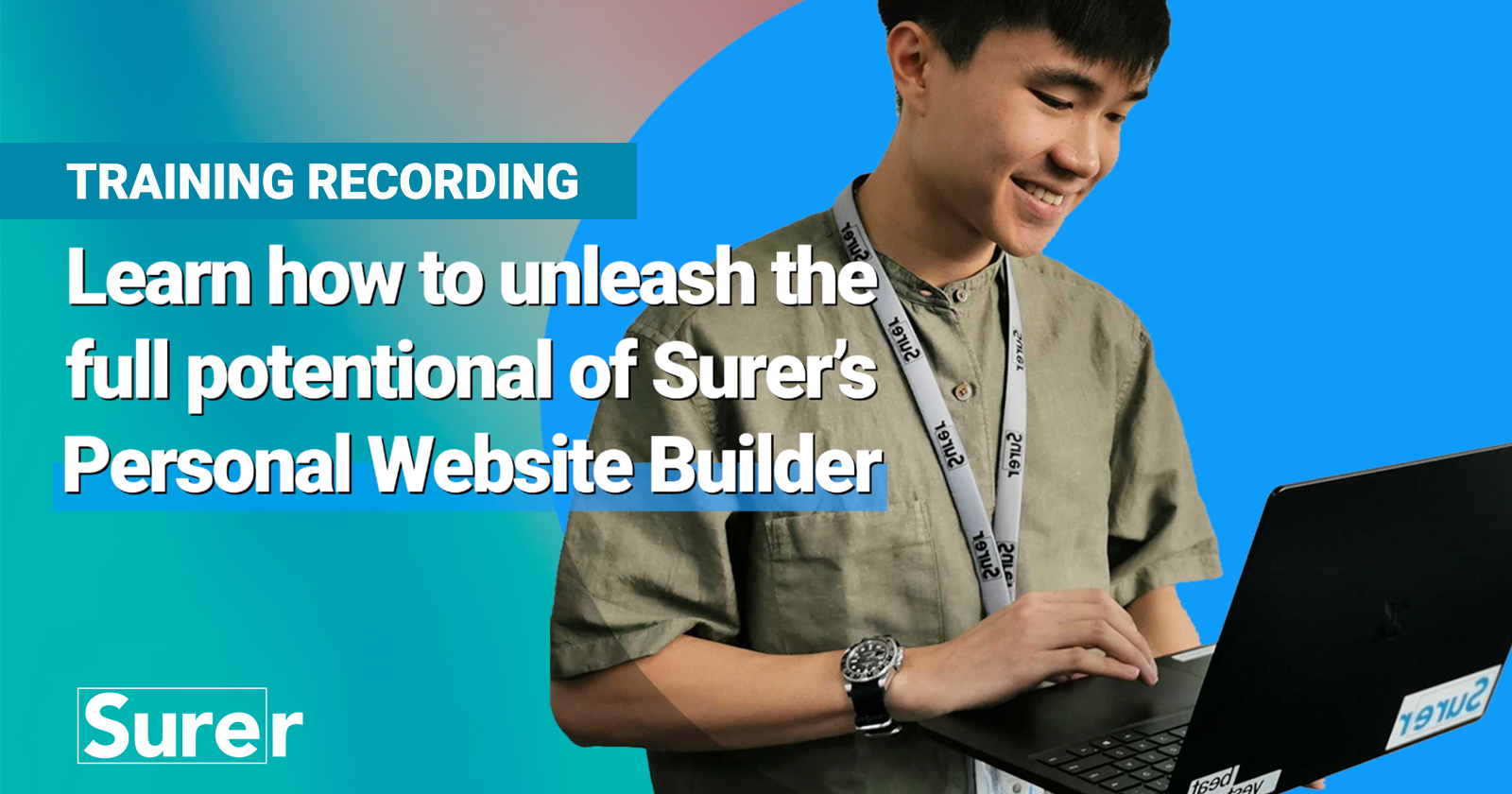 Thank you to all who had attended our virtual training to learn how to fully unleash the potential of our Personal Website Builder feature that allows all intermediaries to launch their personal website via Surer in minutes for free!
Why build this feature?
We heard your feedback – you want want Surer to also provide digital marketing related tools  
A personal website would be the first step to your digital marketing efforts as you now have a digital shopfront to send clients and potential clients to
The Personal Website Builder feature will allow both tech and non-tech savvy users to build and launch their website in minutes
Intermediaries can now each be their own product aggregator as you will be able to showcase products that you offer on your website including related forms to get quotes
If you had missed the training, fret not, here's a full recording of the session!
0:00 – 10:00mins: Introduction to the Website Builder feature and reasons for building this for insurance intermediaries
10:00 – 16:09mins: Training and demo on how to build your website via Surer
16:10 – 17:06mins: Showcase of what a client can do on your website
17:07 – 18:57mins: How your client can get a quote directly from your website
18:58 – 20:07mins: How your client can submit a request and where you can access this 'lead'
20:08 – end: How you can immediately create a proposal from a lead
Find out more about the powerful feature here now!
Once again, thank you to all users who attended the training and your continuous support!
Are you an Insurance intermediary? Sign up for free now!
It is fuss-free. No credit card or payment required.
SIGN UP NOW
Subscribe to our Telegram channel to get the most insightful articles delivered to you automatically!
Join Telegram