Build and launch your digital shopfront in minutes
Showcase your professional profile, achievements and most importantly, the insurance products that you are selling, via your own website. 
Existing and new clients can now easily create insurance proposals or make purchases from you easily via this digital shopfront of yours!
Here are three reason why you will be able to create your website in minutes…
Content is automatically populated
In setting up your Surer account, the information will be used to automatically populate the content of your website
Multiple themes and templates
We have ready-to-use themes, banner images and templates – you do not have to worry about designing your website
Over 60 insurance product forms
Showcase the products that you are selling by choosing from over 60 different product forms and partnerships we have struck with insurers
Sign up for a Surer account now to access the Website Builder feature. It's FREE!
What you can showcase on your personal website
'No-code' website builder that allows you to launch your own personal website in minutes!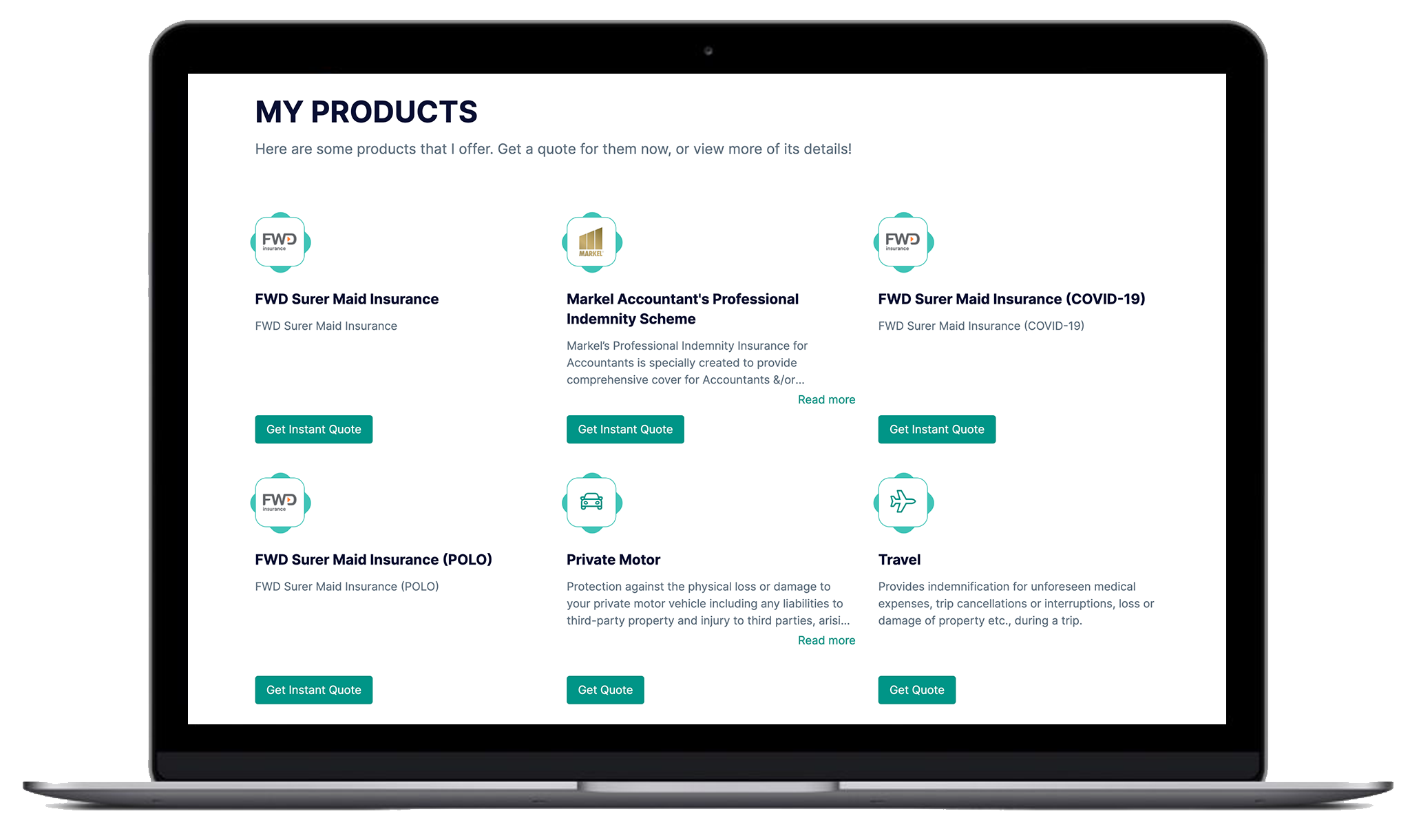 Product proposal forms
Clients can now fill out insurance proposal forms directly on your website. You are now an insurance aggregator for the products that you sell. Get sales and/or leads directly via your own website!
Profile and specialisation
Let clients know who you are, what you specialise in and why they should choose you as their insurance intermediary of choice.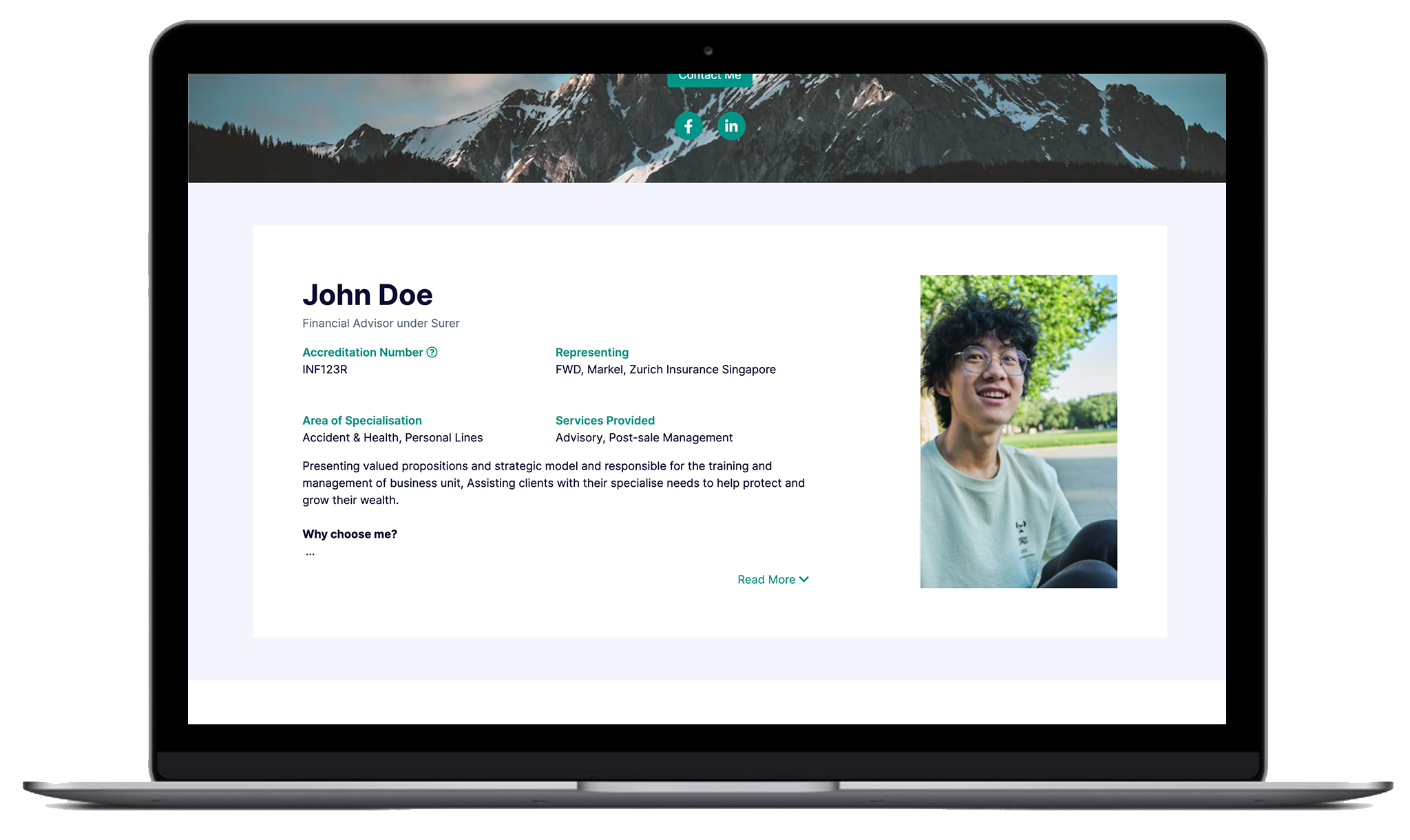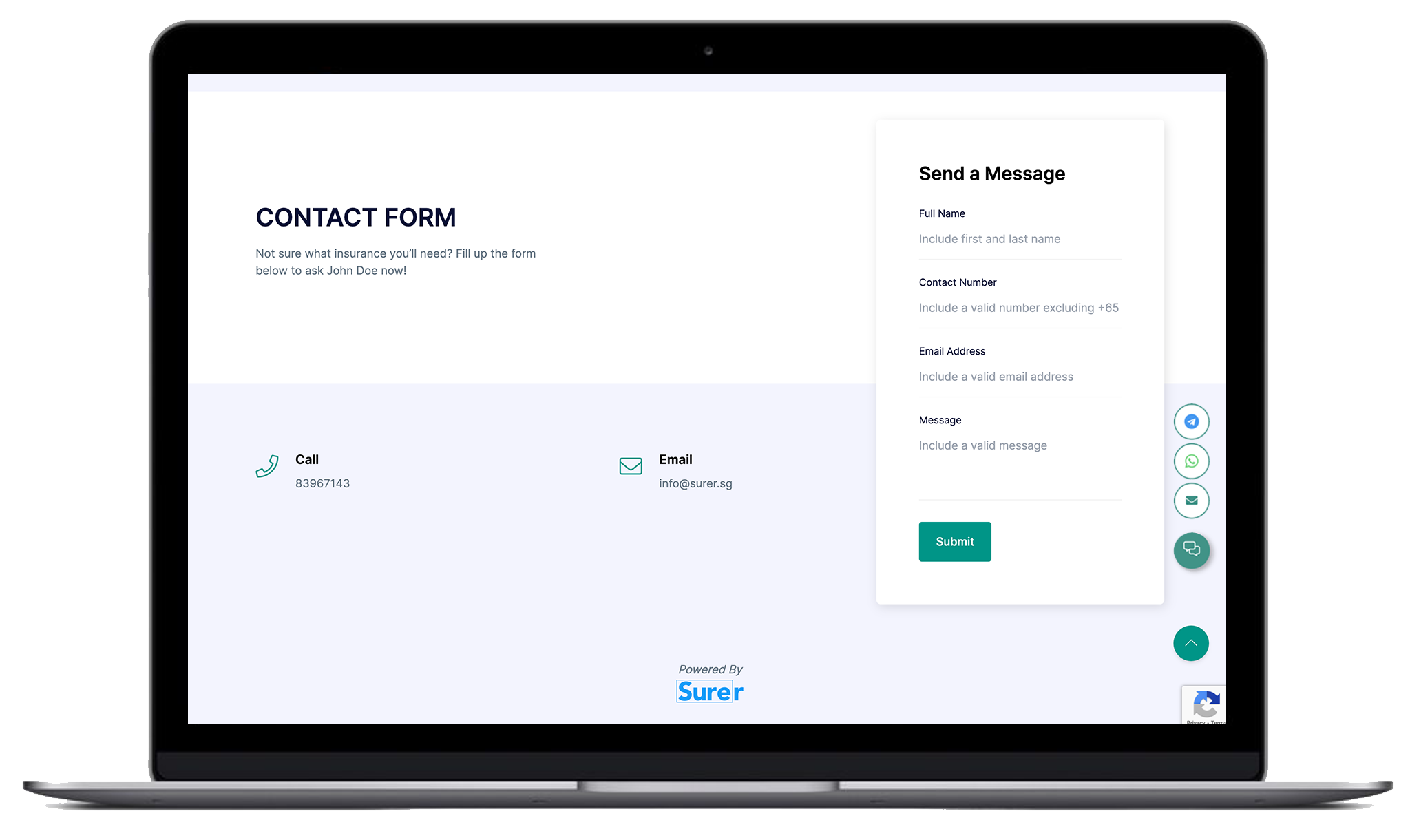 Contact methods
Your personal website allows clients to get in touch with you via multiple channels including WhatsApp, Email, Telegram or a Contact form.
Your achievements
Showcase your achievements like pictures and videos of award wins via media uploads in your gallery.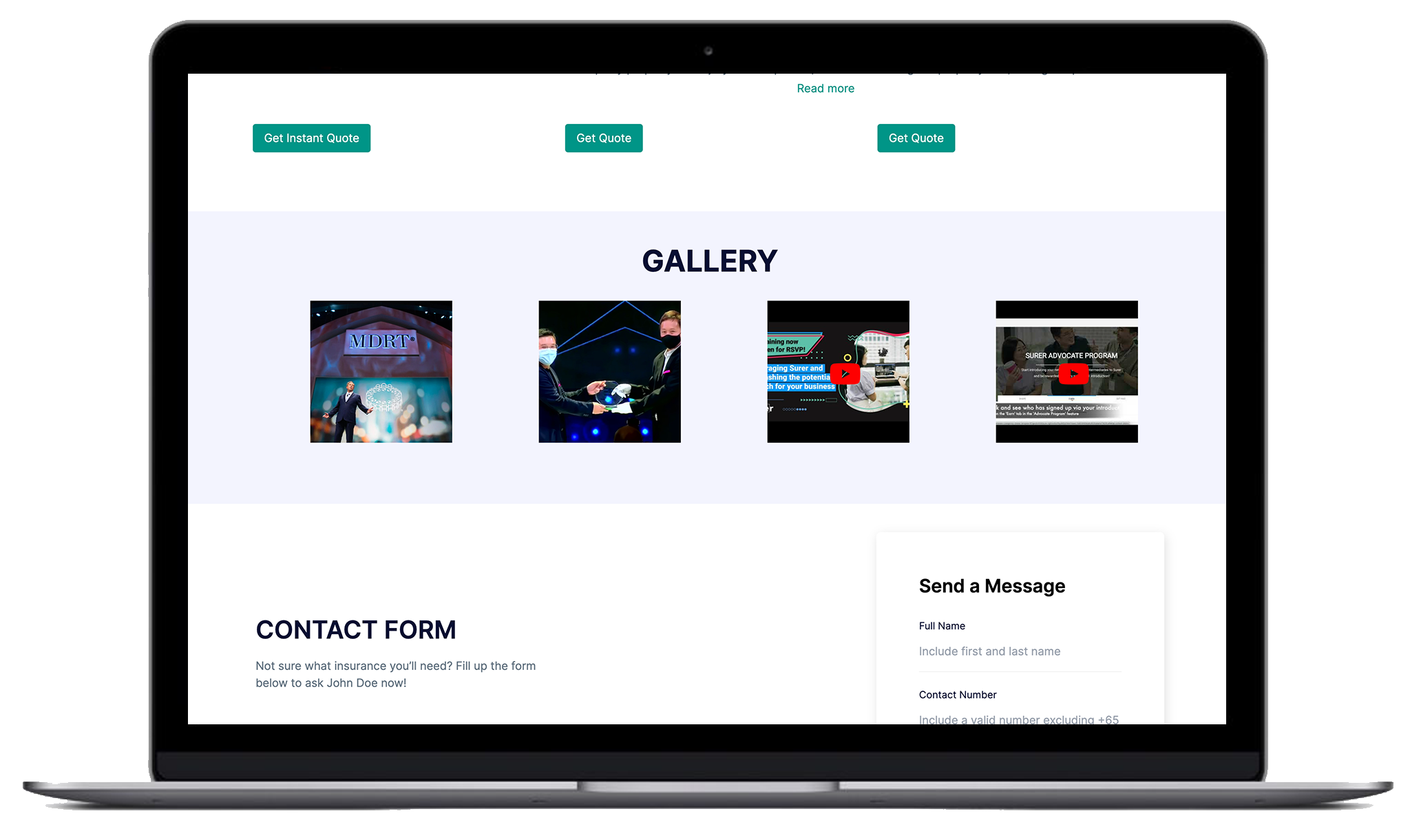 Video Demo
Check out this video demo to find out how easy it is customise and launch your personal website in minutes!
Feature highlight: Product proposal forms
Your clients can now either get an instant quote or submit a proposal for you to share with your insurers directly from your website.
Feature highlight: Contact Form to Leads Creation
The website you build via Surer not only allows you to collect leads but also to create insurance proposals for these leads seamlessly.
Feature highlight: Content Auto-population
You are able to build and launch your website in minutes because content is auto-populated while we have a suite of themes that helps with your website design!
Want to find out more? Request for a demo now!