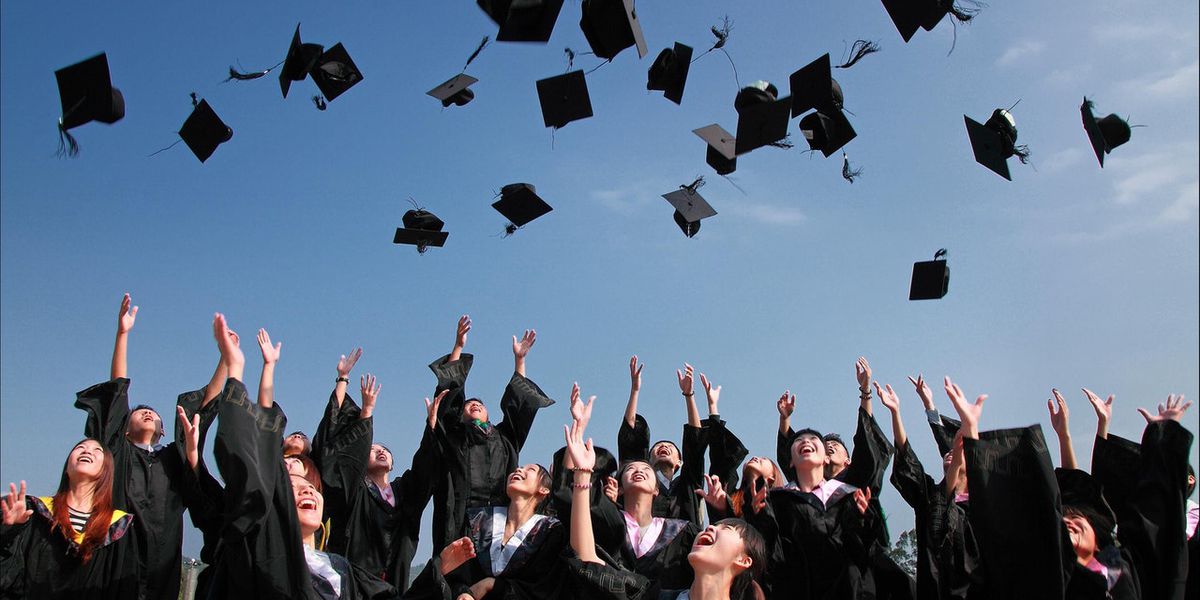 And we enter a new month of the CB…
While the insurance sector has been listed as one of the essential services, it is inescapable that business has dipped for many as well.
The positives to continue to take out of this CB period is that we should now be able to free up some time to upgrade. 
With the pandemic, many online courses that were previously chargeable are now being offered for free – as such, no better time to go back to school!
Like back to school at YALE – yes that ivy league uni is offering some online courses for free.
Imagine people asking you what you have been up to and your reply is 'on a course with Yale'.
So, we scoured the internet to pick out some free online courses that we feel will benefit General Insurance intermediaries and here are 5 that you should take a look at!
Introduction to Negotiation: A Strategic Playbook for Becoming a Principled and Persuasive Negotiator
Course provider: YALE
Enrolment date: 4 May 2020
Who should consider taking this course?
As the course title suggests, anyone who wants to become a better negotiator.
In its summary, the course will help you develop a framework that will help you
develop a thought process for principled arguments and persuasion

uncover underlying interests 

better predict, interpret and shape the behaviour of those you face in competitive situations
The course includes opportunities to role-play and negotiate with other coursemates and will also see negotiation experts share their insights. 
we have not really heard of these experts – but it must be just us being shallow and uninformed.
Register here
Improving Your Listening Skills
Course provider: Linkedin
Enrolment date: – (30-day free trial)
Who should consider taking this course?
If you would like to not only learn how to be a good listener but also to manage situations when you are the one not being listened to.
This is a 29 minutes course and will help you
identify signs of poor listening

learn effective strategies to recapture attention

adopt the mindset of listening

keep yourself from interrupting

explain how to let someone know you've heard them
Not a recent thing but, you can sign-up for a 30-day, cancel at any time, free trial to access the course. 
To be honest, Linkedin has a treasure trove of courses and we really encourage you to have a further look – we have jumped on a couple and it has been quite beneficial.
Register here
Emotional Intelligence
Course provider: NTUC Learning Hub in partnership with GO1
Enrolment date: anytime (free sign-up closes on 15 Jun 2020)
Who should consider taking this course?
If you want to learn how to improve your emotional intelligence and learn how to better stay calm and in control of every situation
This is a 90 minutes programme where you will learn 
the 3 attributes of emotional intelligence everyone must understand

how your core personality style affects your emotional intelligence and how other styles will affect you

how to prepare for people who hit your hot buttons to get you off your game

10 steps for getting someone to change their negative behaviours
You will be prompted to create an account (which is fast and easy to do) before being able to access this course and many others provided by NTUC Learning Hub in partnership GO1 
GO1? Apparently a world leader in course provision 🤷🏻‍♂️
Register here
5 Steps To Preparing Your Presentation
Course provider: Dr Tharaka Gunarathne (instructor)
Enrolment date: –
Who should consider taking this course?
If you want to learn how to be a better communicator be it via a presentation, pitch or speech.
This is a 35 minutes programme where you will learn 
how to take the stress out of preparing your presentations with a 5 Step thought process

to get better and faster at preparing effective presentations

to create presentations that help you reach your desired strategic outcomes
This course is hosted on udemy and you will need to create an account before being able to access it.
Register here
Introduction to Surer and how it will help General Insurance Intermediaries pitch better and close faster
Course provider: Surer
Enrolment date: by rsvp
Who should consider taking this course?
Any General Insurance intermediary who wants to accelerate the growth of their business.
Okay not a course per se and of course we had to cheekily sneak this in.
Jokes aside…
Here is a view of what you can expect in our introduction session:
Demo of the Surer system to help you understand how it solves multiple pain points

Creation of your own

free

Surer

account

Hands-on guide to utilising core functions of your account
Register here
(Bonus) Infection Prevention and Control 101
Course provider: certificated by Ngee Ann Polytechnic
Enrolment date: –
Who should consider taking this course?
Those who want a deeper understanding of the coronavirus infection, how it is spread, and how to prevent it from spreading.
A short online course on infection control and prevention, this course takes about 40 minutes to complete and you can learn about
Infection transmission and how it happens

Infection prevention measures like proper hygiene and the appropriate use of personal protective equipment
Though this is not something that helps with your business which is why it is a 'bonus' recommendation we suppose this is good knowledge to share with your clients as chit-chat points and also to practice!
Register here
—
There you have it. 
Let us all use this CB period effectively to upgrade.
As always, if you upgrading means enhancing your business efficiency, find out how Surer can help by rsvp-ing for a free e-introduction session now and get your hands on a free trial.
Are you an Insurance intermediary? Sign up for free now!
It is fuss-free. No credit card or payment required.
SIGN UP NOW
Subscribe to our Telegram channel to get the most insightful articles delivered to you automatically!
Join Telegram