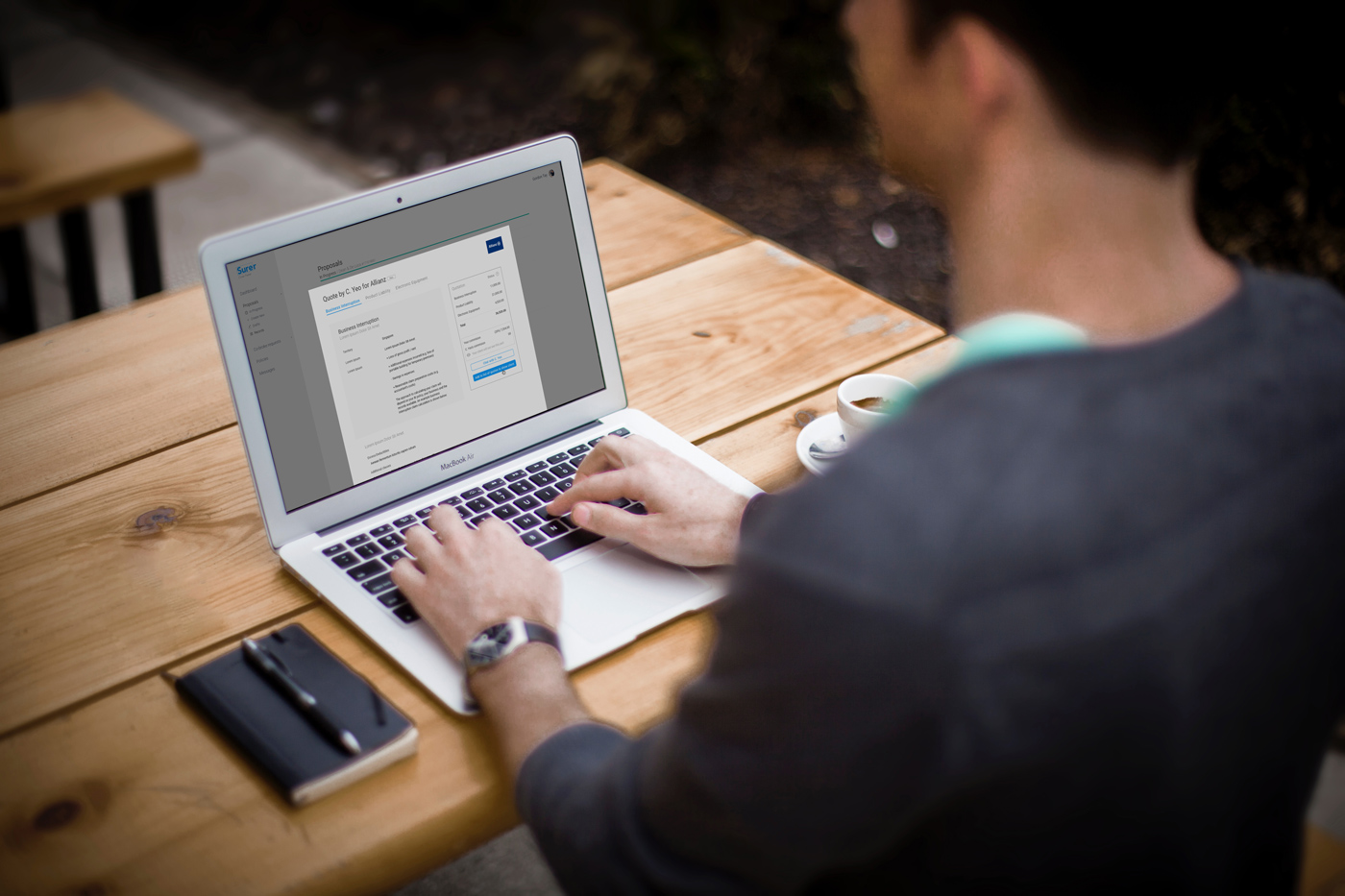 So… we understand that amongst all the many things General Insurance Intermediaries help their clients with, one of the key things would be to source for a quote that his/her client is happy with.
However, having done our user research for Surer, we realised that sourcing for quotes can be quite a strenuous process as well.
While Surer comes with a full suite of features to help you digitise your business, from managing processes to generating sales, this article aims to call out our Quote Sourcing System to help you understand how this particular feature will help up your efficiency level.
1. One proposal form is all you need
One of the biggest challenges an intermediary faces today is the fact that they have to go into multiple systems or use multiple ad-hoc communication channels to submit a proposal on behalf of their client.
What this means is taking a standard set of information i.e. the details of the proposal, copy and paste into a system or communication channel (e.g. email, whatsapp etc.) 
AND 
THEN 
REPEAT 
for every single quote needed from an Insurer.
Surer's Quote Sourcing System combines all the key fields an Underwriter would need, to reply with a quote, into ONE PROPOSAL FORM.
Nope. We did not speed anything up. That was how fast it took for us to send a proposal out (50 seconds to be exact).
Beta users of Surer have told us that this saves them about 95% of their time.
2. One click to reach as many parties to get a quote
You have completed the proposal forms and filled out the required information to get a quote… 
The next thing would be to send this proposal to the parties you would like to get a quote from. This could be your Principal or another agent you would like to refer this client to (another feature that we will share more of in a separate article).
As part of the Surer Quote Sourcing System, you can now very quickly and easily pick from the list of Principals or Agents you want to work with and send the proposal out at one go.
Yes. That took all of 9 seconds.
Speed is essential. But accuracy of information is even more important. With this feature, every party gets the exact same information you created on the proposal

NO MORE TYPO, COPY AND PASTE ERROR, TOGGLING BETWEEN SCREENS
3. One platform to track statuses of quotations
When we spoke to users currently on our Beta version, the one thing they unanimously loved was the fact that Surer allows them to track the status of whether a quote has been received.
This becomes even more important to them, if they are dealing with multiple proposals and have to double, triple check which quote is for which proposal and client.
True story: a user showed us how he would operate without Surer and he basically had to sieve through threads of emails to find a quote. After finding the quote, he had to then read the email thread to make sure it is the right quote for the right client. 
We were glad we were able to help give him back some time to 'drink coffee and chill a little'.
4. One click to generate professional quote presentations for your clients
Structured data out = Structured data in
By using the Quote Sourcing System to send your proposals out, you have essentially structured information for the recipient.
What this then allows Surer to do is to have them send information back to you yes, you guessed it in a structured manner as well.
When all information and data is structured, the way you can present the quote back to your client can be done professionally as well.
Above is a screen recording of the digital version. You can send the secured link to your client or present to him/her on your devices.
Above is a screen recording of the print version. This is essentially a pdf file that you can print or save as a soft copy to create annotations before sending to your client.
These are samples of how Surer helps you auto-magically create quotation presentations with one-click of a button – both in digital and print format. 
So there you have it. A quick low-down of what the Surer Quote Sourcing System is all about. 
Interested to get your hands on Surer to try it out for yourselves as well? Good news – we have a free-trial going on right now that you can quickly sign-up for here!
Are you an Insurance intermediary? Sign up for free now!
It is fuss-free. No credit card or payment required.
SIGN UP NOW
Subscribe to our Telegram channel to get the most insightful articles delivered to you automatically!
Join Telegram