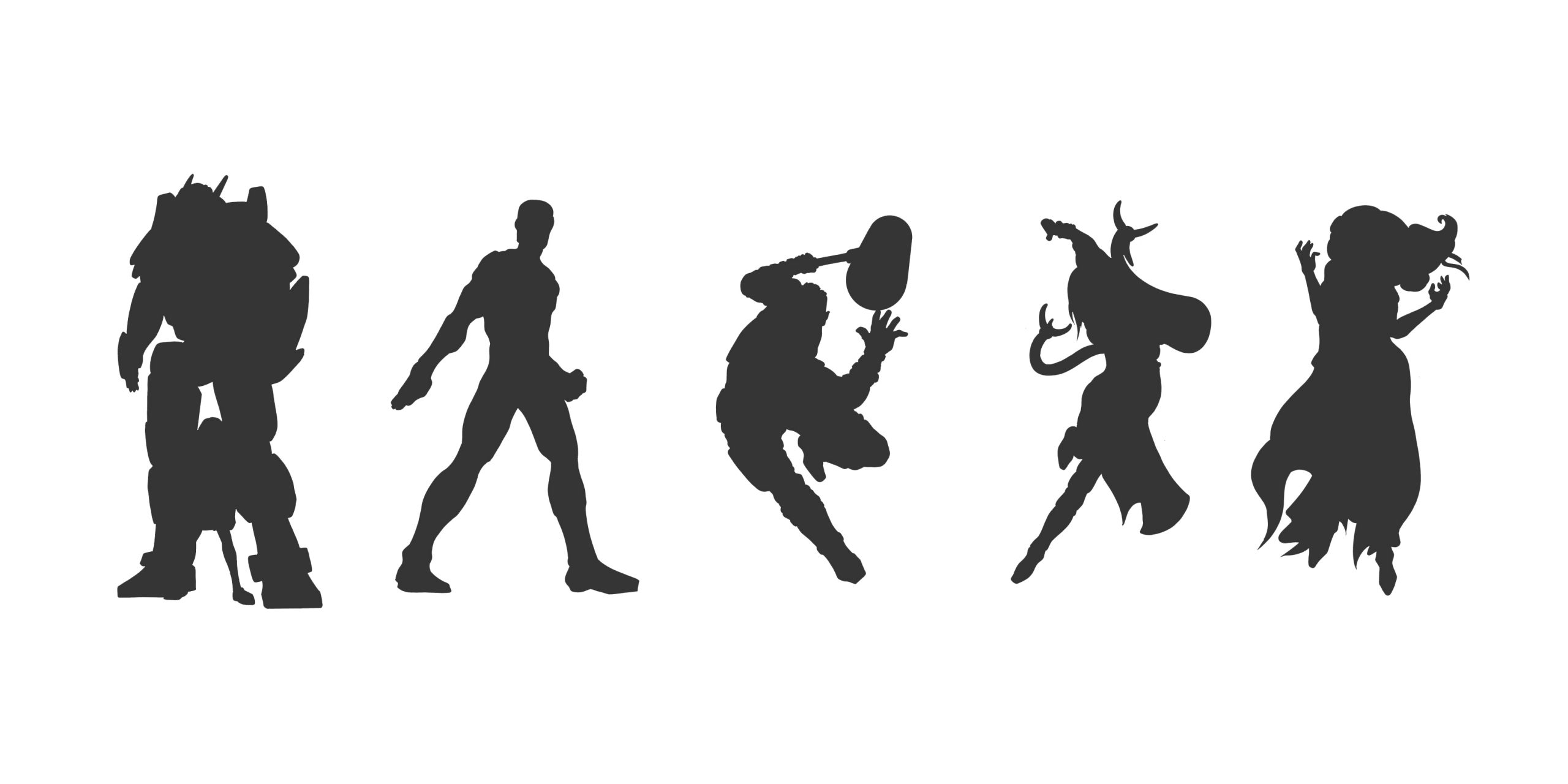 Not all of us would most likely have read about the ill-fated tenure of the Virus Vanguard.
I mean they survived all of less than 24 hours.
While we could have written a very snide-y article making a mockery of this saga, we also realised that some of the traits these superheroes have are traits that General Insurance agents already portray or can learn to portray.
So, we thought, why not take this chance to call these superhero traits out since, now more than ever, we need to start learning from one another and to upgrade ourselves! Or at least to entertain those who might have missed out on what the GG VV was all about
Here at Surer, we also want to take this chance to thank all your General Insurance agents for still working hard in the background, providing your essential services. 
Circuit Breaker and Mini Moh
Circuit Breaker was meant to be a highly advanced robot piloted by a 12-year-old girl named Mini Moh.
Mini Moh is said to be "sharp with her words" (Mini Moh) – and likely used to reprimand those not adhering to the ongoing circuit breaker measures. 
Circuit Breaker, the robot, can supposedly control any digital equipment with a chip in it within a 50km radius.
Similar traits from agents we know and all of us can learn from
Mini Moh is not that much different from that agent who actually bothers to advise clients and counterparts on key principles and morals. Many agents suffer from the unfair bad rep of being 'blood suckers who only care about money'. This is definitely not the case based on our interaction with a vast and we mean VAST number of agents to date.
If you have been a naughty agent, please ah, later the Mini Moh type will come after you
At the same time, Circuit Breaker robot kind of reminds us of that tech savvy agent many of whom are pioneering users of Surer who uses digital technology to their advantage to run their business more efficiently. Now more than ever, is the time to start adopting or accepting tech in your business processes.
To a certain extent, we think Gahmen has gotten this combi right – strong principles and tech savviness IS a very powerful combination for any agent.
Fake News Buster
This one is pretty funny actually. 
Quite literally, Fake News Buster is a superhero who does just that – bust fake news. Making things even more literal, he wields a 'mallet of truth' that allows him to knock sense into people.
LOL
He was described as a "Walking Wikipedia and Google combined".
LOLOL
Similar traits from agents we know and all of us can learn from
This is something we have come to appreciate of agents – as product builders for Surer AND clients.
Agents are arguably most highly priced for their advice. The ability to always inject that sense of trust in clients that you will always be able to provide the most accurate, unbiased information is something that agents should aspire to be. 
One example that we can think of, specifically to this, would be, if needed and called upon, the agent should not have difficulty providing multiple quotes in a manner that is presented in a clean, digestible format.
Dr Disinfector
Okay. Pretty obvious. 
Dr Disinfector basically has the ability to detect the presence of any virus or bacteria, and a gun to be able to eradicate them.
Why she hasn't eradicated Covid-19 with the gun could be an explanation to the short-lived tenure of the Virus Vanguard. 
Okay. we jest.
Similar traits from agents we know and all of us can learn from
While of course, we do not expect agents to be miracle healers, we do know that many agents pride themselves on eradicating bullshit information when they see bullshit information.
Because General Insurance is not a topic many are familiar with, clients do get a lot of hearsay information that is just not true – and they rely on agents to educate them on such.
Care-leh Dee
First thing's first… you pronounce this superhero's name as 'Care Lady'.
LOL
Once you've figure out how her name is meant to be pronounced, you will figure out that her ability is to be able to care for others very well – to make them feel better through telepathy.
Similar traits from agents we know and all of us can learn from
We don't know so much about telepathy… but we do know that one of the traits of a good agent is empathy.
Being able to understand the client's pain point, needs and insecurities will go a long way in providing the right kind of advice.
MAWA Man
The most controversial of the Virus Vanguard… 
Context: MAWA stands for 'Must Always Walk Alone' which is a play on the slogan 'You'll Never Walk Alone', belonging to a famous, all conquering football club, Liverpool.
From what we understand, Liverpool fans were rather riled-up by MAWA Man – they were pissed enough to create a petition on change.org to remove him from the Virus Vanguard.
LOL
Anyway, as you guessed it, MAWA man's ability is to repel people and objects far apart thus enforcing safe-distancing geddit?
(Dis)similar traits from agents we know and all of us can(not) learn from
MAWA man is also controversial in this article, because we understand that agents are now looking to empower themselves by collaborating more efficiently.
We firmly subscribe to this thought as well and believe that collectively, agents can be a lot more efficient and empowered.
—
There you have it! – in case you missed out on the short-lived Virus Vanguard saga. 
We believe there are still lessons to be learned or at least we hope this was an entertaining read!

Interested to see how else you can upgrade during this CB period? Why not get your hands on Surer to try it out for yourselves as well? Good news – we have a free-trial going on right now that you can quickly sign-up for here!
Are you an Insurance intermediary? Sign up for free now!
It is fuss-free. No credit card or payment required.
SIGN UP NOW
Subscribe to our Telegram channel to get the most insightful articles delivered to you automatically!
Join Telegram