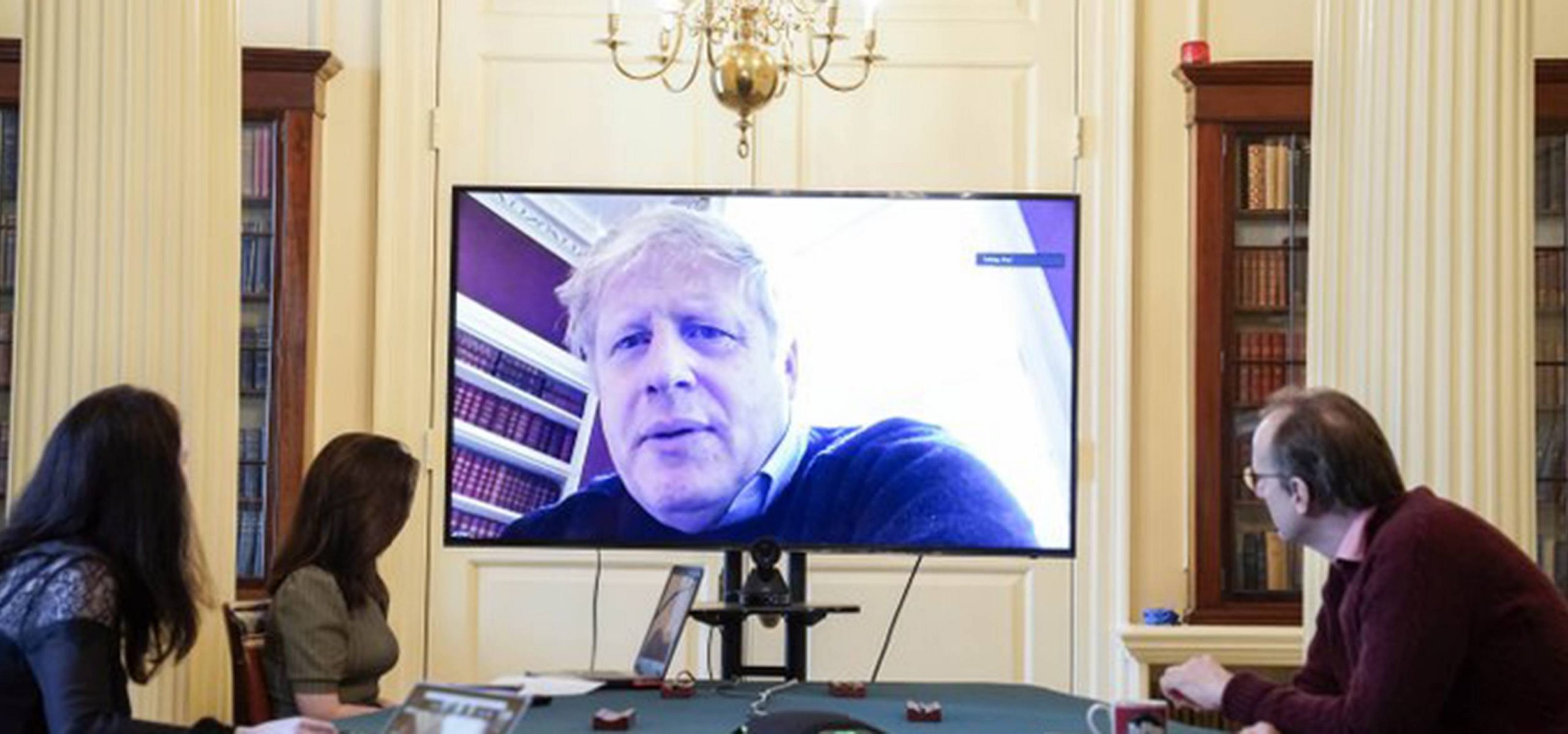 So, a certain video conference company called Zoom has seen its popularity zoomed up and zoomed down pretty quickly (okay that was a pretty bad pun) with the latest concern being its security.
While Insurance remains an essential service we understand that many intermediaries are still having to call or video call their clients or colleagues for work related matters (including if you are keen to have an e-introduction video call session with us at Surer!)
So, we thought it to be pretty timely to share on how you can use Zoom (if you have to. Our preference is Google Hangouts tbh) securely AND also a list of other free alternatives that are as good or even better.
Using Zoom Securely
1. Do not openly publish or share your Zoom ID
We had to have this as the number one tip. 
You might be thinking, DUH… well, fun-fact, a certain Mr Borris Johnson, did not seem to understand how this is important and recently tweeted a picture of his Zoom cabinet meeting BUT. DID. NOT. REMOVE. HIS. ZOOM. ID. NUMBER.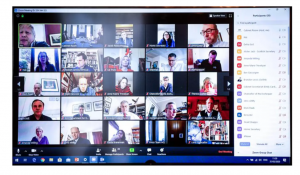 @BORISJOHNSON / TWITTER
As though that wasn't bad enough, Boris had also left the user IDs of other cabinet ministers in view. 
2. Use the lastest version of Zoom
Well so at least mini kudos to Zoom for reacting fast and heightening their security measures.
Ensure that you get the best out of their new upgrades by updating to the latest version of the app.
3. Secure your meeting
Yes. This. 
When you set up your meeting, make sure you set it such that it requires password to access and also a unique meeting ID is generated for everyone of the meetings.
And then of course SHARE THE ID AND PASSWORD ONLY WITH INTENDED PARTICIPANTS SECURELY.
This is not full proof but it acts as a deterrent and makes things harder.
4. Control you meeting functions
Set screen sharing to 'host only' and disable private chats. If you choose to be using Zoom for audio calls only, remember to disable the video call function.
This is important because then even if some intruder zoom-bombs your meeting, they will not be able to share their screen and scare the living daylights out of meeting participants.
yes, there are zoom-bombers just going around flashing lewd images in random calls. 🙄
Also, did you know that if you privately chat with someone using the chat function and think it will remain private, NO. IT. WILL. NOT.
Okay, your colleagues will not see it in real time, but it does show up when the chat is downloaded and put into the minutes folder.
Cue collective gasp for those who have been privately chatting and thinking it'll be private
5. Manage meeting access
This is going to create a little more hassle for the host of the meeting but it really does help.
Enable the waiting room feature on Zoom and disable to option to 'join before host'. Of course, lock the meeting once everyone has joined.
Basically what we are saying is, just be a little more prudent as a host.
Other video conferencing apps and tools
Google Hangouts 
Okay. Editor's pick. 
Have worked in three different tech companies that require tons of video conferencing (yes, this was a thing even before Covid-19) when communicating with teams from other countries – never ever had an issue. 
Hangouts is a great way to stay in touch. You can share links with your friends so that they can join your video call. Admittedly, the quality might not be as good as other apps like Zoom but it is a worthy sacrifice for security – I mean, it'd be pretty difficult for hackers to crack into Google's database.
Google made a change due to the global pandemic that gives all G Suite users the premium version of Hangouts Meet for free i.e. allowing larger meetings, for up to 250 participants per call, live streaming for up to 100,000 viewers within a domain and the ability to record meetings and save them to Google Drive. 
Skype
Yup. Skype. Yes. the one that has been around for eons. It's free, has a much better track record than Zoom for security and privacy, and is owned by Microsoft.
Skype is secure and safe, as long as you take the right precautions. It monitors users' activities to make sure they are who they say they are. It also encrypts communications so that unauthorized parties can't listen in on your calls. As with other apps, if someone suspicious tries to contact you, you should block them. On Skype, you can actually set it up so that it blocks all users not in your contacts list automatically.
Hope the above helps a little. Especially if you have clients or counterparts who might be worried about security over video calls. 
Here at Surer, our preference is with Google Hangouts but we use Skype and Zoom as well should our users prefer so – remember, at the end of the day, hackers will be hackers and they will find a way… we should do our part and practice security measures anyway which we do!
So, if you were wondering how we conduct our free e-introduction sessions and if it were secure – fret not now!
Are you an Insurance intermediary? Sign up for free now!
It is fuss-free. No credit card or payment required.
SIGN UP NOW
Subscribe to our Telegram channel to get the most insightful articles delivered to you automatically!
Join Telegram