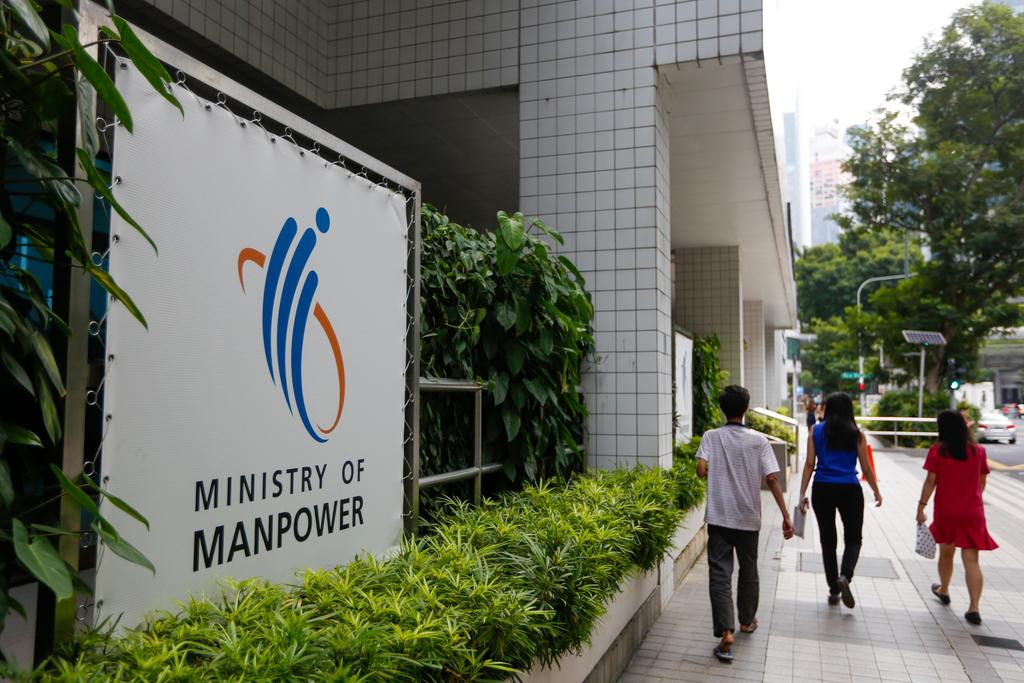 SIRS? Nope. You are not back in camp.
SIRS is an acronym for Self-Employed Person (SEP) Income Relief Scheme. 
zheng hu, everything also acronym – I can imagine how they use these as SKU codes internally. This one lagi power, acronym, with an acronym.
If you've been wondering what this is about or have been trying to seek clarity on whether you qualify as a General Insurance Intermediary, LOOK NO FURTHER. SAY NO MORE. WE GOT YOU.
The next 5 points will give you as much clarity as any article out there.
Trust us on this. I have a buddy who's a General Insurance Agent and he has basically done all the homework for me.
1. Are you eligible?
What's the point of reading further if you don't qualify for SIRS.
So, below is the full set of criteria you will need to check against…
Started work as an SEP on or before 25 March 2020

Do not also earn income as an employee

Earn a Net Trade Income of no more than $100,000

Live in a property with an annual value of no more than $13,000 $21,000 (updated on 6 Apr '20)

Do not own two or more properties
For married Singaporean self-employed persons, the following criteria apply too:
The individual and spouse together do not own two or more properties

The Assessable Income of his/her spouse does not exceed $70,000
Yup. More questions than answers? Read on…
2. Are you considered an SEP
According to IRAS, as a General Insurance agent, yes…
You. Are. An. SEP.
Yes. You. Are. Eligible.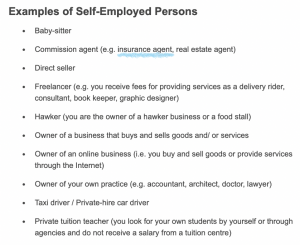 Can't get any clearer than this.
So, taxi drivers, insurance agents and real estate agents are examples of those who would definitely qualify as self-employed persons. 
According to IRAS and other official government sites, this is because such roles are licensed and governed by an agency. For example, a General Insurance agent must first obtain a license from GIA.
If you need further clarity we've extracted more details from the IRAS site in the table below:
Determining Factors
More Details

Payment received

You are paid a fee on a per-job basis. 

You have the right to negotiate with the payer the exact amount you would be paid for.

Level of control

You do not have anyone overseeing you.

You control your own hours of work in fulfilling the job obligations.

You can accept or refuse work from the payer.

You may not have to perform the services personally. 

You are free to hire other people to do the work you have agreed to undertake at your own expense. 

The payer typically has no control over whom you hire.

Flexibility to provide the service to more than one person/business

You can provide the same services to more than one person/ business at the same time.

You advertise and maintain a visible business location. You are available to work in the relevant market.

CPF Contributions

You do not receive any protection or benefits from the payer.

You provide your own medical and insurance coverage. 

You are required to contribute to your own CPF Medisave account.You are required to pay employer's CPF contribution to your workers.
3. Property Value?
Har?
So, the first question that came to our minds and that buddy of mine was, how do you calculate or determine your property value?
Note: this applies to the property you live in, even if you do not own it.
The annual value (AV) of your property, in concept, is the estimated yearly rental that can be fetched, if rented out. 
If you're thinking, wah, then liddat 3-room HDB and above no chance ready. Nope, that's not the case.
IRAS is the government body responsible for determining the AV of properties. They consider factors like rentals of comparable properties in the vicinity, property size, condition of property, location etc.
If you are the property owner, you can check the AV of your property at no cost, using the View Property Portfolio e-Service
Alternatively, you can invest $2.50 to check the annual value of a property using this IRAS tool.
But of course, we have done some work as well. Here's a guide (note, it is a guide and does not mean this applies exactly to your property) on the Median AV by property type

| | |
| --- | --- |
| Type of Property  | Median Annual Value (S$) |
| 1 or 2 Room | 5,100 |
| 3 Room | 7,860 |
| 4 Room | 9,600 |
| 5 Room | 10,380 |
| Executive & Other | 10,680 |
| Non-landed | 22,200 |
| Landed | 34,200 |
This one no hao siao one. We got it from government sources here
4. Net Trade Income? More har?
Yup. More confusing sounding criteria. 
But we've got you covered. 
So basically, Net Trade Income essentially means the gross income, after deducting allowable business expenses, capital allowances and trade losses – according to the CPF site.
For General Insurance Agents, what this means is, if you are earning less than $100,000 annually after deducting all the stated types of expenses above from your commission earnings, you qualify.
5. Applying for SIRS
or when can you receive this relief?
If you have already declared a positive SEP  income to IRAS or the CPF and are aged 37 and above in 2020, you will get an automatic notification of your eligibility from the government through SMS or letter. Those who earn a small income from employment work will also be part of this auto inclusion (updated on 6 Apr '20)
The first payout will be issued in May '20. Payouts will be made quarterly i.e. $3,000 in May, $3,000 in July and the final $3,000 in October 2020.
We scoured the internet for more information for those, outside of the above group, who might need to apply for this relief scheme but to no avail. However, MOM did mention they will release more details soon.
We have written to MOM to find out more as well and they have replied – see screenshot for full reply. (updated on 9 Apr 2020 with reply from MOM)
Basically, keep a look out for news from NTUC and that applications will open some time around 20 Apr 2020
updates from 20 Apr 2020:
SERS can start to apply for SIRS from 27 Apr 2020 onwards at this NTUC site as reported in this Straits Times article
updates from 28 Apr 2020:
The NTUC site  to apply for SIRS if you do not automatically qualify is up and running. However, the last we tried, there seem to be a bug that they are fixing (see screenshot below)

anyways, don't kanjiong okay? Gahmen say will give means will give if you are eligible. Don't stress the people behind this site already.
There you have it, 5 things you need to know about SIRS…
In any case, these are reliefs for those who are seriously impacted (kudos to gahmen) and it is better to be able to help than to seek help.
So, while we count our blessings in these tough times, with schemes like this to keep Singaporeans afloat and the economy healthy, let's also do our part to help others if we are able to.
Here at Surer, we feel there is no better time than to digitise your business processes and the current situation is a reminder to do so. 
To do our bit, General Insurance Intermediaries can now sign up for a free-trial.
Stay safe and act responsibly!
Are you an Insurance intermediary? Sign up for free now!
It is fuss-free. No credit card or payment required.
SIGN UP NOW
Subscribe to our Telegram channel to get the most insightful articles delivered to you automatically!
Join Telegram