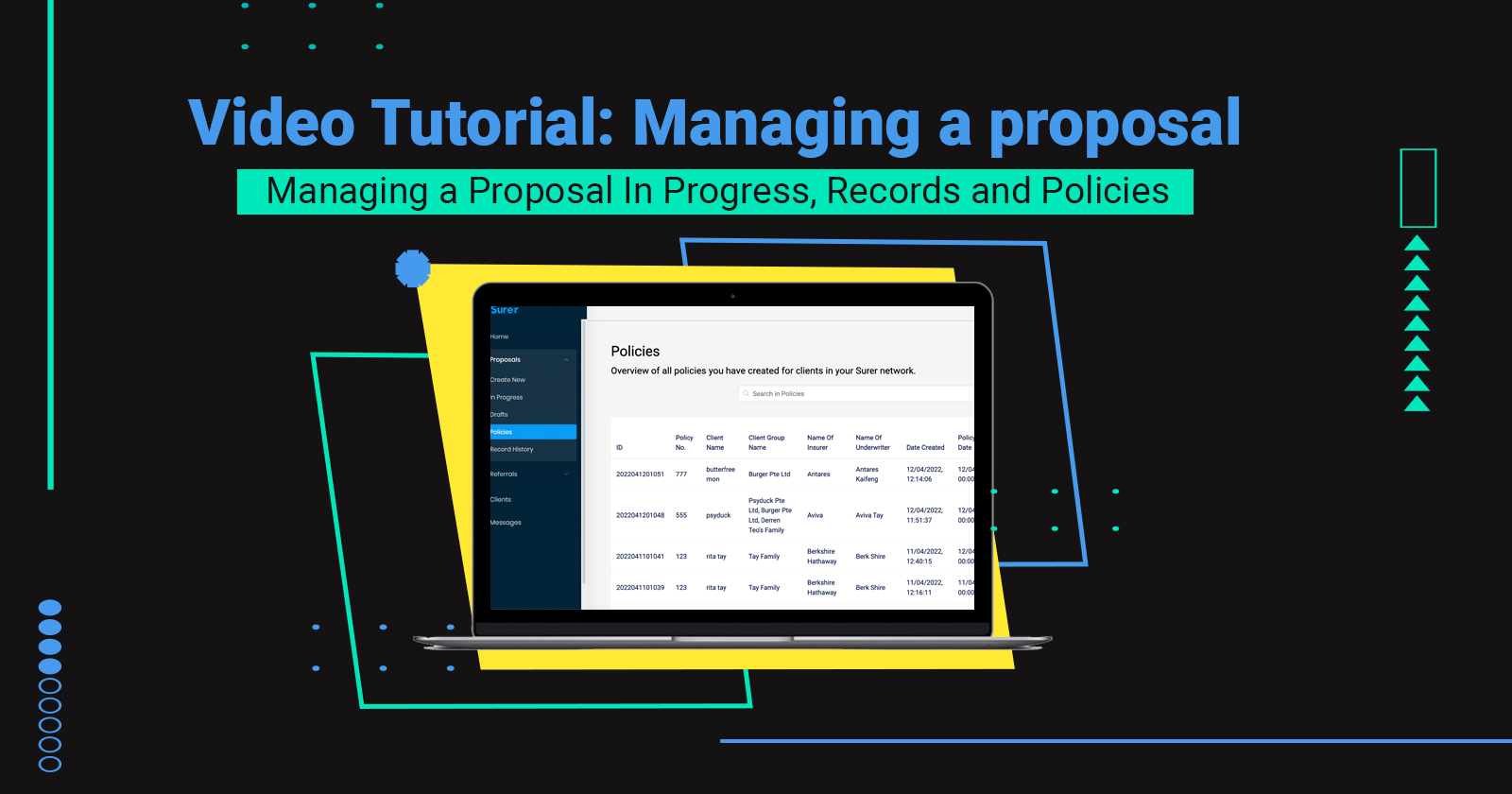 In a previous video guide, we shared how you can create and send a proposal out.
This article seeks to give you bite-sized video guides on how you can manage the proposals that you have sent out. In other words, the Proposals that are still 'In Progress'.
Managing a proposal you have sent
The most important part of the entire process!
The following video guide will show you where to go on to locate a proposal that is 'in progress'. It will also show you how you can check the various statuses of a proposal e.g. whether you have received a quote for it or whether you've shared a quote with a client.
If you had already gotten a quote, you will also learn how to shortlist this quote to be shared with your client, how to generate a unique URL that you can share digitally with your client and how your client can view the shortlist of quotes you have shared with them and indicate which one they would like to move ahead with.

Closing a deal
This video guide will help you learn how you can then close the deal once your client has given you the go ahead with a quote you have shortlisted and shared with them!

Requesting for more quotes
Missed out on an insurer when you initially created and sent a proposal?
Fret not! This video guide, will showcase how you can request for more quotes even after a proposal has been sent.

Records History
We understand it is important to be able to trace back on what had transpired for a deal, after it has been closed.
This video guide will show you how and where you can access your 'Records History'.
Within your Records History, you would be able to have a view of
The entire proposal and quote sourcing process, from who responded with a quote, to which quote you had shortlisted to share with your client and which they had accepted
Create notes for a particular deal that was closed

Policies
Once a deal has been closed, you will notice that it will be automatically shifted to 'Proposal Policies'.
In this video guide, you will learn how to manage your policies from a deal that has been closed! This includes
Updating details of they policy including renewal notification setting and payment collection setting and reminders
Policy document storage and management
Policy information that is automatically stored for you from your proposal
Other related Video Tutorial Guides:
---
There you have it! You have successfully closed a deal and not have to handle administrative work around information storage, updating or communications – this is all done automatically!
Still unsure about how to go about using Surer? Fret not!
Are you an Insurance intermediary? Sign up for free now!
It is fuss-free. No credit card or payment required.
SIGN UP NOW
Subscribe to our Telegram channel to get the most insightful articles delivered to you automatically!
Join Telegram