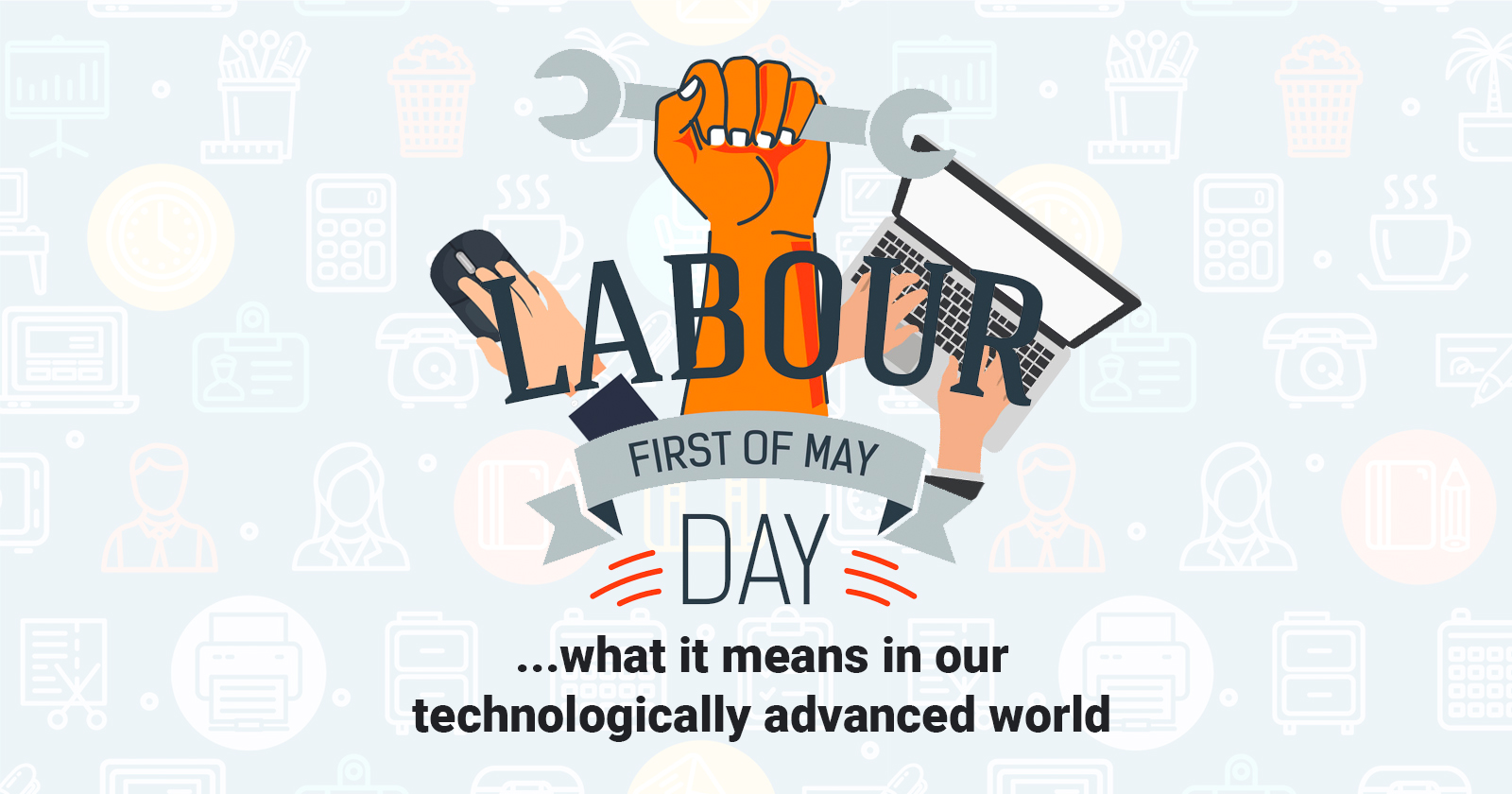 Okay. So one of our more serious articles / commentary coming up.
As this writer sat at a lovely cafe chatting with a couple friends on a Saturday morning enjoying the public holiday, we started talking about labour day itself and couldn't help but contemplate the term 'labour' and what it means with the rise of technology.
We started googling to understand how Labour Day came about… 
googling. ironically. 
working to write this article on labour day… ironically, as well. lol.
The history
So, 133 years ago, on 1 May, Labour Day or May Day or International Workers' Day was established to commemorate the idea of the 8-hour work day as a rule and honour the contributions of working men and women.
The day was symbolic and recognised the hard toil of many across the globe, urging countries to 'stop' work for a day, on 1 May.
Labour Day today
Yes. So while many across the world continue to celebrate this day, the day also throws up many questions around job security – where technology look to ease workload but also potentially replacing the jobs of many.
Here in Singapore, we see the government already trying to act ahead of the curve, for example, the Digital Acceleration Grant announced on 30 Apr 2021 where Singapore-based Life Insurance and General Insurance agencies with less than 200 appointed representatives and employees will be eligible to apply for the Digital Acceleration Grant from 1 October 2021 to 31 December 2021.
While this is bigger than just one industry, the inescapable truth is that some will benefit, as technology opens new markets and increases productivity, some, will suffer.
We stumbled upon this 2019 report from a Paris-based group OECD and it states that almost half of all jobs could be wiped out or radically altered in the next two decades due to automation.
Like really, even our vernacular is changed by technology right? We 'stumbled' without 'walking'.
This chart from the report shows the percentage of jobs in various countries at risk of automation and significant change
Keeping up with times
As much as we keep things light-hearted around here, you cannot help but wonder, 50 years from today, how many of us will have jobs to celebrate this day? Or… how many of us will be celebrating with robots?
I mean if you think about it, with the pandemic and rise of virtual networking and communication tools, we are already kinda celebrating/communicating with our digital devices albeit with a face on that screen on a Zoom call right?
However, instead of worrying about what seems like the inevitable, we constantly search for ways to be on the right side of technology – harness the power rather than be overpowered.
Harness the power of technology rather than be overpowered
Insurtech for General Insurance Intermediaries
The story we told many about this startup, really, was borne out of the incredulousness we found in how the General Insurance industry has been left out in terms of digital transformation. 
One of our co-founders used to work as an Underwriter – he saw SO MANY pain points faced by parties in the industry that should and could be solved by technology but none were readily available that catered to quite a specific need.
So when this company was founded, we made it the Surer mission to build to empower and supercharge the General Insurance industry with tech.
From the simplifying the rather complicated journey of quote sourcing to managing mundane business processes to simply helping agents network more efficiently – we recognised that this is an industry that still needs the intermediary as an advisor and these advisors should be supported with technology.
This is an industry that still needs the intermediary as an advisor and these advisors should be supported with technology.
The future
So, it is not all doom and gloom as long as we use technology to help with the labour.
As we continued googling for inspirational quotes to add at this point of the article lol we found this dude, John Maynard Keynes and an essay he wrote, "Economic Possibilities for our Grandchildren" in 1930. 
From wiki, we learnt that this is no normal dude:
John Maynard Keynes, 1st Baron Keynes CB FBA, was a British economist, whose ideas fundamentally changed the theory and practice of macroeconomics and the economic policies of governments.
Ironically, we peer back in time, as we look to the future.
In that essay he wrote in 1930, he forecasted that in 100 years, technological enhancements meant we will all work three-hour shifts, five days a week and that our standard of living would be 4 to 8 times of that in 1930. 
Mind-blowingly not that far off if you ask us. This was in 1930 mind you. 
He summarised that this scary future of unemployment due to tech is just temporary.
We are being afflicted with a new disease of which some readers may not yet have heard the name, but of which they will hear a great deal in the years to come–namely, technological unemployment. This means unemployment due to our discovery of means of economising the use of labour outrunning the pace at which we can find new uses for labour. But this is only a temporary phase of maladjustment. All this means in the long run that mankind is solving its economic problem.
—
If what you read was a tad too serious for you well we tried peppering it with meaningless gifs I guess the point we are trying to make, here at Surer, is that General Insurance agents should start to future-proof themselves. 
HAPPY LABOUR DAY ALL!
Are you an Insurance intermediary? Sign up for free now!
It is fuss-free. No credit card or payment required.
SIGN UP NOW
Subscribe to our Telegram channel to get the most insightful articles delivered to you automatically!
Join Telegram