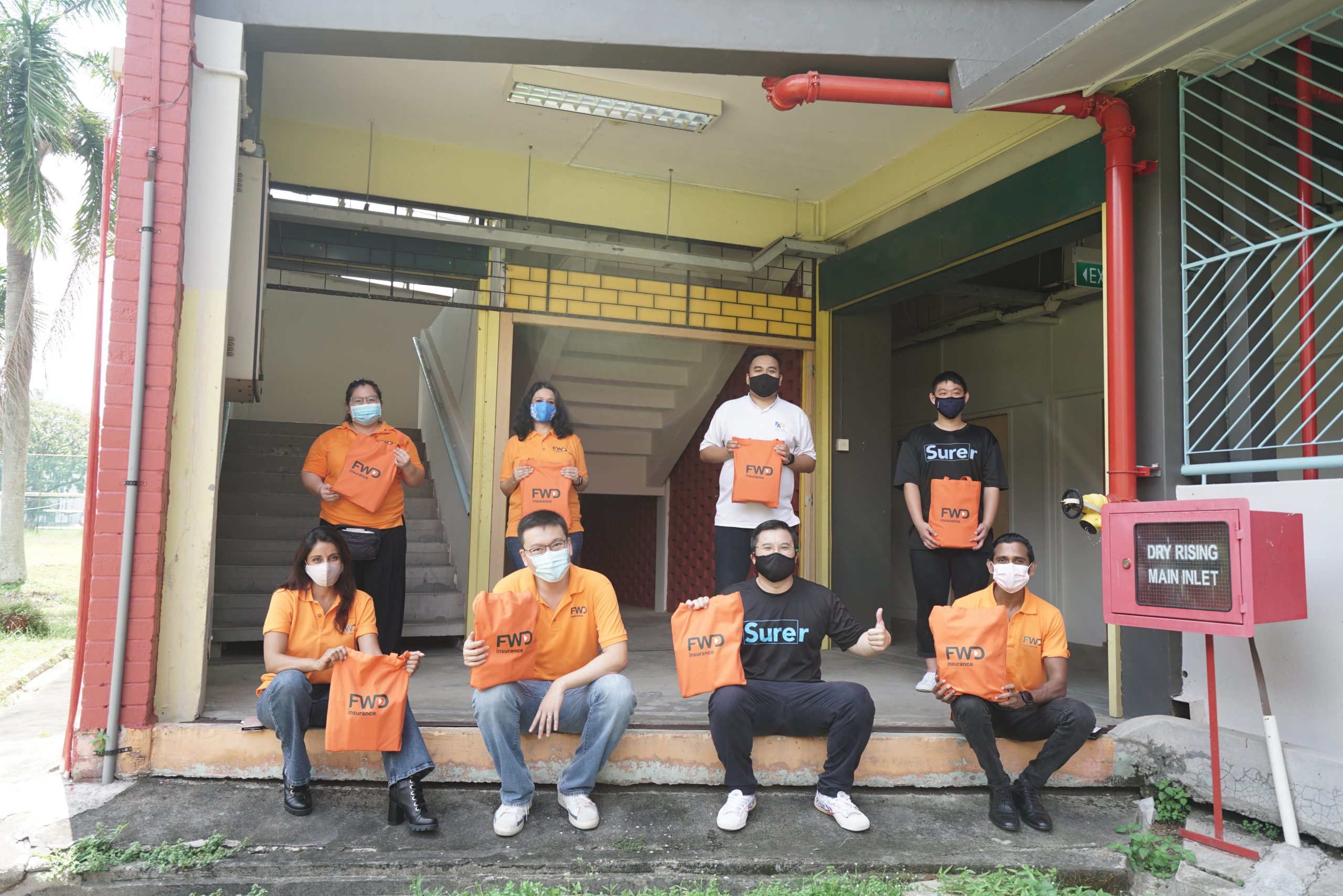 FWD Singapore ("FWD") along with its business partner, local InsurTech start-up Surer, paid homage to foreign domestic workers on Labour Day weekend by giving them specially-assembled care packs in a community event co-organised with Foreign Domestic Worker Association for Social Support and Training (FAST). 
In all, 1,000 care packs worth $50 each and comprising useful items such as mobile prepaid cards, supermarket vouchers and headphones will be distributed to the helpers at FAST hub at Chin Cheng Avenue over the next few weekends, starting 2 May. These care packs were assembled by volunteers from FWD and its business partner, local insurtech start-up Surer earlier. 
Khor Kee Eng, Chief Executive Officer, FWD Singapore, said, "Singapore is home to many foreign domestic workers who have been caring for us and working hard during the COVID-19 pandemic. So, on Labour Day weekend, we want to give these unsung heroes a reason to smile and celebrate living with a small token of our sincere appreciation." 
Derren Teo, Co-founder, Surer, added, "Surer is pleased to be able to play a part in this meaningful  activity with FWD and FAST. This takes on greater meaning for Surer, in light of our partnership with  FWD that will enable the distribution of bespoke FWD insurance coverage for employers of foreign domestic workers – an exciting and unprecedented initiative that we will be announcing in more details  soon." 
William Chew, Chief Executive Director of FAST, said, "We are heartened to work with FWD insurance  and their partner Surer in spreading cheer to the migrant female workers in Singapore this Labour Day.  This CSR effort is very much welcomed initiative as it comes at a challenging time while we are all on  the road to recovery from the COVID-19 pandemic. We look forward to having more such future  partnership with FWD insurance and any other corporates who shares our mission in supporting the  foreign domestic workers in Singapore."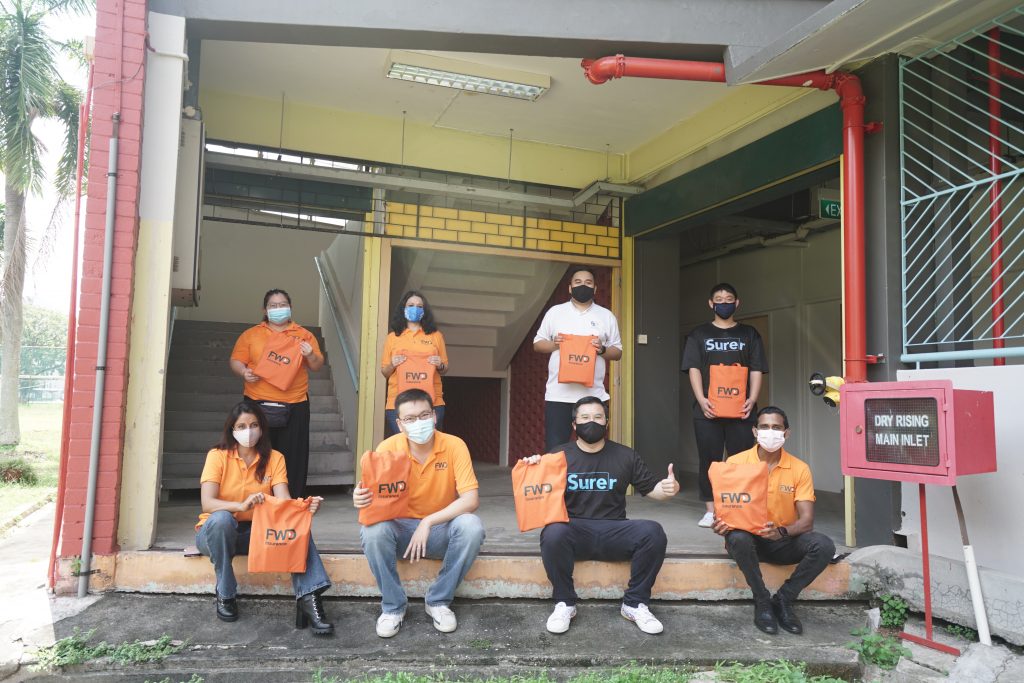 Volunteers from FWD Singapore, FAST and Surer posed with the completed care packs on Tuesday, 27 April 2021.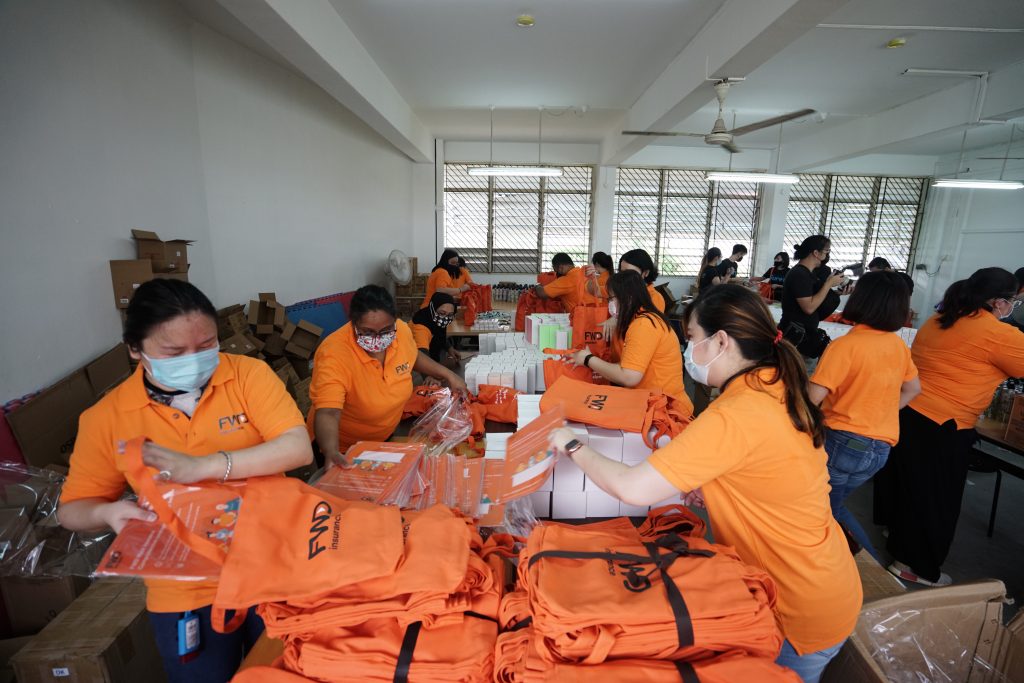 1,000 care packs comprising useful items  such as mobile prepaid cards, supermarket  vouchers and headphones were assembled  on the morning of 27 April 2021.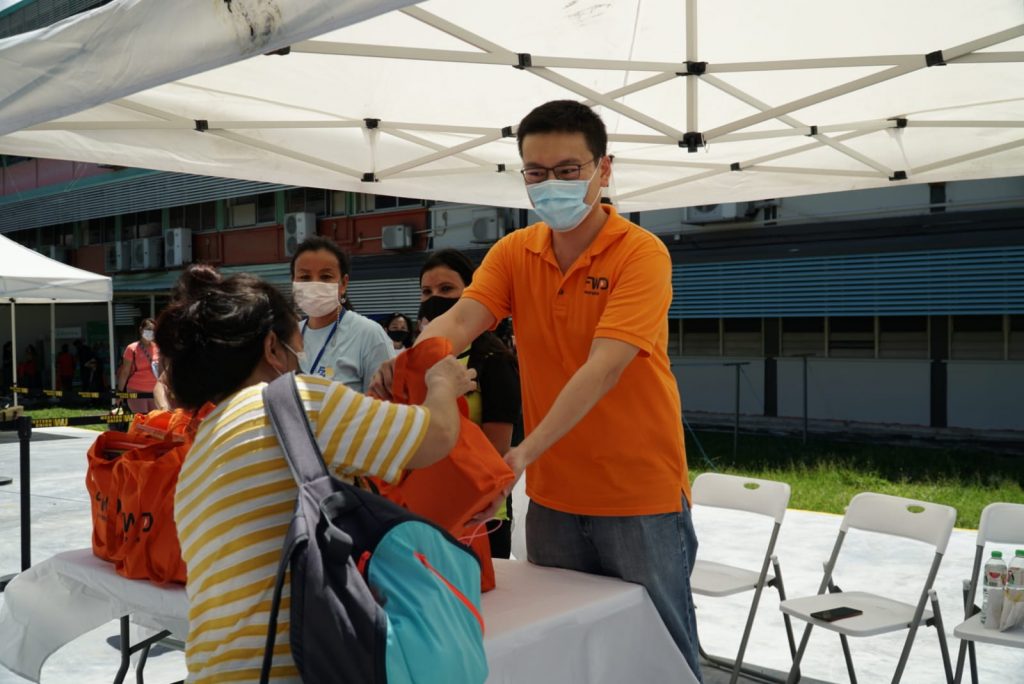 FWD Singapore CEO Khor Kee Eng and  other volunteers distributing the care packs  to foreign domestic workers on 2 May 2021  in celebration of Labour Day
Are you an Insurance intermediary? Sign up for free now!
It is fuss-free. No credit card or payment required.
SIGN UP NOW
Subscribe to our Telegram channel to get the most insightful articles delivered to you automatically!
Join Telegram