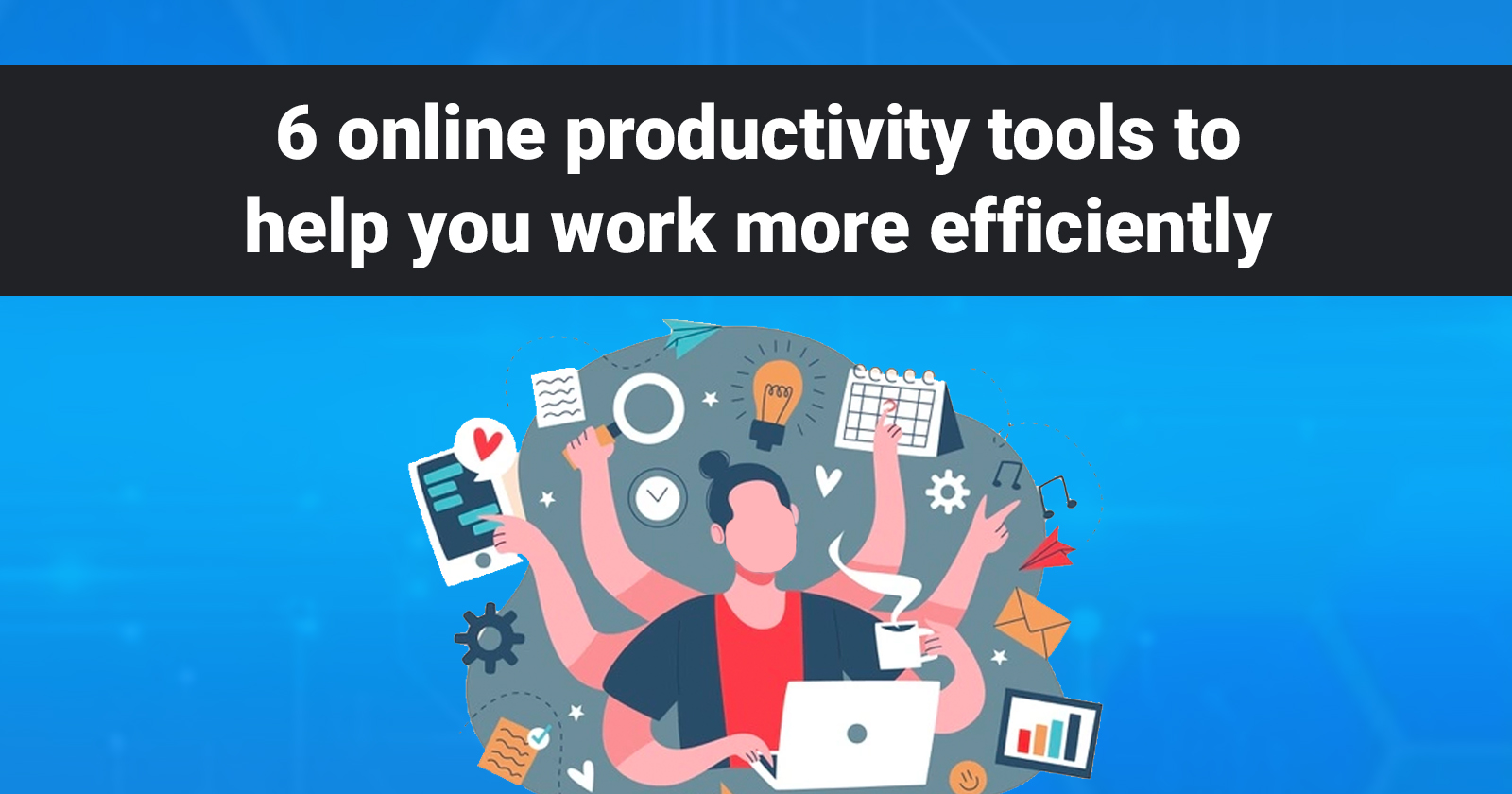 It's been over over a year since CB (circuit breaker) started. We've been working-from-home, then going back to office, then phase 2 (HA), then phase 3 (HA), then phase 2 (HA) again, then WFH as default etc…
We should all be pro at working from home or would have fully adjusted to this new norm already… 
SHOULD. 
So… you are only interested in this article because you want to help that friend who seems to still be struggling.
We get it. Wink wink.
In all seriousness, General Insurance intermediaries have long been managing their productivity levels on their own outside of a corporate structure. 
So, CB no CB, work-from-home no work-from-home, these productivity tools would really come in handy even after this whole Covid-19 episode.
TL;DR
Ensure you have

Station

on so you can be super productive

Flick on

Tomato Timer

as you start your work

Make sure you are really working so you grow that tree on

Forest

Take a break

REPEAT
OR if you are a General Insurance Intermediary and need something more specific and rolled-into-one
Use

Surer
Drink coffee

Wait for Surer to prompt you again
Serene
Problem: So many things going on. I need to structure my day.
Solution: A planner

LOL
Serene is a macOS app (read: sorry android / windows users) designed to especially help remote workers or self-employed personals like General Insurance agents to plan their day with features that ensure productivity best practices.
For example, it helps you set up your daily planner; a to-do list for you to complete within the day. 
It also allows you to block out distractions like silencing your phone, turn off your FB notifications and even control Phillips hue lighting when you go into deep working mode.
COOL
Loop
Problem: too many bad habits
Solution: Cultivate good habits and have an app to make sure you keep to it
Loop is only available as an android app (getting one back at those who wanted to use Serene but couldn't).
Okay. So, enough of apps that tell you WHAT NOT TO DO but an app that tells you WHAT TO CONTINUE DOING.
We needed self-validation like that.
We would recommend that you start by inputting what you deem to be good habits into the app for e.g. review my to-do list and setting a schedule to make sure it continues.
Once this has become second nature, continue to add more good habits to your schedule.
The more you train yourself to do something, the easier it gets.
Of course, you'd have to want to train yourself to begin with. That was the hard part for us. LOL.
Station
Problem: Too many tabs and communication apps
Solution: An all in one platform for all your web applications
One of those who have 20 google sheet tabs opened at the same time?
Using whatsapp, telegram, slack and 3 million other communication tools at one go?
You. Are. Not. Alone.
And. Help. Is. Here.
Station is basically a site aggregator that helps put different communication tools and web apps on one platform.
What this does is that it declutters and more importantly allows you to do things like setting up notification controls and apply it to these apps at one go.
Like that's not cool enough, Station also allows you to search for files from this central system as well amongst other things.
Tomato Timer
Problem: I either work for too long or I don't work at all. Worse, I either rest for too long or I don't rest at all.
Solution: Get a productivity timer
Tomato Timer is a Google Chrome Extension that you can simply download and have running on your Google Chrome browser.
This extension helps you focus at 25-minute intervals and is based off the Pomodoro technique to maximise productivity.
The technique recommends 25 minutes of uninterrupted focused work time with the end reward of a 5 – 10 minutes break at the end of it.
tomato timer – pomodoro technique – geddit? lol 
Forest
Problem: I find myself fiddling with the phone, whether I need to or not.
Solution: Gamify the idea of not touching your phone
The Forest app is pretty cool. 
Basically, you start by 'planting' a seed in the app.
To have this seed grow, you will have to NOT TOUCH YOUR PHONE i.e. the more focused you are the faster the seed will grow into a plant, and then eventually a tree.
And if you are super focused, soon you'd have a forest. Geddit?
Of course, if your argument is that your phone is your main device to work on… then ignore this. kthxbye 
Note: it is roughly $2 to install the app.
Double note: Focus enough and you might be able to plant a tree FOR REAL. The app has a partnership with Trees for the Future, where if you were to accumulate enough credits, you can pool your credits and spend it on planting a real tree in your place, in areas such as Kenya and Uganda, which are affected by deforestation.
Surer
Problem: I am a General Insurance agent and I spend too much time on sourcing for quotes, meddling with administrative work and stuck with using excel.
Solution: Leverage Insurtech
Surer harnesses the power of Insurtech to help General Insurance intermediaries optimise process efficiencies to close a deal faster.
Generate proposals and get the market's worth of quotation for your client in minutes. 
Auto-magically generate quote presentation to your clients for comparison easily. 
Never lose track of a case (whether closed or open) ever again.
Be Surer about your work. 
Get Surer.
—
All of the tools we have recommended above, we have personally tried and all works pretty well.
The truth is, different colleagues of ours stuck with some and ditched some.
So at the end of the day, give them a go and stick with whatever that helps. 
Afterall, that's the awesome part about freebies right?
Are you an Insurance intermediary? Sign up for free now!
It is fuss-free. No credit card or payment required.
SIGN UP NOW
Subscribe to our Telegram channel to get the most insightful articles delivered to you automatically!
Join Telegram