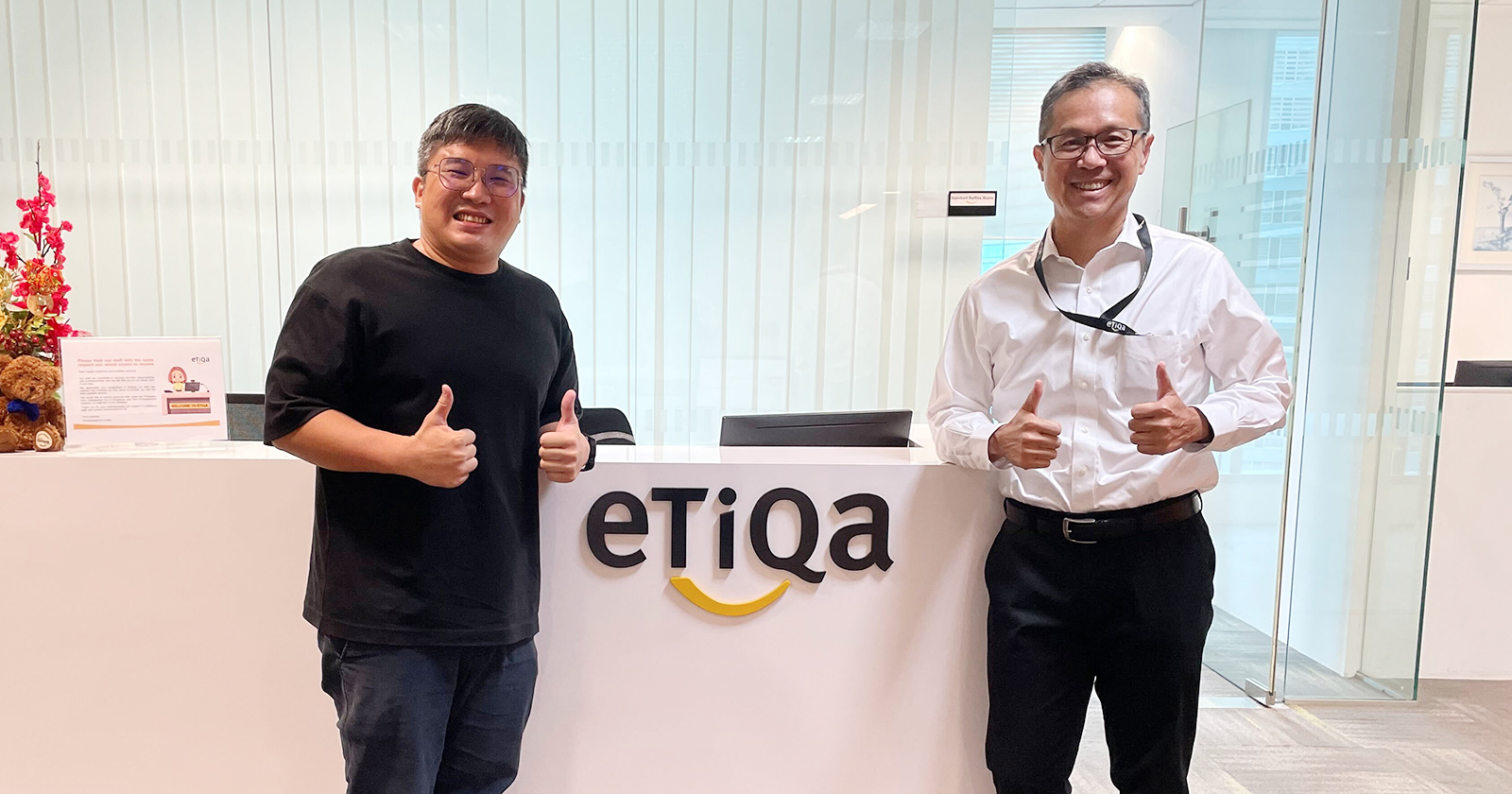 (Cover image L to R: Derren Teo – Co-founder, Surer | Raymond Ong – CEO, Etiqa Insurance Singapore)
Singapore-based insurtech firm Surer partners with Etiqa to expand digital capabilities to help intermediaries distribute its Motor insurance products better
The partnership sees Surer integrate its platform with Etiqa's Motor insurance products, giving insurance intermediaries a fully digital process to distribute them.
Singapore, 14 June 2023 – Local insurtech Surer today announced a partnership with Etiqa Insurance Singapore  ("Etiqa"). The partnership sees both companies work on an integration that gives insurance intermediaries a fully digital process to obtain quotes instantly and present them to clients along with a straight-through payment process for Motor insurance.
In an internal survey conducted by Surer amongst intermediaries in 2022, the top two pain points shared were that of difficulty in obtaining quotes due to slow or non-replies and difficulty in getting multiple quotes for clients due to multiple systems/platforms. The partnership seeks to solve these pain points where Etiqa's digital capabilities are amplified and extended to intermediaries already leveraging the tech provided by Surer. 
"With 24/7 digital lifestyles, consumers are demanding a seamless user experience when buying insurance. We are delighted to expand our digital capabilities with Surer, which will enable intermediaries to generate quotes and make purchases seamlessly. At Etiqa Insurance Singapore, we are committed to continuous innovation and developing industry-leading solutions across our product offerings and distribution channels to make insurance easier and more accessible to all," said Raymond Ong, CEO, Etiqa Insurance Singapore.
Derren Teo, Co-founder of Surer, concurred: "Surer and Etiqa hold a shared vision to better serve policy holders by supercharging intermediaries with tech; to give them an easier and quicker way to source for the best options for their customers. This takes on greater importance in the Motor segment given how competitive the space is, where it makes up 22.2% of General Insurance in Singapore."
The Etiqa-Surer partnership will also see both companies work together on other products including Maid and Travel insurance. More information is available here. 
Are you an Insurance intermediary? Sign up for free now!
It is fuss-free. No credit card or payment required.
SIGN UP NOW
Subscribe to our Telegram channel to get the most insightful articles delivered to you automatically!
Join Telegram