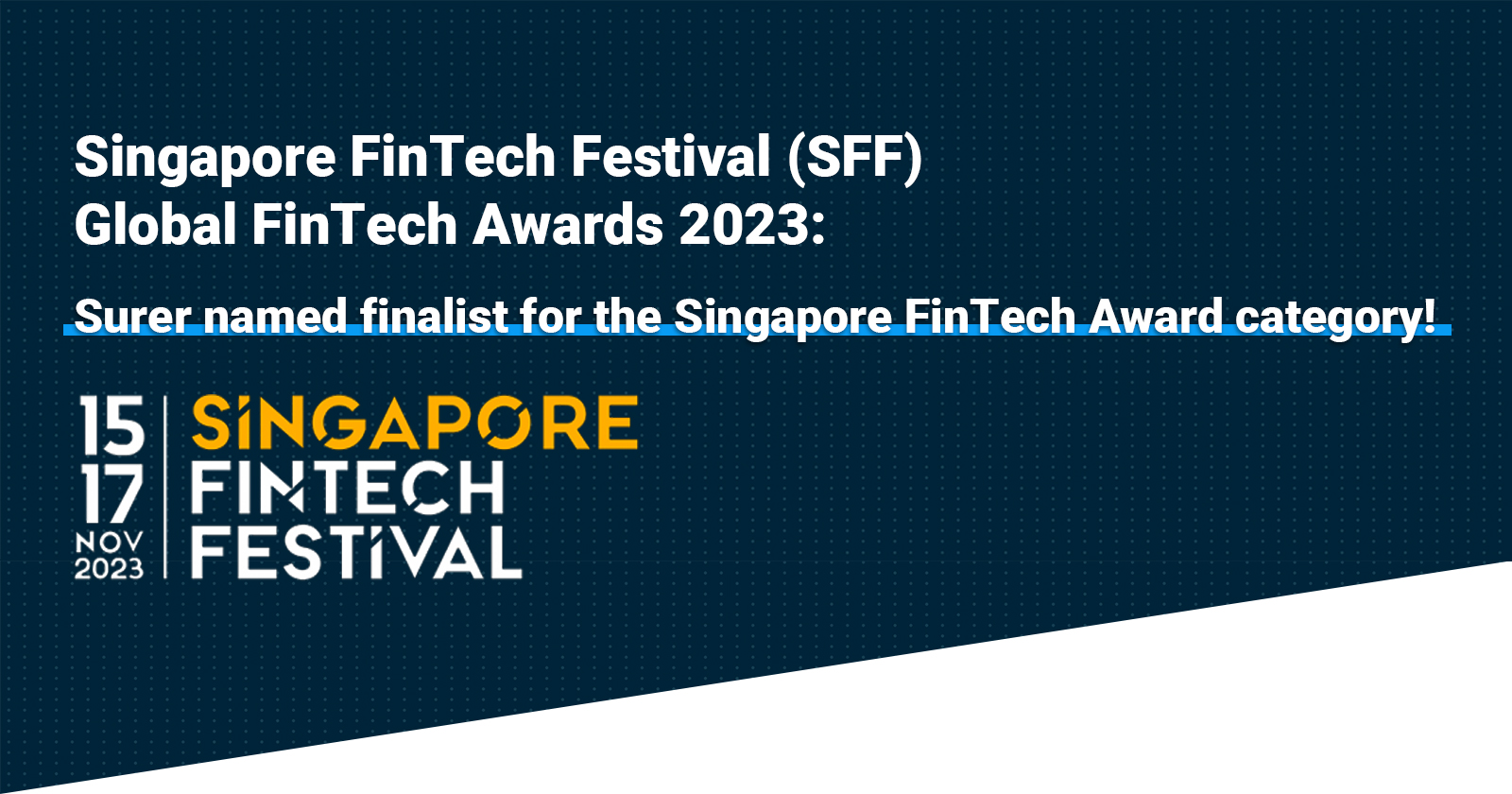 The Monetary Authority of Singapore (MAS) and the Singapore FinTech Association (SFA) has announced that Surer has been selected as a finalist for the 2023 Singapore FinTech Festival (SFF) Global FinTech Awards!
The Awards, supported by PwC Singapore, seek to recognise innovative FinTech solutions by corporates and individuals that have been instrumental in transforming FinTech industry practices, and spearheading the use of new technologies in creating new growth opportunities, promoting financial inclusion and enhancing the delivery of financial services.
Winners will be announced at the awards ceremony on 16 Nov '23.
Read the full announcement here and view the full list of finalists here.
Are you an Insurance intermediary? Sign up for free now!
It is fuss-free. No credit card or payment required.
SIGN UP NOW
Subscribe to our Telegram channel to get the most insightful articles delivered to you automatically!
Join Telegram