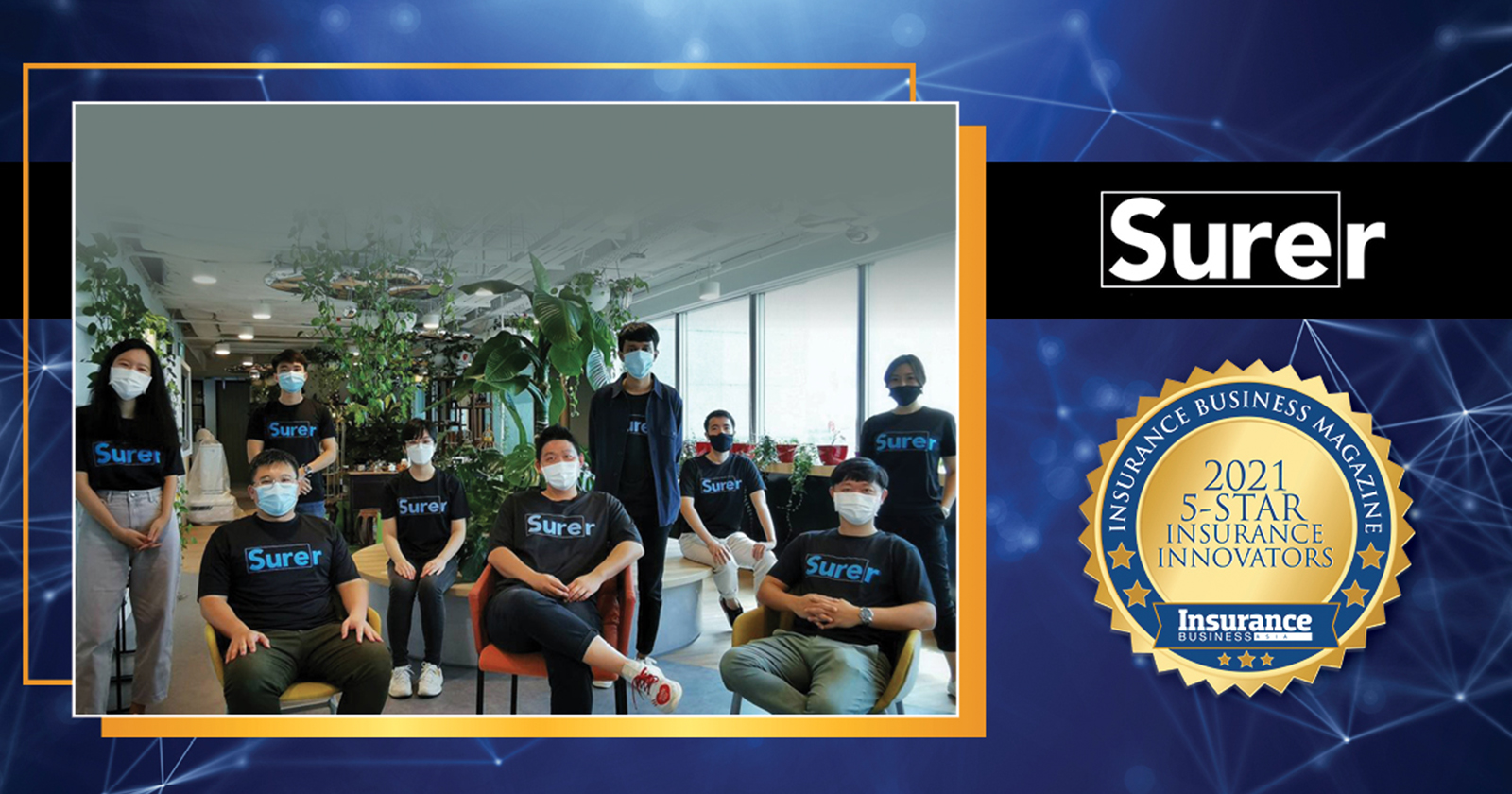 We are proud to share that Surer has been named as one the top insurance innovators of 2021! Once again, we would not be able to achieve this fantastic milestone without the support of you, our users and insurer partners – huge thank you 🙏🏻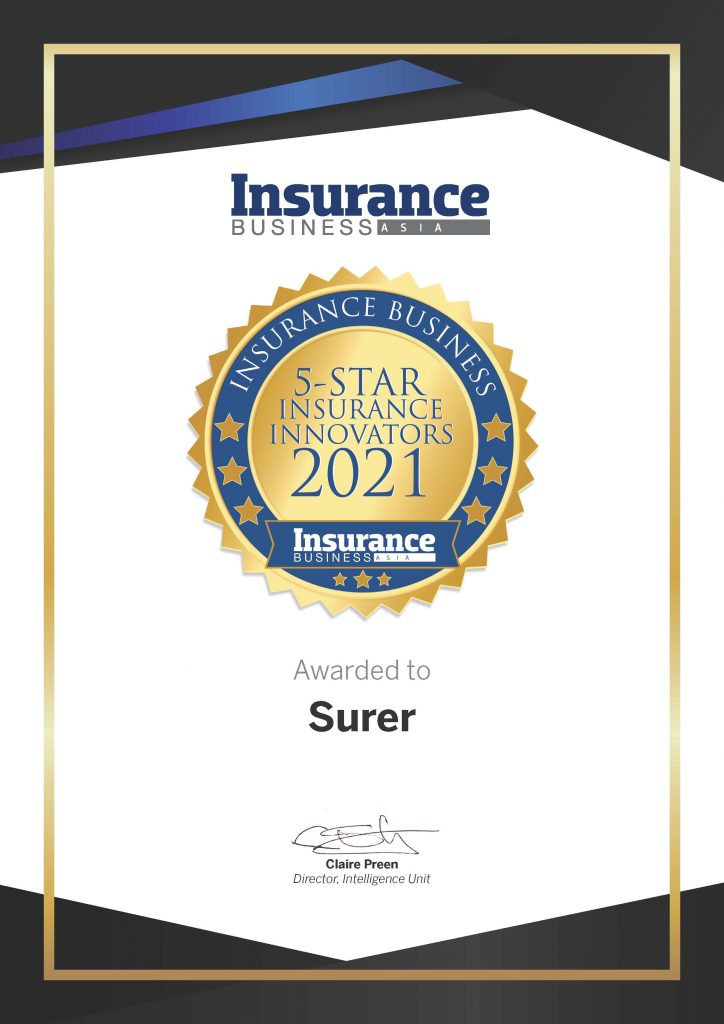 The 5-Star Insurance Innovators 2021 award is organised by Insurance Business Asia and recognises companies that are breaking boundaries to move the insurance industry forward — whether it is by introducing new tech or innovative distribution  strategy.
We would like to also take this opportunity to share this award with all insurtech companies, insurers and insurance intermediaries who have had the courage to take digital transformation heads on in these trying times!
In a year of unprecedented change around the world, the insurance industry has been hard at work developing a slew of new innovations. From insurance products focused on airline bookings to AI-based underwriting capabilities and the use of drones to assess property damage, companies across the industry have risen to the challenge of finding new ways to do business.
For some companies, the COVID-19 pandemic accelerated technological innovations already underway. For others, it propelled new products – before 2020, who would have foreseen the need for 'COVID cover' insurance to protect consumers or airline insurance in case a traveller contracts a virus during a journey?
There were also major strides in the adoption of AI and machine learning to assist in the underwriting of insurance products, from driver behaviour data for transport cover to personalised risk profiles for health insurance.
The 24 companies that made Insurance Business Asia's inaugural 5-Star Insurance Innovators list have all acknowledged the difficulties facing the insurance industry and created new ways to overcome them, often building their business as a result.
Read more about this on Insurance Business Asia here
Are you an Insurance intermediary? Sign up for free now!
It is fuss-free. No credit card or payment required.
SIGN UP NOW
Subscribe to our Telegram channel to get the most insightful articles delivered to you automatically!
Join Telegram