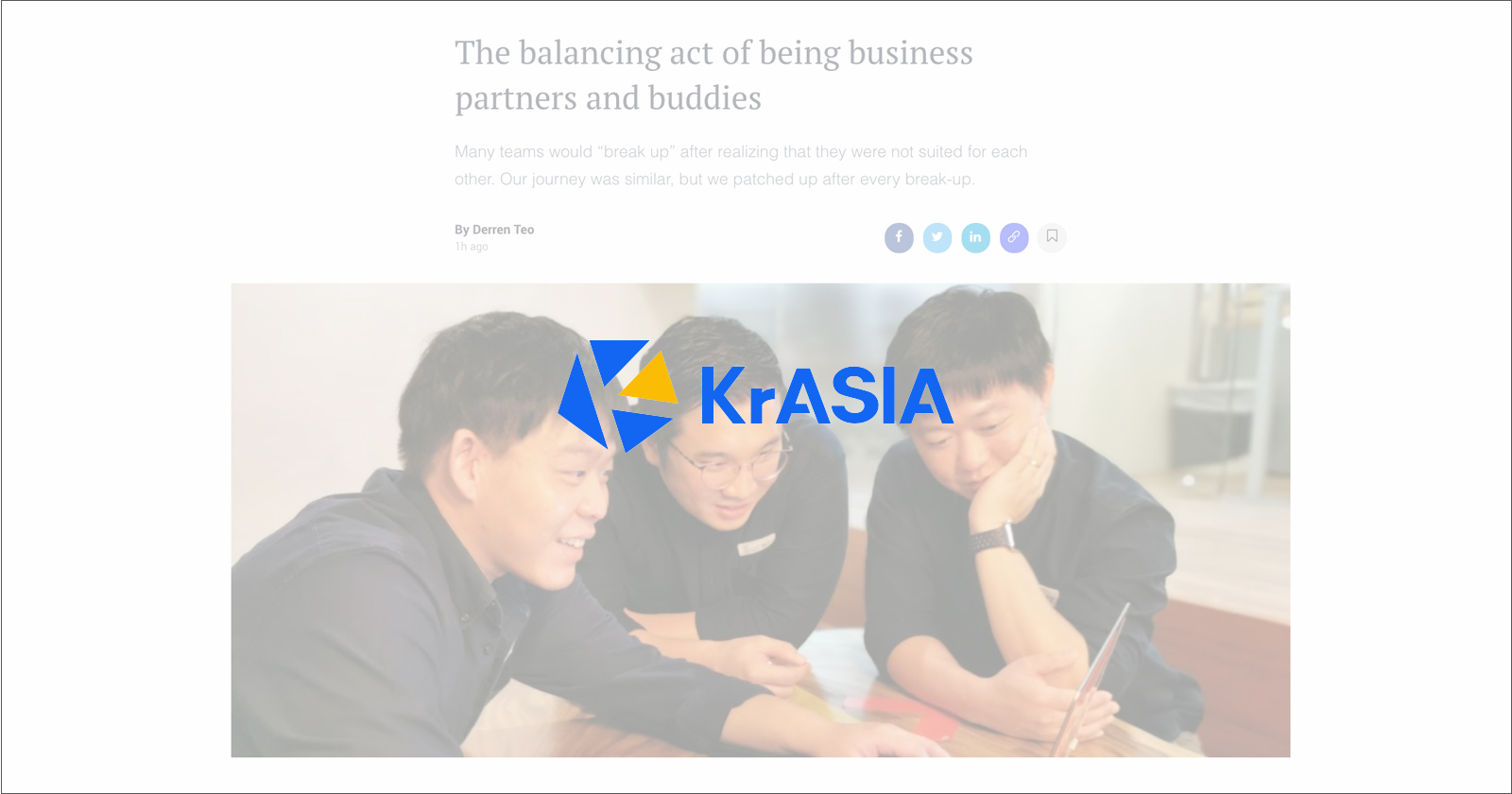 Excerpt:
Foreword: in a previous article, Surer had shed light on how the growth of their startup was accelerated during the COVID-19 lockdown so they could apply their solution to help insurance intermediaries navigate an arduous, inefficient workflow that was made worse by the pandemic.
Speaking of arduous journeys, the business-building efforts behind Surer and the dynamics of working in a three-man team involved a steep learning curve.
Divergence: The unintended first step
My co-founders, Renfred and Gordon, are brothers. Gordon has been one of my closest friends for over 15 years. The camaraderie was there right from the get-go. We often met at our favourite kopitiam (coffee shop) and had fun chatting about our dreams for the business.
We visited a corporate secretary firm to incorporate the business. I remember the office felt more like a fast-food restaurant than anything else—take a ticket, wait in line, speak to a staff in one of the many booths. No reception, no nice ambient music. This was the first of many mismatches between expectation and reality…
Read the full article on KrASIA here
Are you an Insurance intermediary? Sign up for free now!
It is fuss-free. No credit card or payment required.
SIGN UP NOW
Subscribe to our Telegram channel to get the most insightful articles delivered to you automatically!
Join Telegram