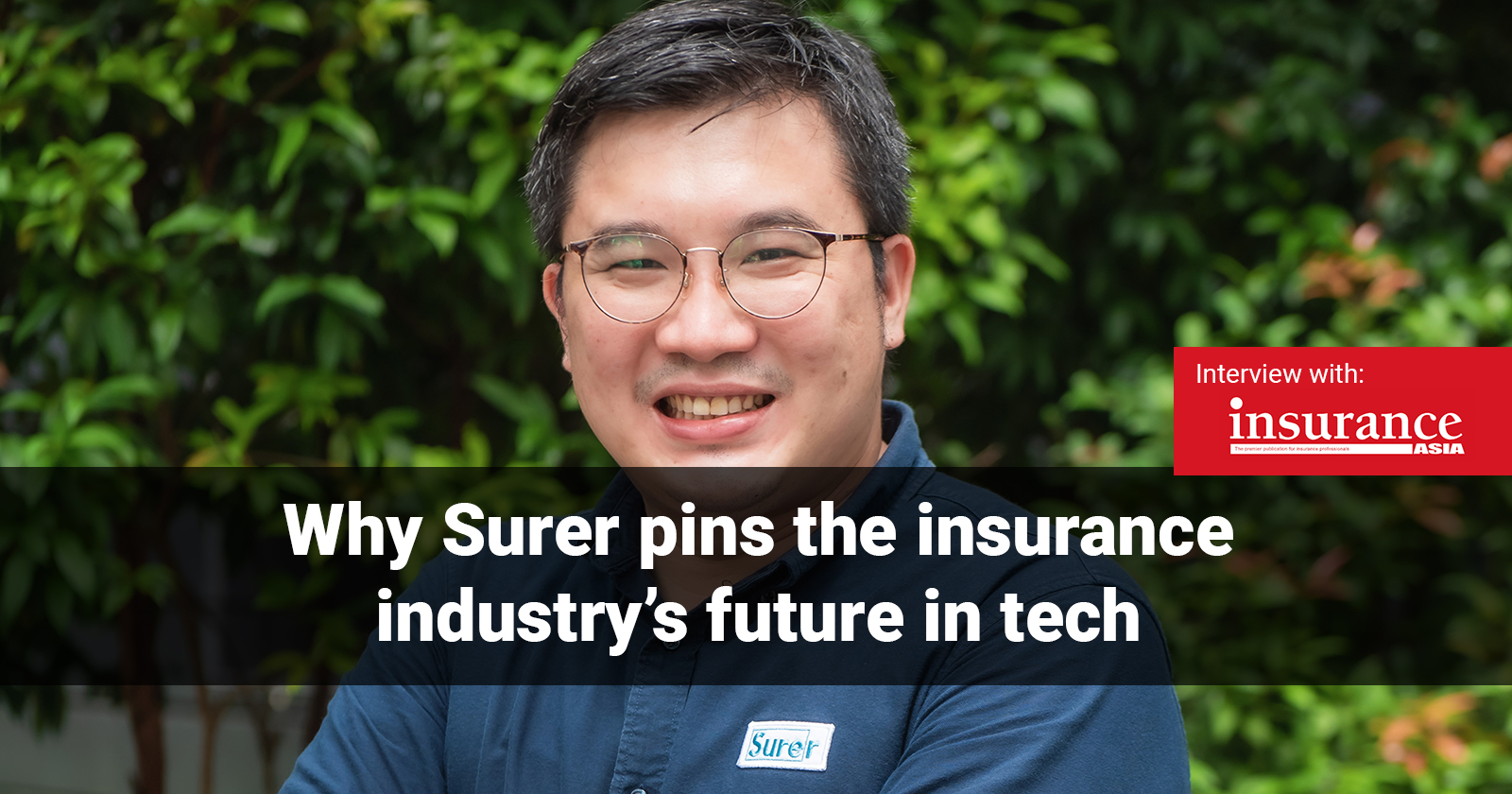 Excerpt
It was a shared passion for technology that brought together the founders of an insurtech startup, Surer—Gordon Tay, Renfred Tay, and Derren Teo—to begin their journey towards a "surer" way for insurance firms to do business.
Gordon, who was inspired in his time working at PropertyGuru and Carousell to build his own business, first brought the idea to Derren. Derren was his college classmate who also happens to work in the insurance industry. During their regular catch up with each other, Derren lamented about the many inefficiencies and pain points in the industry that he believed could be resolved with technology.
It was then that Gordon and Derren decided that this was something they could do—modernise a traditional-leaning industry. However, they still needed someone with prior experience in running a startup from scratch. That was when they roped in Gordon's brother, Renfred, who coincidentally was just about to exit a vendtech startup he was an angel investor of. Thus, Surer was born.
Established in September 2020, Surer aims to bring a very much silo-ed and offline industry online. It is a digital ecosystem that works very similar to how they would interact with each other but supercharged with tech and automation to help eliminate process inefficiencies, streamline communications, and ensure better product distribution…
Read the full article here on Insurance Asia
Are you an Insurance intermediary? Sign up for free now!
It is fuss-free. No credit card or payment required.
SIGN UP NOW
Subscribe to our Telegram channel to get the most insightful articles delivered to you automatically!
Join Telegram