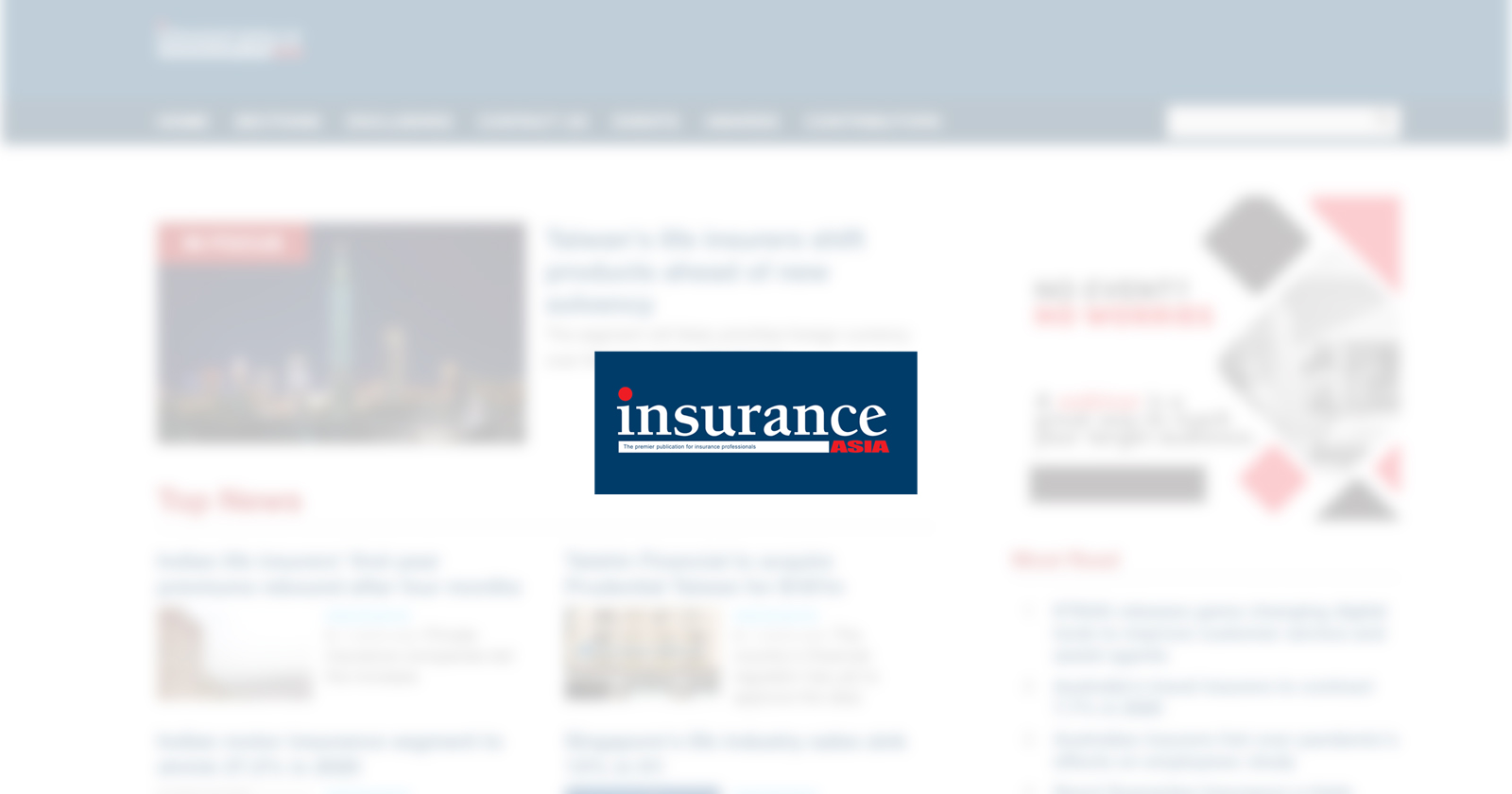 Excerpt:
Surer is available on a 21-day free trial for a limited time only.
Singapore-based insurtech Surer has launched operations, according to an announcement.
Through its proprietary quote sourcing and collaboration features, Surer hopes to help the general insurance sector automate processes and drive network partnerships.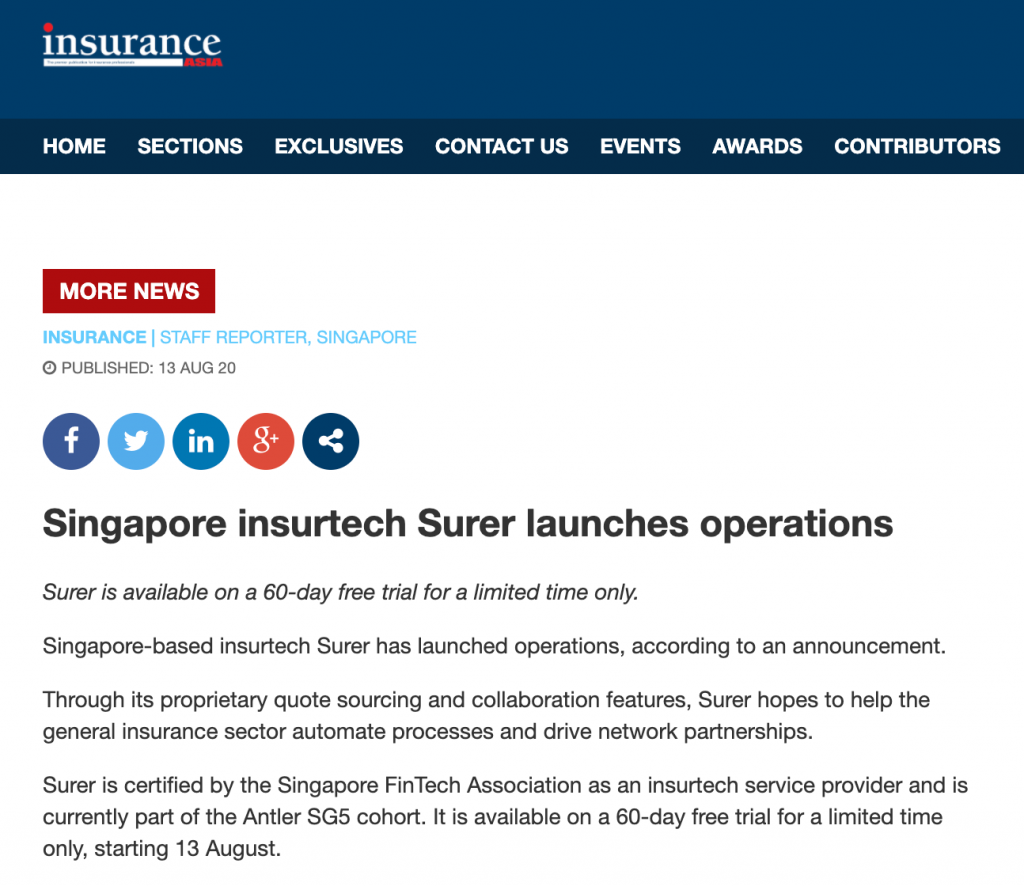 Read the full article on InsuranceAsia News here
Are you an Insurance intermediary? Sign up for free now!
It is fuss-free. No credit card or payment required.
SIGN UP NOW
Subscribe to our Telegram channel to get the most insightful articles delivered to you automatically!
Join Telegram