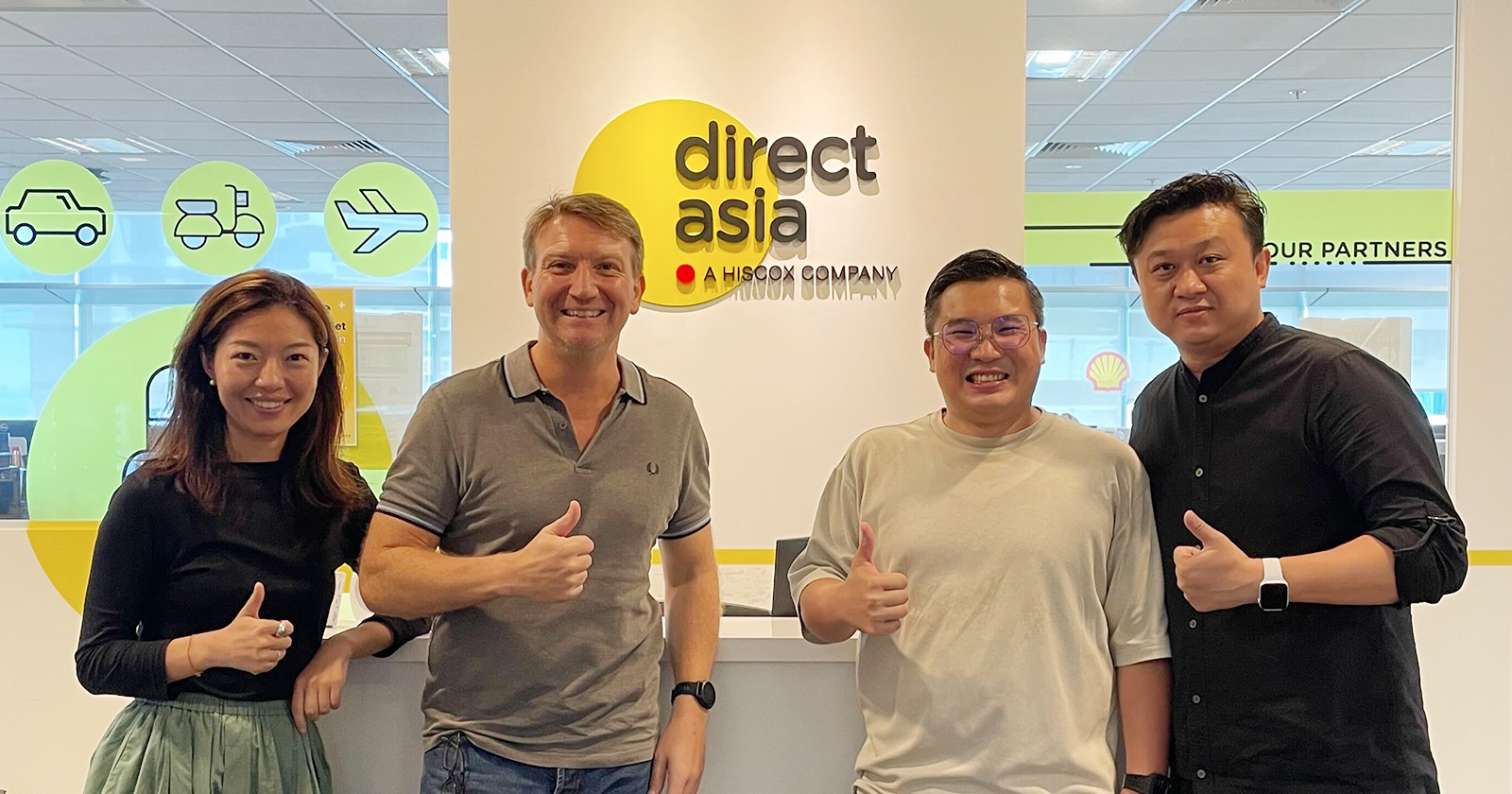 [Cover image L to R: Joey Zhang, Business Development Manager, Direct Asia Insurance (Singapore) | Ronnie Brown, SG Chief Marketing & Distribution Officer, Direct Asia Insurance (Singapore) | Derren Teo, Co-founder, Surer | Kevin Xiong, Head of Agency, Direct Asia Insurance (Singapore)]
Singapore-based insurtech firm Surer partners with DirectAsia to allow intermediaries access to its highly customisable car insurance product
The partnership sees both companies work on an integration to marry Surer's technology with DirectAsia's highly customisable car insurance product.
Singapore, 26 July 2023 – Local insurtech Surer today announced a partnership with Direct Asia Insurance (Singapore) ("DirectAsia"). The partnership sees both companies integrate its capabilities to empower insurance intermediaries to be able to digitally work on highly customisable car insurance policies to serve their customers, the end policyholder, with greater flexibility. The partnership also extends many of Surer's core capabilities and features to be applicable to DirectAsia Car Insurance product.
One of the promises of digital transformation when it comes to insurance is how policies can be more flexible and tailored to the needs of the policyholder. The partnership seeks to place this ability in the hands of insurance intermediaries as Surer provides the platform to access DirectAsia Car Insurance product; well-known for its flexibility and innovative suite of optional benefits. Regardless of the complexity of the customisation, intermediaries will still be able to derive quotes instant and work with their customers on a fully digital quote to bind process.
"At DirectAsia, we believe there's a better way to do insurance and we're passionate about making insurance less complicated for customers. We see strong value in insurance intermediaries as distribution partners of our car insurance policies given their on-ground knowledge of what the end consumer needs. Marrying our product with their expertise through a platform like Surer furthers this vision." said Ronnie Brown, SG Chief Marketing & Distribution Officer, Direct Asia Insurance (Singapore) 
Derren Teo, Co-founder of Surer, agreed: "We believe this partnership will hugely benefit intermediaries and their customers as intermediaries can now gain access to a car insurance product that allows great flexibility while also being empowered with technology to not be hindered by what may previously be a more complex process when it comes to policy customisation. This is a truly beneficial endeavour for all parties involved in securing a car insurance policy."
The DirectAsia-Surer partnership will also see both companies work together on other products including Motorcycle insurance. More information is available here.
Also featured on


Are you an Insurance intermediary? Sign up for free now!
It is fuss-free. No credit card or payment required.
SIGN UP NOW
Subscribe to our Telegram channel to get the most insightful articles delivered to you automatically!
Join Telegram