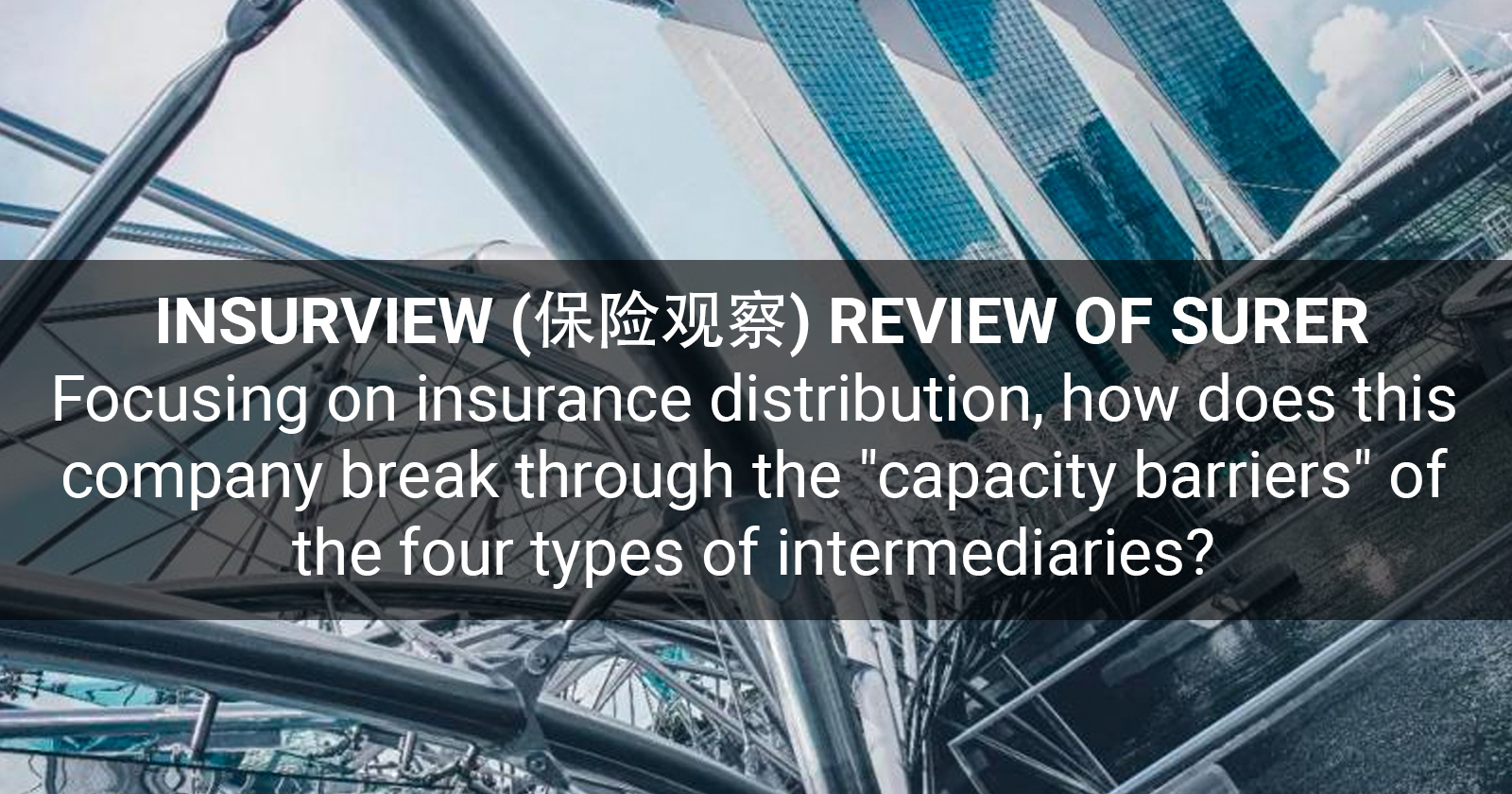 We are proud to share that our solution has been picked up and reviewed by InsurView (保险观察) – the first vertical portal for Chinese Internet insurance industry which keeps a close eye on the innovation of policies, company structures and business models from InsurTech startups as well as insurance information.
The title of the article (translated into english): Focusing on insurance distribution, how does this company break through the "capacity barriers" of the four types of intermediaries? nicely sums up the content of the article.
Against this backdrop, 保险观察 interviewed Derren Teo, our Co-founder, to have an in-depth discussion on the company's solutions and the different forms of intermediation in the Singapore market.
Key points of the article covers the following:
Singapore Insurance Market: Digitalization Accelerates, Insurance Intermediaries Need Empowerment
Four types of intermediaries in the Singapore market
Surer: Building a Digital Ecosystem
Target market: Insurance market highly dependent on intermediaries
You can read the full article here (use google translate to read this in english!).
Are you an Insurance intermediary? Sign up for free now!
It is fuss-free. No credit card or payment required.
SIGN UP NOW
Subscribe to our Telegram channel to get the most insightful articles delivered to you automatically!
Join Telegram