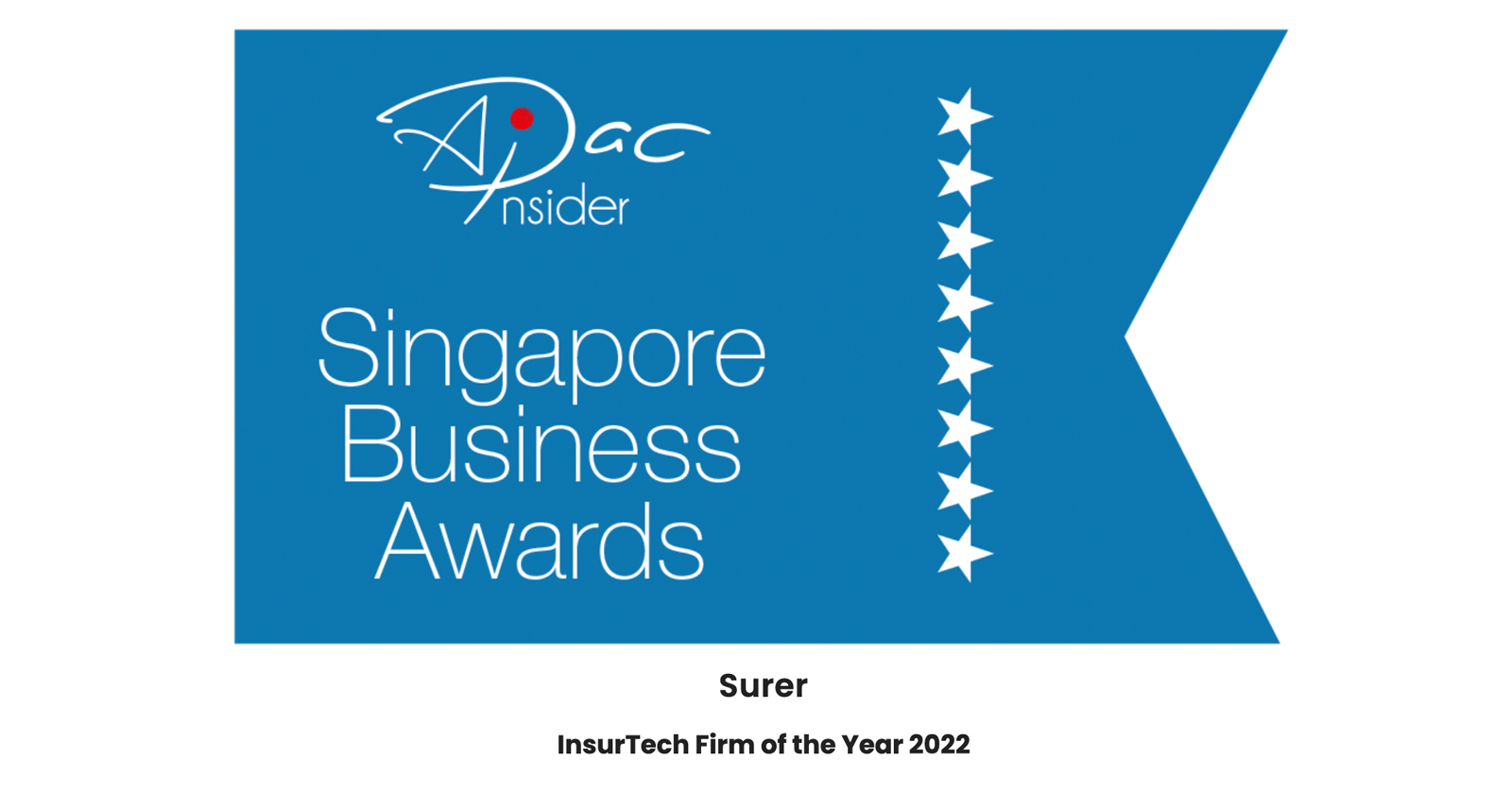 We are proud to have achieved the Singapore Business Awards – InsurTech Firm of the Year 2022 Award organised by APAC Insider, a publication that explores business strategy, emerging trends and growth.
At APAC Insider, their approach reflects the innovative, dedicated and results-focused culture that has seen the Asia Pacific region become home to some of the most prominent industry-leading businesses in the world.
APAC Insider plays host to more than one third of the world's biggest businesses and boasting more Global 2000 members – among them worldwide brands such as Toyota, Samsung and Bank of China – than anywhere else on Earth, and are rapidly becoming the region to watch for those seeking the corporate world's next big thing.
This is yet another mini milestone that continues to drive our ambition to build the best solutions to elevate the efficiency of the industry with our tech!
See full list of winners here
Are you an Insurance intermediary? Sign up for free now!
It is fuss-free. No credit card or payment required.
SIGN UP NOW
Subscribe to our Telegram channel to get the most insightful articles delivered to you automatically!
Join Telegram