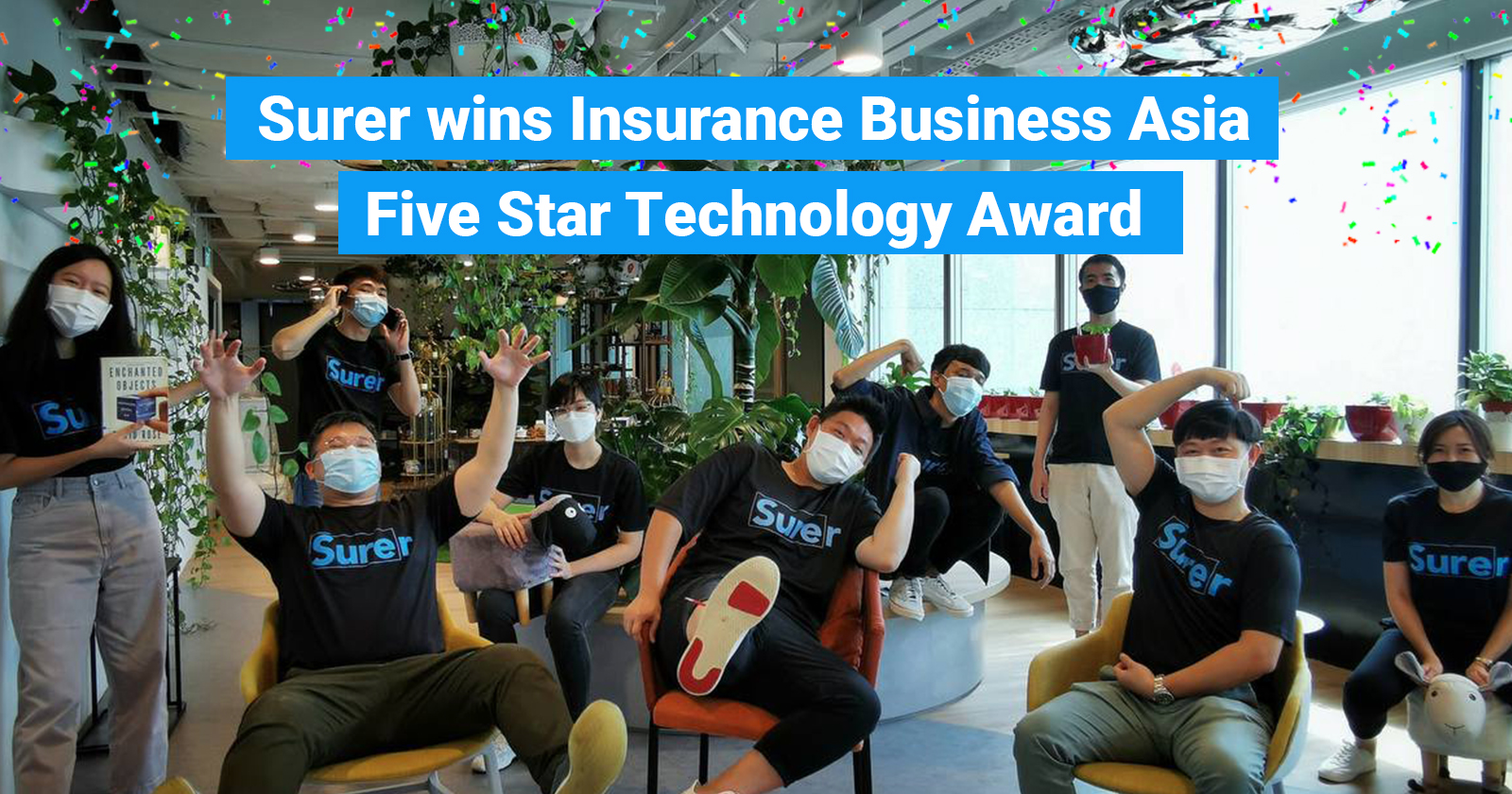 We are proud to share that Surer has won the Insurance Business Asia Five Star Technology Award and wanted to take this opportunity to thank you, our cherished users and partners for your votes and also faith in Surer!
One of Asia's top insurtech providers
As the market shifts to increasingly virtual platforms and processes, more businesses are offering tech-based solutions to ensure that their products and services are accessible, prompt, and easy to use.
Surer was named among one of such advanced tech solutions that foster a culture of innovation and provides a solution that is unique from what is in the market. Read on to find out more about this award and thank you once again for your support!
Read the full report on Insurance Business Asia here
Are you an Insurance intermediary? Sign up for free now!
It is fuss-free. No credit card or payment required.
SIGN UP NOW
Subscribe to our Telegram channel to get the most insightful articles delivered to you automatically!
Join Telegram