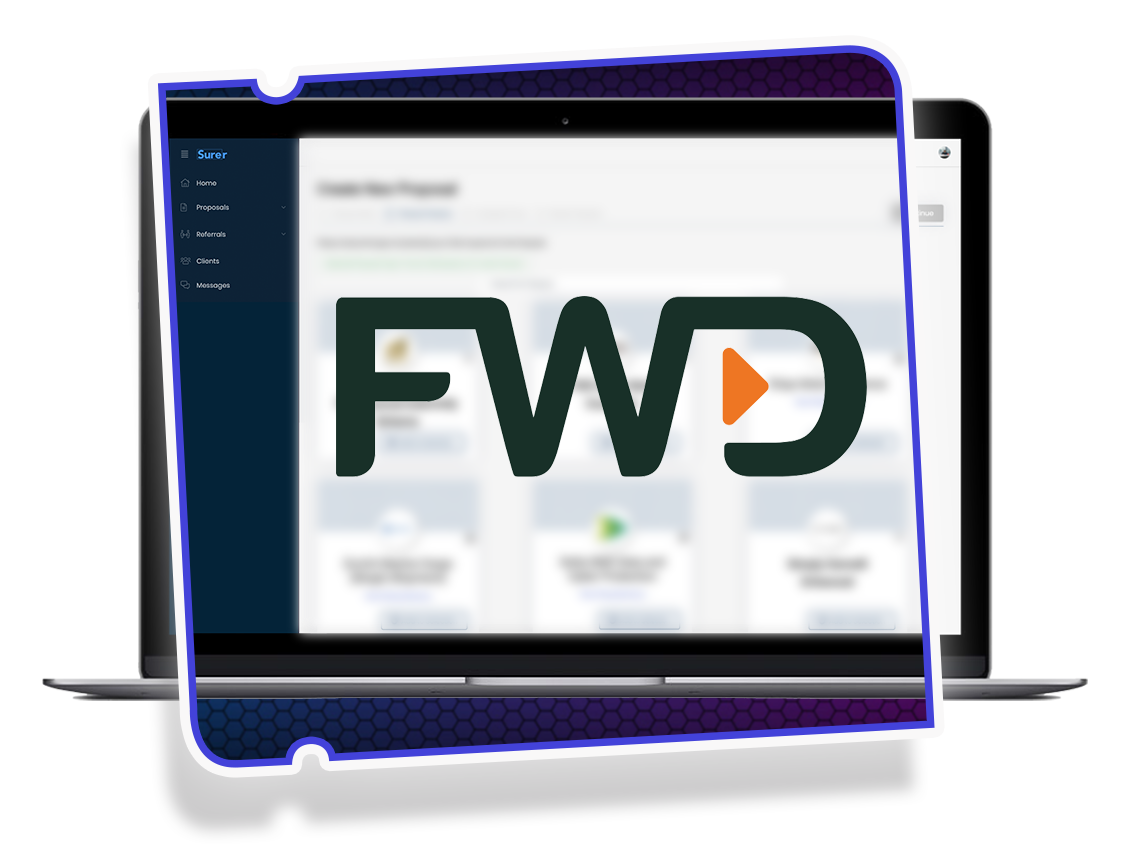 Faster, more efficient quotation process for agencies and intermediaries to offer bespoke insurance to clients
Instant quotation for bespoke covers
Get the flexibility to choose from base plan and up to 10 add on covers as per your customer's needs and get quotations instantly
'Straight-through' application process
Share cover and quotation details with your clients digitally without the hassle of additional paperwork while you can confirm the cover directly with the insurer
Access to view policy details post policy issuance
Get deal tracking and CRM features  where all relevant information relating to the FWD Surer Maid insurance will be automatically stored in your Surer account
ABOUT FWD SURER MAID INSURANCE
Reimbursement for outpatient medical expenses due to illnesses
In addition to injuries, the plan covers up to S$30 per visit for medical expenses incurred at any outpatient clinics* in Singapore. All you have to pay is the first S$10 per visit plus any other amount we don't cover.
*Outpatient medical expenses include consultation costs, prescription costs and diagnostic tests.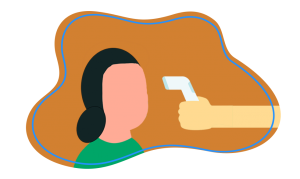 FWD provides coverage for repatriation costs due to COVID-19
If your helper develops COVID-19 symptoms or tests positive within 14 days of arrival in Singapore*, we'll cover up to S$15,000 of her hospitalisation expenses at a government restructured hospital or a community care facility in Singapore. If she is certified medically unfit to work due to COVID-19, or succumbs to the virus, her repatriation costs would be covered, for up to S$10,000.
*per entry to Singapore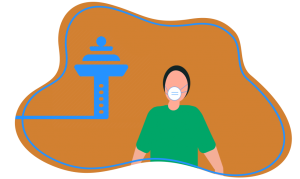 Hospitalisation and surgical expenses benefits of up to S$100,000 for accidents and illnesses
Protect your helper from accidents and illnesses with the hospitalisation and surgical expenses benefit, which provides up to S$100,000* in coverage for conditions like dengue and tuberculosis.
*With an additional premium.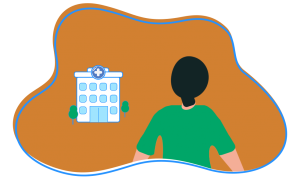 3 SIMPLE STEPS TO GET STARTED
STEP 1:
Log in to your Surer account
STEP 2:
Select the insurance product
After logging in to your Surer account, you will have access to our Instant Quote Marketplace where you will find the FWD Surer Maid Insurance products If you are an existing agent representing FWD, you can continue to fill out the proposal form accordingly to get an instant quote. If not, you can reach out to our team here and we will connect you with the team at FWD.
STEP 3:
Provide policy details
Fill out the required information. Once done, you will be able to generate an instant quotation and a link that can be shared with your client digitally – thereafter, you can then confirm the cover directly with the insurer. All policy details will be stored in your Surer account for future follow-up purposes!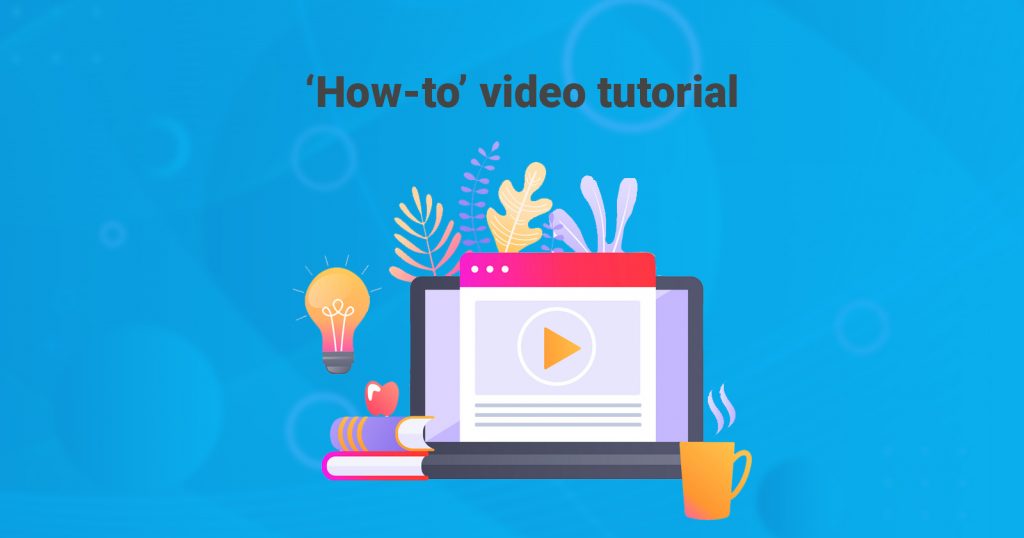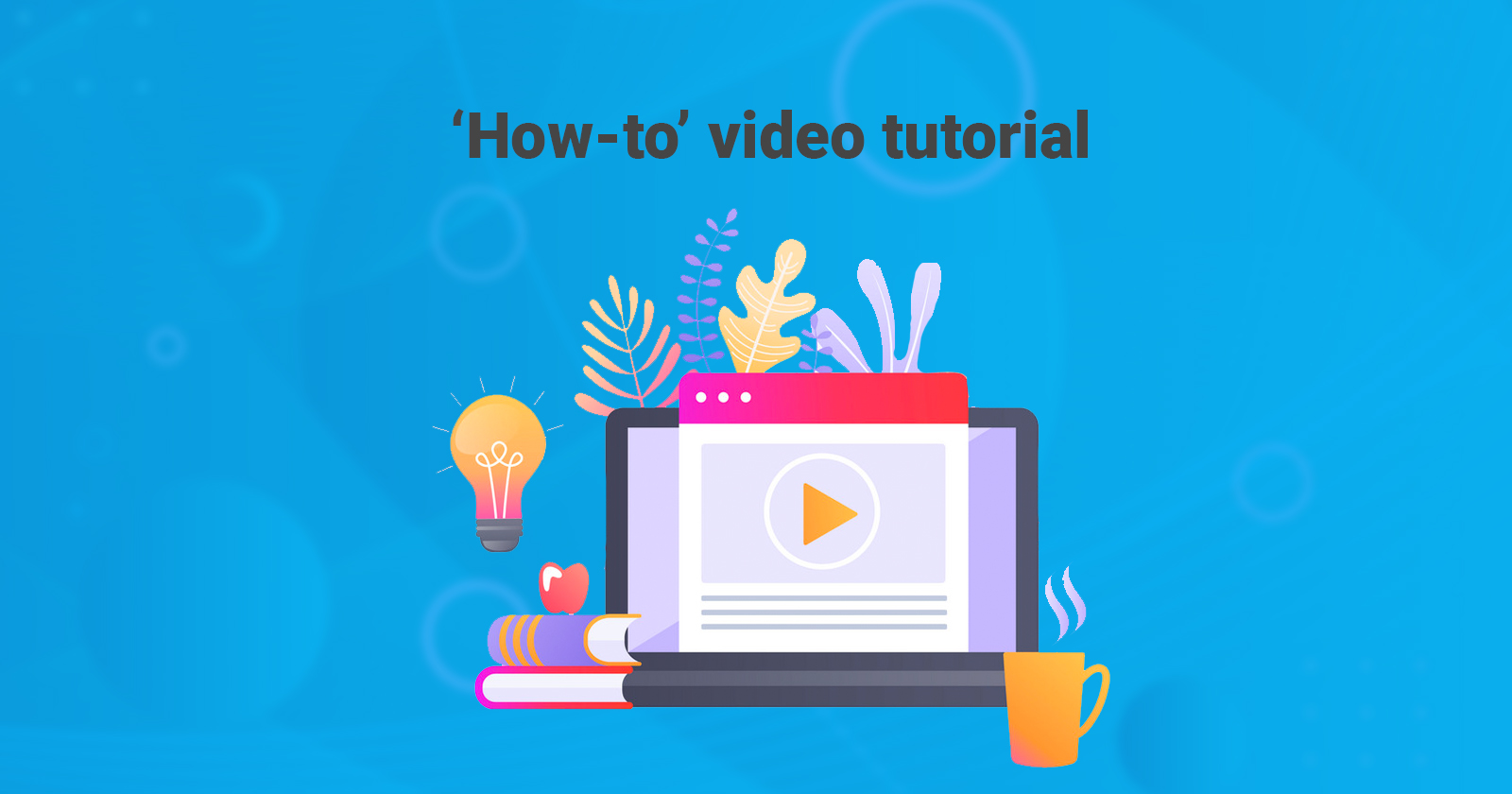 We understand that this may be an entirely new way for your agency to process…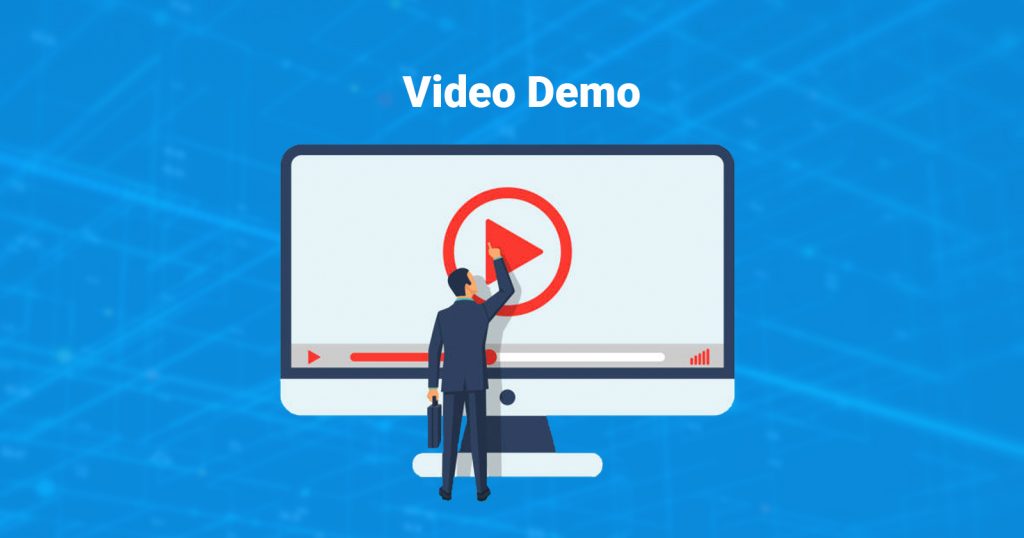 Want to have a view of how the entire feature works? Here is a video…
FREQUENTLY ASKED QUESTIONS
.
How long is the FWD Surer Maid Insurance quote received valid for?

Your FWD Surer Maid Insurance quote is valid for 30 days after the first date on which you obtained the quote.

What is the process of policy issuance like?

Once you have shared the quote with your client (the potential policyholder) the client can then choose to accept the quote and be redirected to FWD's website to complete the necessary declarations. The policy will then be issued. Watch this video for an illustration of how this works.

How will I know if the policy has been issued?

Upon successful consent
Your client (the policyholder) will see a confirmation on their screen on FWD's consent page. At the same time, they will receive confirmation via SMS and email. 
You (the intermediary or agency) will see that the proposal you had created via Surer will be shifted into the 'Policies' section of your Surer account with policy details fully and automatically populated. Watch this video for an illustration of how this works.
Will I be receiving a copy of my client's policy information?

Will my client receive a copy of their policy information?

Upon successful policy issuance your client (the policyholder) will receive confirmation via SMS and email which will include a link for them to download their policy documents. 

What is the claims process like should my clients require my help?

A claim can be submitted through FWD's website and will include step-by-step guides on submission of required information for FWD's claim assessment. You may visit this page or call FWD's service hotline at 6820 8888 for further assistance.

Who can we contact if I face issues or have further questions with regards to FWD Surer Maid Insurance?

For matters relating to using the Surer platform, we have a concierge team on hand to assist you. Simply drop us a note via WhatsApp and a dedicated Surer concierge team member will get in touch with you.
Terms & Conditions
You are an authorised agent or representative of a licensed General / Life Insurance agent or financial adviser in Singapore, which has a valid agency or distribution agreement with FWD Singapore Pte. Ltd. ("FWD Singapore");
If you are sending out a quotation/proposal to a client, you have obtained consent from the client to send the quotation/proposal to him/her; and
You and the licensed General / Life Insurance Agent or financial adviser that I am an agent or representative of:

will continue to maintain at all times the relevant licences, permits, registrations or any other approvals required to perform the services contemplated under the agency or distribution agreement with FWD Singapore;
will comply with the requirements of the Insurance Act and/or the Financial Advisers Act (as applicable) and all subsidiary legislation issued thereunder, all laws, regulations, directions, notices, code of conduct or ethics, guidelines, standards and best practices issued by the Monetary Authority of Singapore or other relevant authorities, or the Life Insurance Association of Singapore, the General Insurance Association of Singapore or any other relevant professional body; and
will comply with Surer's Terms of Service, Platform Usage Guidelines and Product Marketplace Terms and Conditions.
Surer is an insurtech platform that enables process efficiency to help agencies serve clients better. The FWD Surer Maid Insurance is a product created in partnership between FWD Singapore and Surer.
Terms and conditions apply. The plans are underwritten by FWD Singapore Pte. Ltd. (FWD Singapore). This is not a contract of insurance. You are advised to read the policy contract.
This policy is protected under the Policy Owners' Protection Scheme which is administrated by the Singapore Deposit Insurance Corporation (SDIC). Coverage for your policy is automatic and no further action is required from you. For more information on the types of benefits that are covered under the scheme as well as the limits of coverage, where applicable, please contact us at www.fwd.com.sg or visit the GIA/LIA or SDIC websites (www.gia.org.sg or www.lia.org.sg or www.sdic.org.sg).
This advertisement has not been reviewed by the Monetary Authority of Singapore.
GET IN TOUCH NOW
Close more deals faster by automating administrative processes and supercharging your quote-sourcing efforts 
CONTACT US TO FIND OUT MORE