Share your personal website and get $28 cash
Now that you have created your free personal website via Surer, it's time to let the world know!
Share your personal website by 28 March '23 via your social media platform of choice and get $28* in cash!
Here are three simple steps to earn the $28 cash…
Step 1:
Create your personal website
Skip this if you've already done so
It only takes minutes to launch your website!
Step 2:
Share your website on socials
Share your website via any of your social channel(s) of choice.
Step 3:
Fill out the form below
Fill out the form below. If you have met all requirements, you'd receive $28 cash via the selected method of transfer.
*You must be a Surer user with a valid accreditation number that can be found on GIA (for General Insurance Agents) or MAS (Life Insurance Agents and Financial Advisors). Your website must be launched via Surer (i.e. with a surer.me domain). Offer ends on 28 March '23, 1800hrs. Social Channels are defined to be Facebook, LinkedIn, Twitter and TikTok. Eligibility of disbursement of the $28 cash will be at the sole discretion of Surer.
What you can showcase on your personal website
'No-code' website builder that allows you to launch your own personal website in minutes!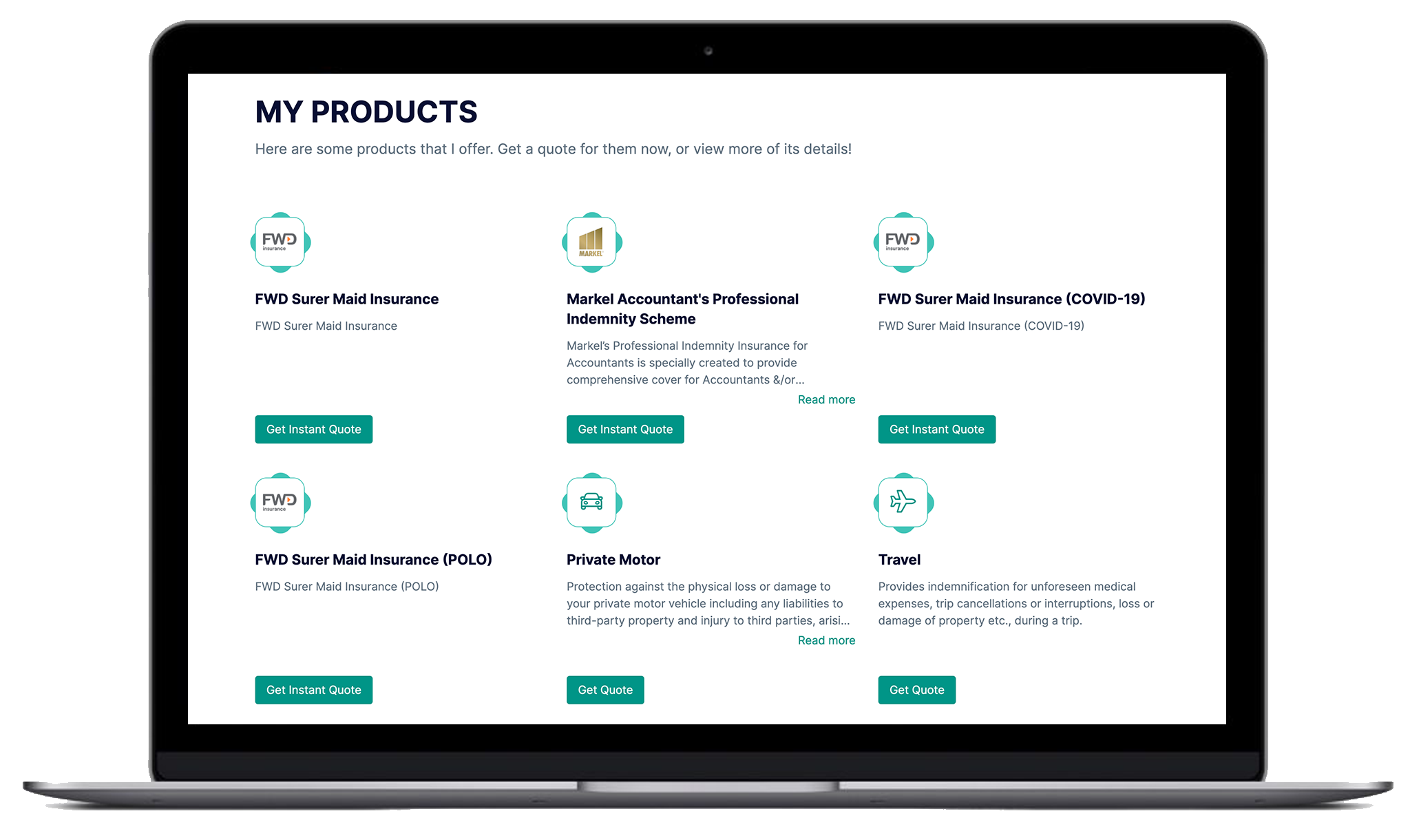 Product proposal forms
Clients can now fill out insurance proposal forms directly on your website. You are now an insurance aggregator for the products that you sell. Get sales and/or leads directly via your own website!
Profile and specialisation
Let clients know who you are, what you specialise in and why they should choose you as their insurance intermediary of choice.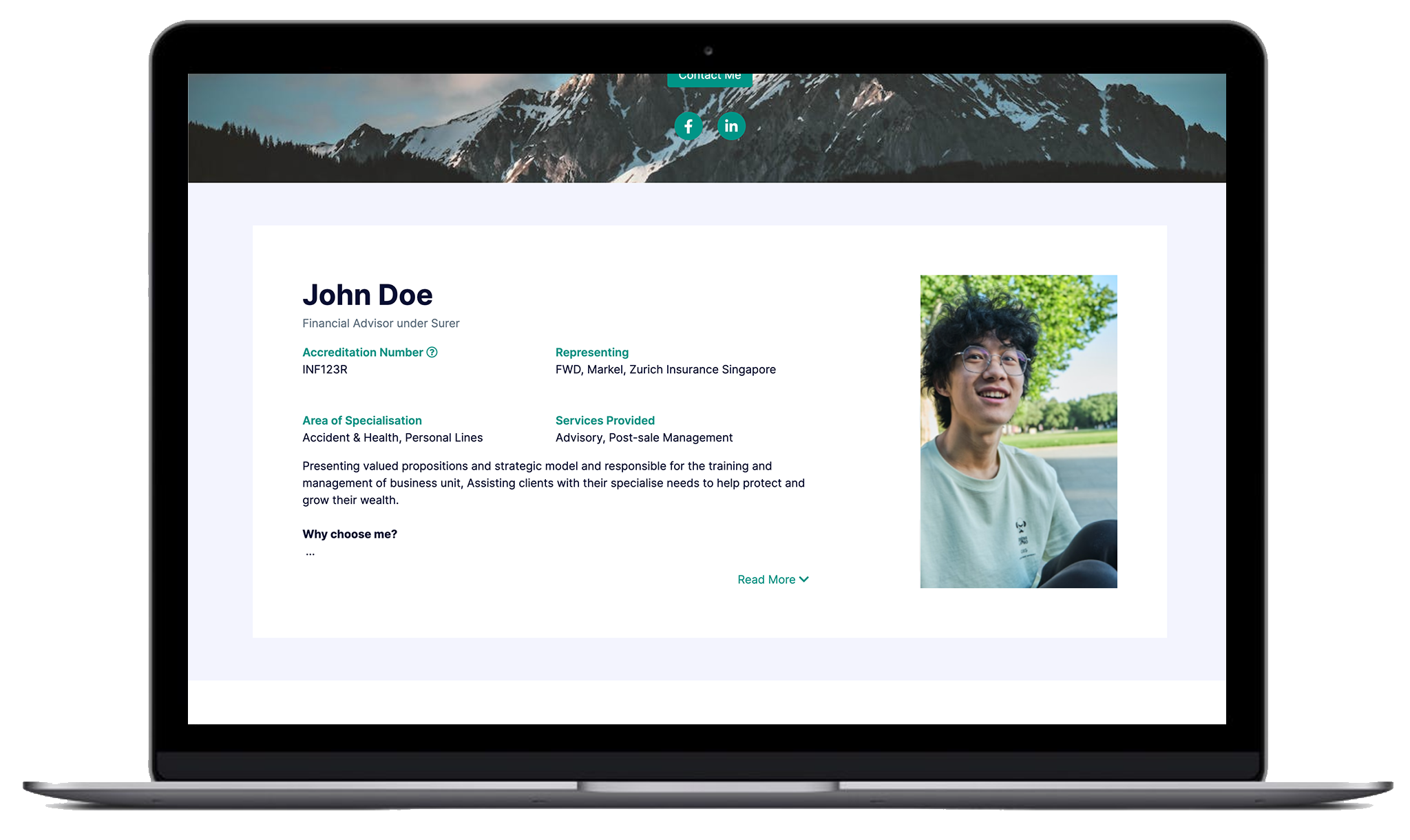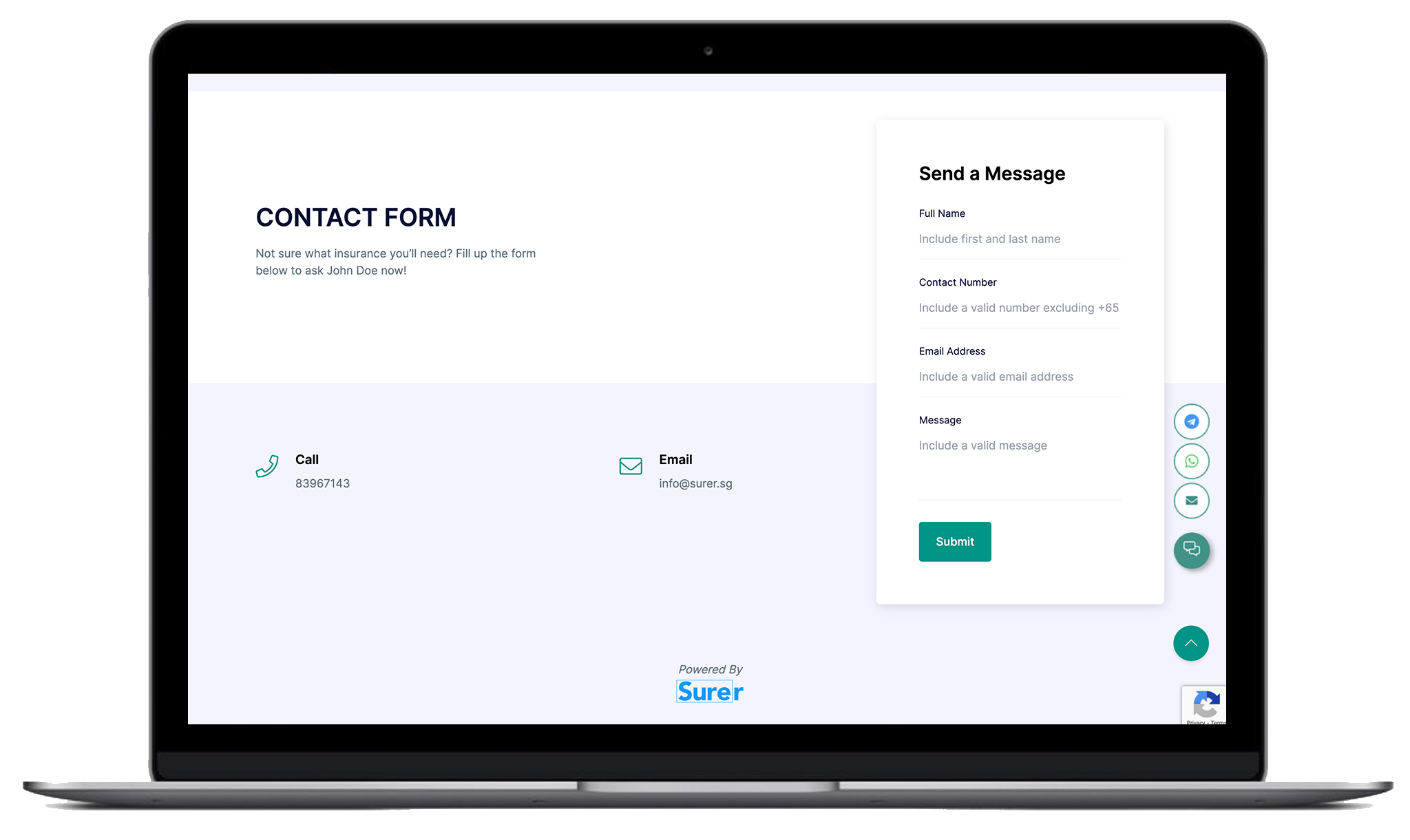 Contact methods
Your personal website allows clients to get in touch with you via multiple channels including WhatsApp, Email, Telegram or a Contact form.
Your achievements
Showcase your achievements like pictures and videos of award wins via media uploads in your gallery.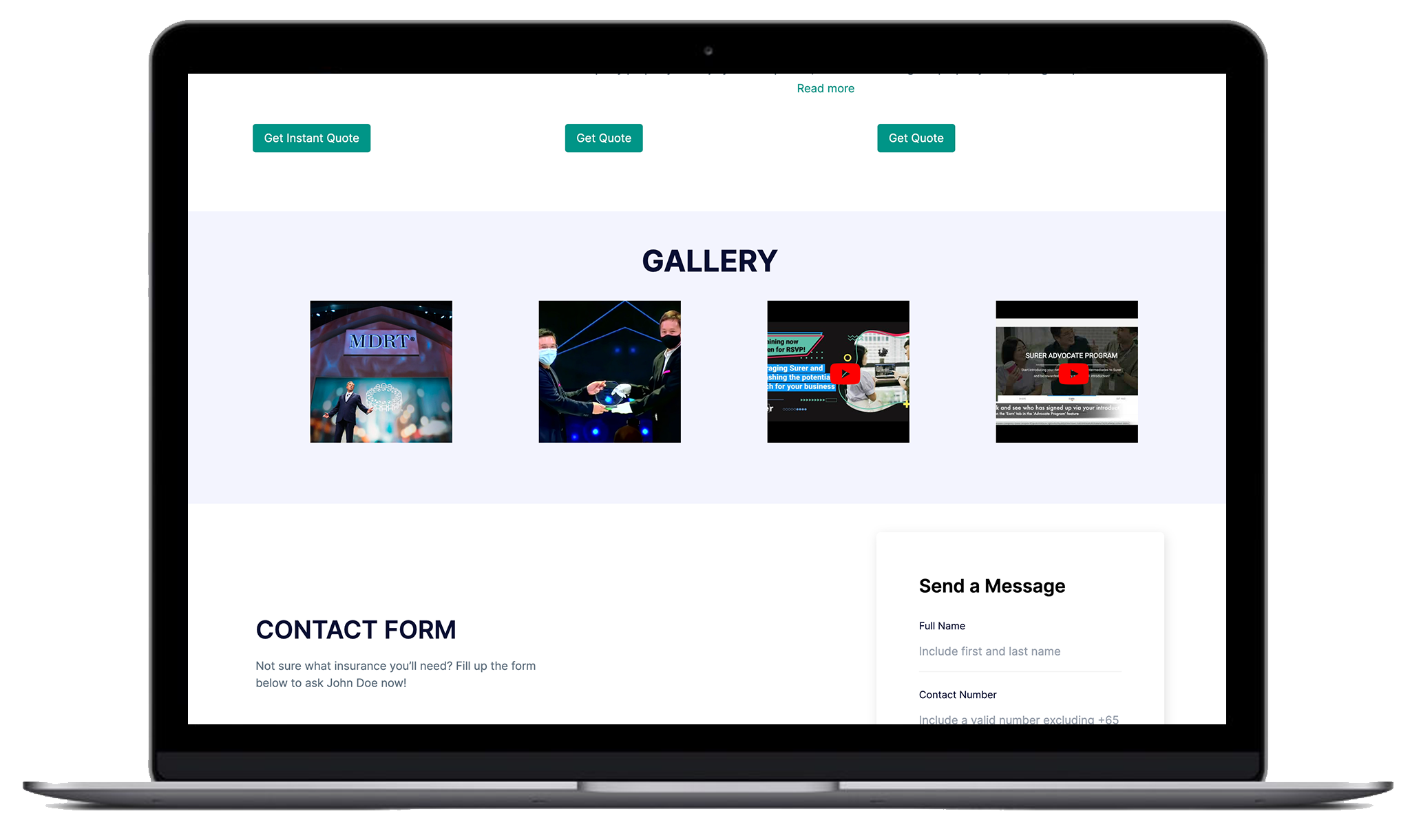 Video Demo
Check out this video demo to find out how easy it is customise and launch your personal website in minutes!
Missed out on claiming your FREE personal website?
Wondering why you are unable to create your personal website via your Surer account? You must have missed out on our CNY giveaway where we offered this feature for FREE.
Fret not. Reach out to us now and we will extend this giveaway to you!