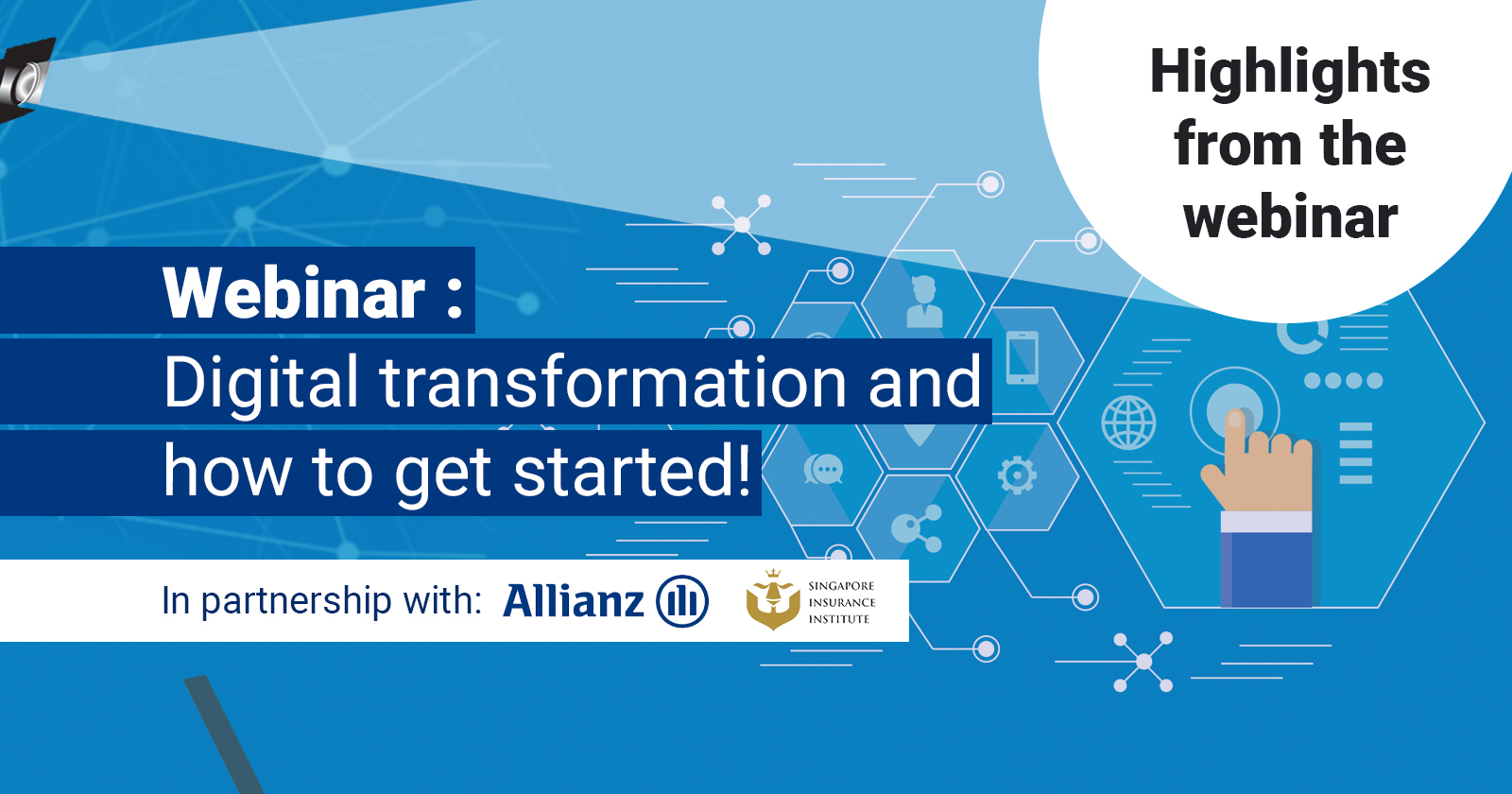 Thank you to everyone who had attended our recently concluded webinar! The team here at Surer is super elated to see record-breaking attendance of over 90 attendees!
Also, a huge shout out to the team from Allianz Insurance Singapore, for sharing how Allianz has been working tirelessly to build products and leveraging technology to help intermediaries scale their business with more efficiency!
Thinking of representing Allianz Insurance Singapore? Simply fill out the form below and an Allianz representative will get in touch with you!
Fret not if you missed out on the webinar – as always, read on to find out key highlights of what was shared during the fruitful session!
Key highlights
With the theme of the webinar being 'Digital transformation and how to get started', we broke the webinar down into four segments:
Importance of digital transformation
Digitising Business Processes to be more efficient

Pain points and digital solutions
Digital productivity tools to enhance your business

Sharing by Allianz Insurance Singapore
Sales and Marketing in the digital world

Online presentation how-tos
Virtual networking tips
Creating your own digital CRM

Leveraging InsurTech
Importance of digital transformation
We kicked off the webinar by helping attendees identify the value of digitalising their business.
This was an important opening as we felt like the term 'digital transformation' very often gets overused and under-understood lol
This is a term that hangs on everyone's lips but the value of this should be clear – if not, why even pursue this transformation?
The key value of digital transformation shared were as follow:
TQ is as important as IQ and EQ
Tech helps you do more by working less, drives your business faster and ultimately, empowers you to spend more time on more important matters.
Allows you to be an advisor not an order taker
Clients lean on you for expert advice; someone who has our best interest at heart. Intermediaries should not be bogged down by repetitive administrative matters.
Bespoke products vs packaged products
Packaged products are essentially, by design, policies built to cover a generalised representation of the risk rather than the specifics of the policyholder's business.
Allows you to adopt a client-first mindset
A product or service aims to solve a problem for a client and the client in turn, pays for this product or service. So, your first instinct should always be 'how to solve my client's problem'
Digitising Business Processes to be more efficient – Pain points and digital solutions
Following on from the segment on sharing about the value of digital transformation, we then move on to share some pain points that team at Surer had identified:
84% of intermediaries said they want to source for more quotes for clients but the process is too tedious to do so.
71% said they have problems tracking and managing their deals efficiently (close to 100% are using either spreadsheet or their emails)
56% said they have experienced communication breakdown or lost threads with key parties in a deal before
92% said they forgot to either inform or update underwriters or intermediaries of matters that are important (deal closed, gotten a quote etc.)
62% said it is hard to be an expert in every single area of a broad spectrum like GI
91% feels they are working in silos and collaboration amongst intermediaries is important
Understanding the problem to be solved is as important as providing the solution – this segment was to share just that.
It was shared that it is important to first understand what the pain points of intermediaries are before even talking about solutions (be it digital or not).
Moving on, we also shared about the trends we see from the General Insurance market. In multiple market research and reports, we shared that it all bodes well for intermediaries:
Market outlook remains strong for General Insurance, according to an Ernst & Young report, stating that the industry is set to grow by 70% in the next ten years.
Intermediaries are still highly important still, where In Europe 75% of complex insurance 'researched online, purchased offline' based on a joint report by Google and Zurich, while in the US, a report by the Insurance Information Institute shows that Intermediaries accounted for 70.8% of commercial premiums
Major insurers like FWD, have also started to consider their stance on leveraging an intermediary sales force, as outlined in this article by InsuranceBusiness Mag
Rising trend, as shared in a survey done by GIA and yougov that reaffirmed consumers' preference for the human touch – purchasing policies from agents and brokers – even among digital natives. Despite operating remotely, general insurance representatives play a critical role in enabling the sector to fulfil its promise of protecting customers, boosting financial literacy, and narrowing protection gaps.
Technology can be leveraged to solve all the pain points intermediaries face today:
When it comes to quote sourcing and deal management / CRM, digitalisation can help structure and track this
When it comes to communication, automation can help to ensure this is done without the intermediary having to lift a finger
When it comes to knowledge / expertise in every single field in the broad spectrum of General insurance, network collaboration can help break down silos to allow intermediaries to work together to better serve clients
Digitising Business Processes to be more efficient – Digital productivity tools to enhance your business
We had a short-break at this point and used this time to share about some digital productivity tools that the team at Surer uses.
This was done to further spark the idea that there ARE tools out there that helps intermediaries with their day to day work!
Start with Serene
Problem: So many things going on. I need to structure my day.
Solution: A digital planner (that can even control your room's lightbulbs!)
Continue with Loop to plan your day and get going
Problem: Too many bad habits!
Solution: Cultivate good habits and have an app to make sure you keep to it!
Ensure you have Station on so you can be super productive
Problem: Too many tabs and communication apps
Solution: An all in one platform for all your web applications
Practical tips to get your digital transformation started
We then wanted to further kick-start this entire notion of digital transformation by sharing how intermediaries can already get started with tools that they are already using or comfortable with.
This was broken down into 3 parts:
Creating your own content
Virtual networking tips
What is a CRM system and what it should do?
Creating your own content
In terms of content creation, we shared that it should not be something that intermediaries should fear or think of as 'I am not an expert in content creation – how?' Rather, intermediaries already have very key knowledge and experience in the space and sharing any of these WOULD BE good content.
The key points shared on this front:
Channels to consider
Channels you can use are already at your disposal! As long as this channel allows you to write, a url is generated when posted and can easily be shared… you are good to go! FB, Linkedin posts (like literally the post itself) or even a google drive collection of doc or pdf!
Picking the right 'style'
There are various styles of content like The "How-To" Post, The listicle type post, Thought-leadership post and Newsjacking
Continuous engagement
Value of content creation is a long-tail one. It might not be immediately relevant to the recipient today but actively and continuously engaging them with different topics gives you that chance to one day hit them when they need it the most. When the time comes when they need your service or have a friend who is asking them for recommendations, that you will come top-of-mind.
Virtual networking tips
Virtual networking has become an 'enforced norm' given the pandemic and social distancing measures. We shared tips on how intermediaries can make the most of this:
Give context when connecting on LinkedIn
Linkedin is a very powerful platform to connect with peers and clients but… Do not assume someone will accept an invite to connect. Providing context to why you want to connect is important. Add a note before sending an invitation to connect!
Make the connection meaningful
Virtual networking is still less memorable than a physical one. So…do not just go on a virtual networking spree without putting in the effort to maintain these connections. Add these connections into your newsletter if you have one engage them directly via PM or your content!
Let connections know you are willing to 'give' as well
We either often focus too much on overstating our OWN reasons for wanting to connect OR understate our own value in a professional connection. When given the opportunity to connect, be mindful to not only state what your intentions are, but to also share how you can bring value to the relationship.
What is a CRM system and what it should do?
The term CRM is also one we realised that hangs on the lips of many intermediaries. However, we shared that CRM systems come in all shapes and sizes – different industry and players within the industry will have different requirements.
We shared what an intermediary should look out for in a CRM system and what it should really do:
Proposal tracking should be automated
A CRM for your business should help you be well aware of the status of a deal at any point. This does not mean furiously updating SPREADSHEETS. It should be a system that allows for automation in generating a 'case file'.
Keeping track of a deal at point of closing
Allows you to stop saying 'I need to go back to their excel spreadsheet to update it' , 'I need to let all parties involved (like the underwriter) know about it', 'I need to get policy and share with client' etc. etc. etc. etc. etc. etc.
Storage, performance, renewal
It should help you digitalise policy file storage, track your business and sales performance, track premium collection status, track and record anything peculiar about the deal and easy renewal in future.
Myths about business productivity solutions
We then also went into sharing about the myths of business productivity solutions and many misconceptions about it.
MYTH 1: Productivity solutions add more layers to and complicates tasks
FACT: Productivity solutions should be removing silos and encouraging productivity by streamlining complicated or mundane processes such that more business can be done FASTER and at SCALE
MYTH 2: These productivity solutions help you multitask
FACT: The act of multitasking has been proven to make someone less productive – a good multitasker might not be a productive person! We actually lose about 40% of our productivity when we multitask. Productivity solutions or tools are here to help you take care of repetitive tasks or automate processes to ensure you can… TAKE YOUR MIND OFF IT
MYTH 3: These productivity solutions overly up-play the value of task tracking
FACT: Task tracking is tedious UNLESS IT IS AUTOMATED. Task tracking is highly valuable in both the short and long term. In the short-term, automated task tracking helps you relax in the knowledge that your attention is not needed unless prompted. In the long-term, task tracking allows you to look back at past deals and give you a full picture of what transpired for a particular deal.
MYTH 4: productivity solutions overload us with information and forces us to be 'always-on'
FACT: productivity solutions do not want you to be connected all the time – they want to help you shut down, with a peace of mind.
Thank you to all who took time out to join us at the webinar!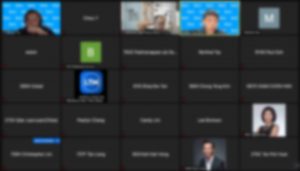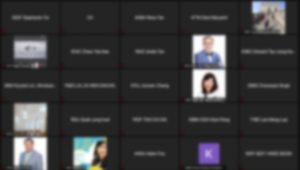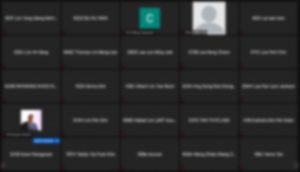 —
For those who have attended and have questions with regards to CPD Hours, here's a quick list of FAQ:
Question 1:
What is the process like for me to get my certificate of attendance?
Answer:
You will first have to RSVP via the form above with the details indicated. Upon the start of the webinar, you will be required to identify yourself by changing your Zoom username to show the first 4 digit of your NRIC along with your full name. Your attendance will be marked if you stay for the full duration of the webinar. We will then share the attendance list with Singapore Insurance Institute (SII) for verification. We will then share your certification of attendance with you via email. This whole process will take between 5 – 10 business days (after the webinar is concluded).
Question 2:
What if I am only able to join for a portion of the duration of the webinar? Would I be eligible for the certificate of attendance?
Answer:
No. To obtain a certificate of attendance, all attendees need to be present for the full duration of the webinar.
Question 3:
Is the CPD hours only applicable to General Insurance agents?
Answer:
Yes. CPD hours is only applicable to general insurance agents only and regardless of your principals. After the training/webinar, a certification of attendance will be emailed to the eligible attendee with the CPD hours endorsed and awarded by the Singapore Insurance Institute. You can then submit this certification of attendance to your principal to clock the CPD hours.
Question 4: If I am a life agent and have a General Insurance license as well, would I be eligible to clock CPD hours from this webinar for my General Insurance license?
Answer:
Yes.
—
Once again, thank you to all attendees who joined us in our first webinar. Stay tuned to our Facebook or LinkedIn pages to get updates on more of such initiatives!
Are you an Insurance intermediary? Sign up for free now!
It is fuss-free. No credit card or payment required.
SIGN UP NOW
Subscribe to our Telegram channel to get the most insightful articles delivered to you automatically!
Join Telegram